Houston authorities released images this week of the remains of a woman found inside her home last year, identified as the previous homeowner who opposed developers building a large apartment complex by her residence.
As CrimeOnline previously reported, new homeowners found the remains of the previous homeowner, 61-year-old Mary Cerruti, behind the boards in the attic of a residence off of Allston St. in Houston last March. Cerruti was reported missing in 2015, but that case turned cold when authorities couldn't locate her, given they had little evidence to go on. When Cerruti was discovered, her remains were mostly skeletal and it took months to determine her identity.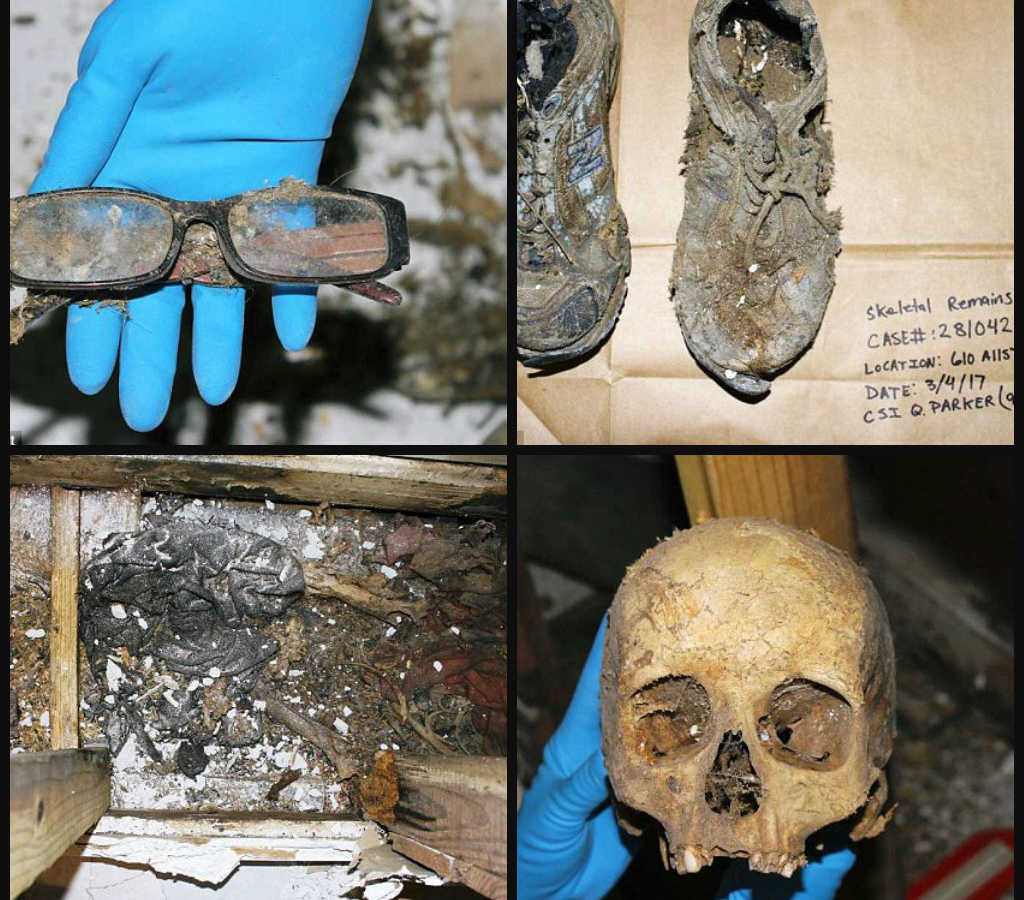 The Houston Chronicle reports that the Harris County Coroner's Office officially identified the remains in January, but the photos were made public this week as authorities offered a narrative of what may have happened to the victim.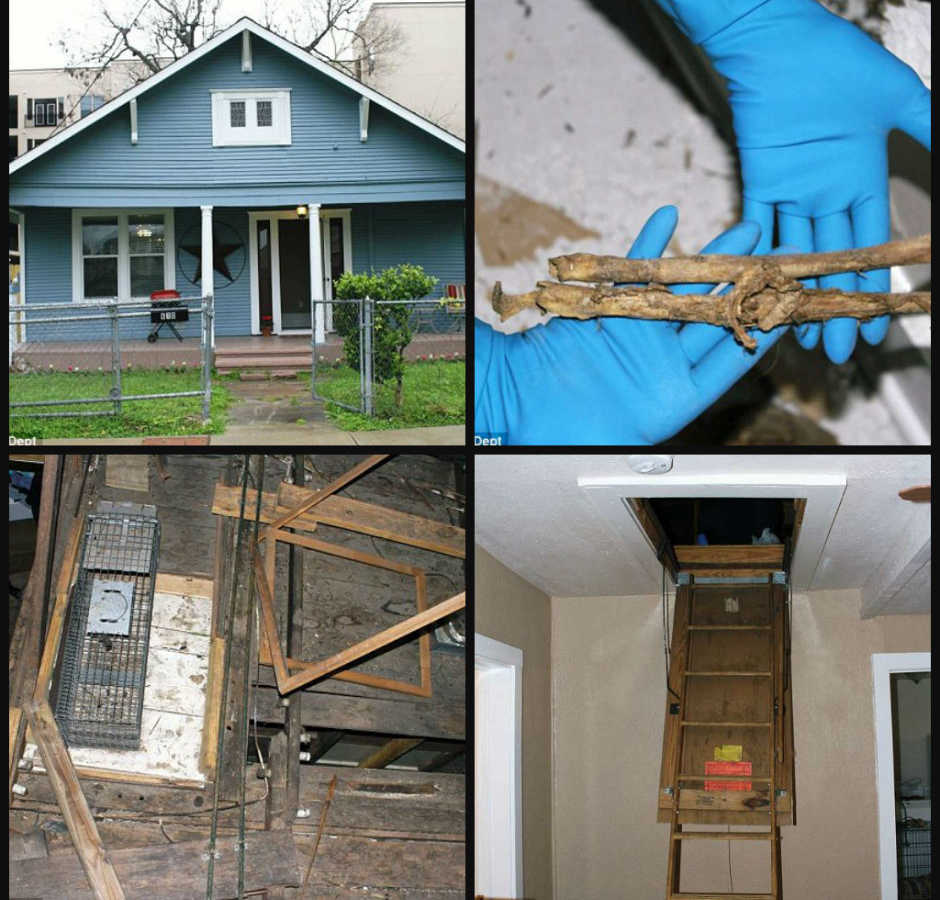 Apparently, Cerruti was the only homeowner in 2015, when refused to agree to a developer building a new apartment complex behind her home. She even showed up to city council meetings to speak up about it. Yet, there's no evidence that anyone associated with the building plans had anything to do with her death. Although Cerruti reportedly referred to the developers as "the bad guys," there's no information to suggest that foul play was involved at all.
Cerruti lived alone, aside from numerous cats. The only people who visited her was a friend or two who would stop by occasionally and check in. Some people have theorized that she was targeted, being an older woman who lived alone. Authorities questioned her former husband and neighbors, but found nothing that would link them to her disappearance. Her six cats were also found deceased inside the home.
Neighbors called police in the summer of 2015 after Cerruti's mail began piling up. For almost two years, no one heard anything from her and police had nothing to go on until the new homeowners crawled into the attic area to store boxes. Her remains were found behind boards in a small, confined area, which neighbor Roxanne Davis found odd, given how small the space was.
"The gap in the boards appears to be maybe eight inches, and Mary was certainly very frail, but it's hard for me to believe that a person could step on a board, and their entire body would go down a crack that is two inches wider than a dollar bill," Davis told KHOU. "There were a couple hundred pairs of eyes on her house at all times, and anybody could look down and see that she was alone, she was elderly, she was frail and she was vulnerable, flat-out vulnerable."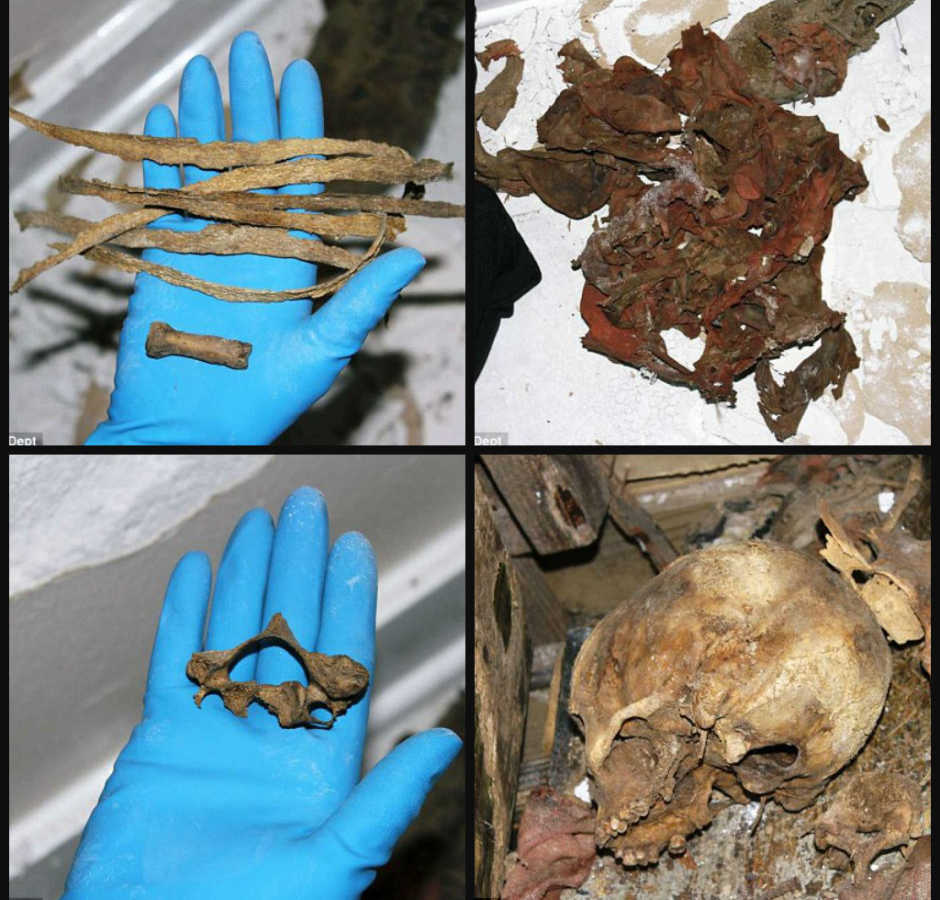 Harris County medical examiner personnel indicated that the bones were old, scattered, and clumped in dirt.
"The bones…were scattered around in the wall space," detective T. Fay, of Murder Squad 17, wrote. "The only bone I could clearly identify was the skull."
Authorities also found Cerruti's shoes, glasses, and tattered clothing. Yet, without any evidence or additional information to go on, they've closed the case and listed her death as undetermined.
"The cause of death is listed as undetermined because the remains were skeletonized. There is no evidence to say how exactly she died," Tricia Bentley, spokesperson for the medical examiner added.
Until or if new information is presented, Fay said that Cerruti's death will be looked at as "just a very unfortunate accident."
[Feature Photo: Mary Cerruti/Handout]