No calls, no ransom note, and no information was given to the family of 10-year-old Lindsey Baum after she vanished in 2009. Her family had no idea if she had been kidnapped, if she was hurt and unable to call for help, or even if worse, if she had been killed. Their questions were answered in May 2018 when authorities announced they found a DNA match on human remains discovered a year prior. Now, with the understanding that Lindsey is never coming home alive, authorities are on a mission to find party responsible for taking such out a young life.
According to police, the remains were sent to the FBI's "DNA Testing" site in Quantico, Virginia, in September, 2017, for a DNA analysis. Hunters stumbled across the human remains while in a remote, secluded area of Eastern Washington in Kittitas County, surrounded by heavy forest and broad, deep ravines. The area is around 200 miles or so away from the little girl's home in McCleary, Washington.
Grays Harbor County Sheriff Rick Scott announced on May 10 that they didn't think the remains found were part of a criminal investigation, therefore, getting a DNA match on the remains were not prioritized at the time. In turn, it took nearly a year to determine the remains were of Lindsey Baum.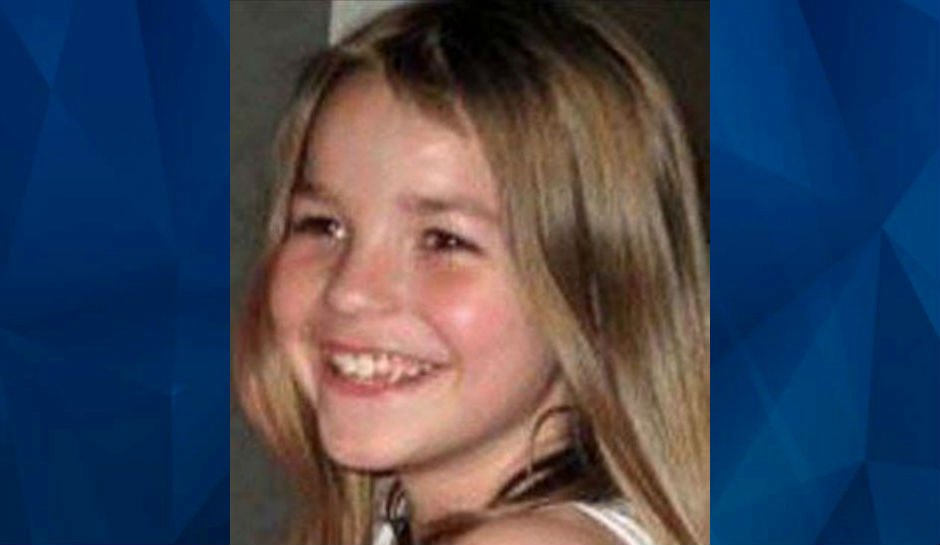 "When they finally got around to tracking the DNA from the remains, Lindsey's DNA was already in the system and it was a hit, it was a match," Atlanta's Cold Case Research Institute Director, Sheryl McCollum told Nancy Grace. "Where she was found is also going to be critical because it gives you insight to this killer. He picked that place to leave her. That was not happenstance, so you're going to reduce your suspect pool greatly."
For instance, according to McCollum, Lindsey's killer could have been a hunter who knew the area, as the steep, wooded area with deep canyons and cliffs was generally only visited during hunting season. McCollum also pointed out that the killer is likely from the area and knew it well and had to have a vehicle to get to those parts of the woods to hide the little girl.
Lindsey disappeared on a hot summer day on June 26, 2009, from a small town with a population of around 1,630. Lindsey's mother, Melissa Baum, said she last saw her daughter when the girl walked back home to take a quick shower before walking to her friend Michaela's house to see if the friend could come spend the night with her.
Before she walked to Michaela's house, Lindsey told her mother she saw a man outside who claimed his dog was missing. Although the police later verified that the man in question did indeed have a missing dog, Lindsey told her mother only a few days prior that she thought someone was following her. Melissa later told Nancy Grace in a 2017 interview that they never got a description of the person Lindsey thought was following her.
Melissa said he warned her daughter to go straight to her friend's house, four blocks away without stopping, and then return home immediately. Lindsey agreed and left, but after Melissa hadn't heard from her in over 30 minutes, she called Michaela's home number. When her friend's mother told Melissa that Lindsey had already left, Melissa tried calling another friend, and with no luck, she tried dialing Lindsey's cellphone only to find that her daughter left her phone at home, charging.
While Michaela's parents drove around town in hopes of spotting the little girl, Melissa continued calling all of her daughter's friends, none of which had seen her since earlier that day.
"It wasn't until dark that I called the police dispatch number….she wouldn't be out after dark. It wasn't even just my rule that she had to be home after dark. She didn't like to be out after dark, so that's when I knew something wasn't right."
A wide scale search for Lindsey ensued afterward, with the case skyrocketing into the national spotlight. Authorities later offered a reward of up to $35,000 for information that led to Lindsey's whereabouts, but it took nearly a decade to find her.
After nine years, much of the evidence, such as possible sperm, saliva, and touch DNA has likely disappeared. Yet, according to McCollum, this doesn't necessarily mean that the killer will not be found.
"You're going to have a manner of death. You're going to know whether her clothes were on or off, whether or not they are the same clothes [she had on when she disappeared]. You're going to know whether she was possibly stabbed or shot. These things are going to matter when putting together a profile of this killer. And again, it's going to be imperative that law enforcement now go back. If this was my case I'll tell you one thing I would start doing today. I would pull all the cellphone pings that I could on the anniversary date. He [the killer] has quite possibly revisited this scene."
"Furthermore, if you go back to where she found, are there any cans or bottles?" McCollum continued. "Did he camp there? Did he visit there? They are [law enforcement] are going to have to excavate pretty well, but they're going to be able to put together a pretty decent picture of this guy."
According to forensic psychiatrist Dr. Daniel Bober, killers and sexual deviants have the tendency to return to the crime scene to relive what they did to the victim.
"You see this a lot in, you know, serial predators, sexual psychopaths. They get deviant sexual gratification from returning to the scene or in some instances, having an article of clothing of the victim. That's the way they sort of get off if you will."
Seattle lawyer Anne Bremner, who worked closely with Lindsey's mother, indicated that serial killers almost always leave something behind while taking something away to remind them of their crime.
"The perpetrator always leaves something behind and takes something away….We know exactly what she [Lindsey] was wearing. What did that person leave behind at the scene that we have not heard about? Was the dumping ground in Eastern Washington the crime scene? We don't know yet, we just don't know those kinds of details. But the fact is there is going to be some piece of evidence."
McCollum added that given the time that Lindsey disappeared in the evening, the perpetrator had to have known that people were going to be quickly aware she was missing. In turn, McCollum feels that the killer would be someone that the police didn't think to look for or expect.
Lindsey's father, Scott Baum, who lives in Tennessee, has been eliminated as a suspect. Numerous other potential suspects in and around the area of McClearly have also been eliminated.
"He [the killer] knew the area, he knew where to park, he knew where to take her [Lindsey]," McCollum explained. "And again, the 'dumping ground' as we call it, is going to tell you as much about this killer as where she was taken from."
The FBI's Seattle field office, along with theGrays Harbor County Sheriff's Office, is asking the public for help in tracking down Lindsey's killer(s). Tips can be sent to 360-964-1799 or by email at baumtips@co.grays-harbor.wa.us. Tipsters can also contact their local FBI agency or the nearest American Embassy or Consulate.
[Feature Photo: Lindsey Baum/Family Handout]