Authorities in Connecticut say a tip led them to the recovery of narcotics and a firearm hidden in an ride-share driver's vehicle.
According to Fox News, Stamford police received a call suggesting 27-year-old Fernando "Sosa" Rodriguez was en route to make a drug delivery on Wednesday evening.
The Danbury man, who was not on duty as an Uber driver at the time, reportedly encountered officers when he arrived at the anticipated delivery point.
Police searched his SUV and initially found a a stash of cocaine and $758 in cash, according to reports.
When additional resources responded to the scene, police found a handgun, ammunition and additional cocaine.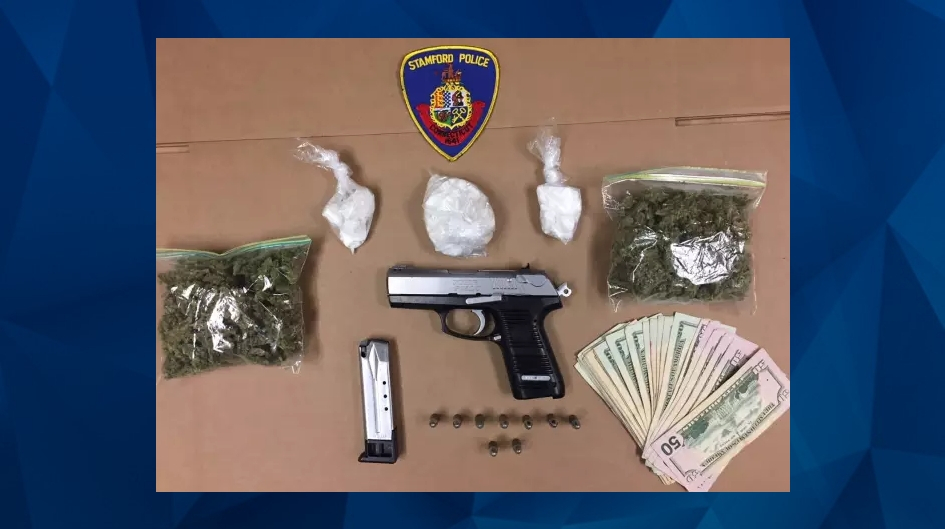 According to the Greenwich Daily Voice, the driver was placed in handcuffs after the initial discovery and remained on the ground as officers continued the search.
Stamford Police Captain Richard Conklin said police had to draw their own firearms at one point after Rodriguez reached into his front pants pockt.
He reportedly later told police he carried a firearm after he had been shot at multiple times while driving in Waterbury.
A judge initially approved the $150,000 bond suggested by police. That total was increased by $100,000 after the court found out about a previous gun charge.
Rodriguez is expected to be charged with criminal possession of a firearm, possession of a firearm in a vehicle, and possession of narcotics with the intent to sell.
[Featured image: Fernando "Sosa" Rodriguez, Stamford Police Department]