A BBC radio host abruptly left in the middle of her on-air show and subsequently took her own life.
The BBC reports that Vicki Archer, 41, emailed a colleague to says she was upset and left during the BBC Radio Shropshire show with Adam Green in early August. According to the report, she left midway through the four-hour show and was found dead at her home outside of London soon after.
An inquest determined that Archer, a mother of three, died by suicide.
According to the Sun, Archer's stepfather Lee Holyoake had planned to go to her home in Shrewsbury that day to fix her stove. Holoake reportedly described the circumstances of finding his stepdaughter in a court statement obtained by the Sun:
"When I was approaching the house, I saw a female approach her driveway. She had white hair and a long dress, similar to Victoria. As I was driving past the house I saw the back of the person going towards the door," Holyoake said.
"When I was approaching the house I was expecting to see the person at the door," he continued. "I found the key was missing from the key safe by the door. I knocked on the door and there was no reply."
Around this time, Holyoake reportedly said, he heard from a colleague of Archer's who said she left work early and was upset. He became concerned, and reportedly entered the house through a window. It was then the found Arched hanged i a loft. Holyoake called police before cutting the woman down and attempting CPR.
When paramedics arrived soon after, they pronounced Archer dead at the scene.
The divorced mother had reportedly suffered from depression and attempted suicide twice in the past.
Archer's family released a statement about her tragic death, obtained by the BBC.
"Her zest for life was infectious, she was a wonderful mother and daughter and her charm brought a smile to all those who knew her. She could light up a room. While we will always miss her we want to remember and celebrate everything that she achieved which is why in the spring we are planning a memorial celebration of her life. We want to thank everyone for their support and kindness helping us through our immeasurable loss."
[Feature image: Vicki Archer/Facebook]
Information and advice
If you or someone you know is struggling with issues raised by this story, find support through BBC Action Line .
More on this story
BBC Radio Shropshire's Vicki Archer inquest opened

Co-host pays tribute to BBC Radio Shropshire presenter Vicki Archer

BBC Radio Shropshire presenter Vicki Archer dies aged 41
Hole dug at Stonehenge site a 'travesty'
Topless photo row councillor suspended
Fans filmed smashing toilets at derby
Shropshire live reporting
LIVE
Midlands Live: Breaking news and local stories
Purple skies seen across the West Midlands
Sourced from
BBC Weather Watchers
Features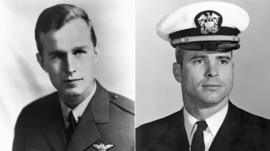 Four ways Bush funeral was different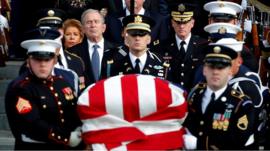 Legacy, laughter and awkward handshakes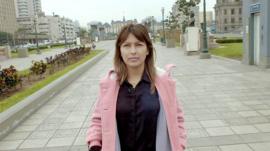 The CCTV images that sparked a movement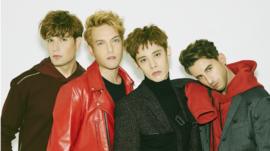 The K-pop band with no Koreans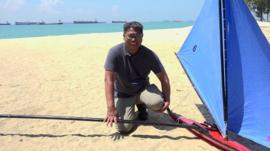 The timeless joy of racing tiny sail boats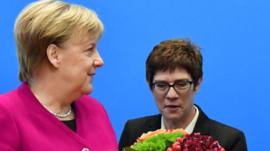 Race to succeed Merkel reaches climax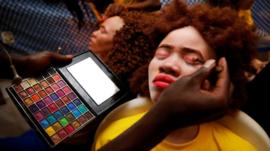 'Accept me, I'm beautiful' pageant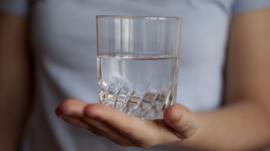 Is the dystopian future of water shortages already here?