A reporter who reached out to Jake Patterson, a man behind bars for the kidnapping of 13-year-old Jayme Closs and the murder of her parents, received a surprising phone call from the suspect on Friday.
Reporter Jennifer Mayerle, who works for CBS Minnesota, sent Patterson a letter at the Polk County jail in Wisconsin, asking for comments and answers about the case. She left her cellphone number in the letter, and Patterson apparently decided to call the reporter and divulge his "love" for the young teen he's accused of kidnapping.
"Part of me like really knows I shouldn't be ****ing talking to you. But, uh, like, I just didn't want to cause any more trouble," Patterson reportedly said at the beginning of the conversation with Mayerle.
How do you protect your children from predators? Join Nancy Grace and a team of world class experts for the online course 'Justice Nation: Crime Stops Here'.
Patterson admitted regret for his actions, although he reportedly didn't elaborate on exactly what he regrets.
On the early morning hours of October 15, 2018, Patterson allegedly killed Jayme's parents, James and Denise Closs, at their home in Barron County. After fatally shooting the couple, according to police, Patterson abducted Jayme and took her to his remote home in Gordon, where he held her captive for almost three months before she managed to escape.
When Mayerle questioned Patterson on what he did with Jayme while he held her captive, he replied that they mostly did normal things together, such as cooking and watching television.
"We were just like watching TV, playing board games, talking about stuff. We cooked a lot, everything we made was homemade, you know."
Patterson then admitted that he loved Jamye and wanted to talk to her again, although he knew that wouldn't happen.
"I just love her."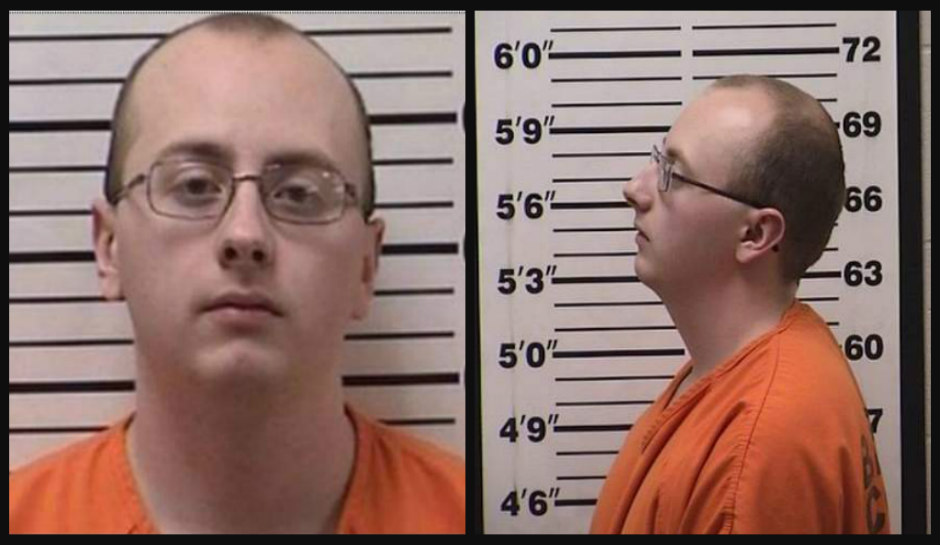 As CrimeOnline reported, Patterson previously reached out to another reporter. Earlier this month, Patterson sent KARE reporter Lou Raguse a letter, responding to questions Raguse mailed to him. Patterson scribbled his address in the top left-hand corner of a plain white envelope as the Polk County jail in Barron Lakes, Wisconsin.
Patterson admitted that he didn't know if he would actually send the letter to the Ragus, but nevertheless, he did, and answered around a dozen questions, although some of his answers were vague.
Arguably one of the most important questions asked, which was not answered in any court documents, is why Patterson allegedly carried out unthinkable crimes.
Patterson, who wrote "it's not black and white" when describing why he allegedly decided to kidnap a young girl and kill her parents, claimed that he was no serial killer and it was mainly done on impulse while he was "pissed."
"The cops say I planned this thoroughly, and that I said that. They're really good at twisting your words around, put them in different spots, straight up lie," Patterson wrote. "Little mad about that. Trying to cover up their mistakes I guess. This was mostly on impulse. I don't think like a serial killer."
Patterson also wrote that plans to plead guilty so Jayme and her family won't have to endure a painful trial. He claimed he was "sorry for everything" and insisted that no one knew that he was holding the young girl captive.
"No one knew. My dad only came on Saturdays, the same time every day. So it was a routine. Jayme hides on Sat. My family respects privacy so no one even went in my room."
Patterson faces two counts of  intentional homicide, one count of armed burglary, and one count of kidnapping. He's due back in court on March 27 in Barron County for an arraignment, where says he intends to plead guilty if he can.
Check back with CrimeOnline as additional details become available.
Join Nancy Grace for her new online video series designed to help you protect what you love most – your children.
[Feature Photo: Jayme Closs, Jake Patterson/Police Handout]