If you're sharing photos of people online that you "think" may be the "Delphi killer," stop now, police say.
"Please STOP posting side by side pictures of people you think did this. You are ruining innocent peoples lives," the Carroll County Sheriff's Office said in a Facebook post on Thursday. "Before posting a side by side, imagine that is your son, brother, or father."
Authorities are referring to the case of two young girls murdered in Delphi, Indiana. Libby German and Abby Williams were found deceased in 2017, close to the Monon High Bridge in Delphi. Earlier this month, authorities shared an updated sketch of the suspect, which apparently caused a frenzy on social media.
Numerous Facebook sleuth groups continue to allow users to share photos and information about people who they feel may be the killer, or of people they know with a checkered criminal history. Sometimes photos are randomly shared simply on a hunch.
In some groups, unsubstantiated theories, comments, and screenshots of other people's social media photos are encouraged. Police warn that these novice investigations tend to do more harm than people think, and can sometimes lead to violence and make innocent people fear for their lives.
"If you have a tip, we have given you the proper way to report it," Carroll County SO added. "abbyandlibbytip@cacoshrf.com or 844-459-5786."
CrimeOnline spoke with Tricia Griffith, owner of popular online crime site, Websleuths, who warned about the dangers of social media groups sharing sensitive information. It's something administrators at Websleuths are "hyper aware of," according to Griffin, and something strictly prohibited at the site.
"First of all, Websleuths understands what it's like when someone goes to bed to night and wakes up with their pic all over the Internet. It is so wrong and irresponsible. You can't do it. The Internet is the Wild West. Anyone who does that should be required to show their information too, including their full name. Imagine if this was your picture someone was putting out there. Put yourself in their place."
Griffith, who said Websleuths administrators have dealt with their own issues of flagging posts of shared photos of innocent people, added that closed or secret Facebook groups shouldn't give people the right to share whatever they want.
"There is nothing private on Facebook. I don't care how exclusive your 'FB club' is, it is still public. It is flat out public."
In the meantime, Griffin hopes that Facebook will impose stricter rules on Facebook groups, although she doesn't discourage people digging into crime cases, as long as it remains about the facts. She said one day law enforcement and the online community could work "hand in hand," but it's still a process in the making.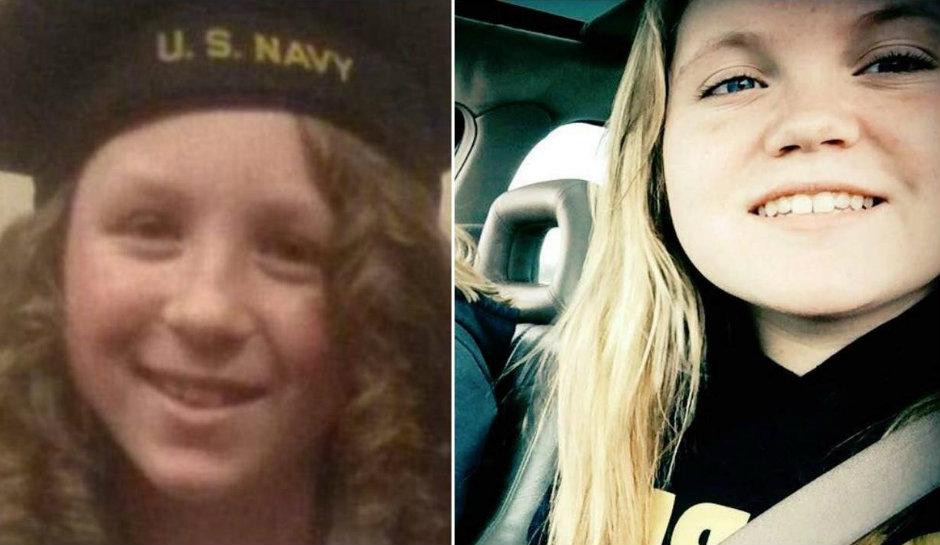 What Happened to Abby and Libby?
As CrimeOnline previously reported, on February 13, 2017, Abby and Libby took a hiking trip at an abandoned bridge in Delphi. The outing was only meant to be for a few hours. It was last time their family and friends would ever see them alive.
The day started out as usual for the girls. Their family dropped them off to take a hike across the Monon High Trail, where the girls took photos for social media and hung out together. As the hours passed and their family didn't hear from them, they became worried and called authorities for assistance.
The girls' lifeless bodies were found the following day, not far from the bridge they walked across.
Shortly after their deaths, the incident was nicknamed the "Snapchat Murders" after Abby took a photo of Libby at around 2:17 p.m. and put it on social media. Detectives noted that shortly after the photo was taken, a man approached the girls and apparently told them to "go down the hill."
Abby, likely sensing danger, recorded the man's voice on her cellphone. She also managed to take a photo and record a small clip of the suspect. Although his face isn't clear in the picture, it was enough to give authorities a general description.
Anyone with any information is urged to contact the Delphi Homicide Investigation Tip Line at 844-459-5786. You can also contact the Indiana State Police at 800-382-7537; the Carroll County Sheriff's Department at 765-564-2413; or email Abbyandlibbytip@cacoshrf.com.
Join Nancy Grace for her new online video series designed to help you protect what you love most – your children.
[Feature Photo: Indiana State Police]