Social media sleuths appear to have identified a woman arrested for the slaying of a pregnant 19-year-old whose remains were found at a residence in Chicago, before police identified the suspects.
Chicago police announced on Thursday three arrests in the murder of Marlen Ochoa-Lopez, who police said was killed before her infant boy was cut from her body. Clarisa Figueroa, 46, and her daughter,  24-year-old Desiree Figueroa, have been charged with her murder. Clarisa's boyfriend, 40-year-old Piotr Bobak, has been charged with concealment of a crime.
As CrimeOnline previously reported, Marlen Ochoa-Lopez's family said earlier this week through a spokesperson that they believe the 19-year-old pregnant mother of one was killed after she met up with a woman she connected with in a Facebook group for expectant mothers.
Prior to the announcement of the arrests, Clarisa Figueroa's name had circulated on social media by some familiar with the since-removed Facebook group — called "Help a Sister Out" — who claimed to have observed communication between the suspect and the victim.
Ochoa-Lopez vanished on April 23, and police announced on Wednesday that she was found dead at or near a home on West 77th Place in Chicago, the same address where paramedics responded to a report of a newborn baby in distress on April 23. The infant boy was taken to a hospital where he remains in critical condition. The 911 caller reportedly said that a baby had been born to a 46-year-old woman. 
A spokesperson for Ochoa-Lopez's family told the Chicago Sun-Times earlier this week that a GoFundMe campaign was set up by the woman who claimed to have given birth to Ochoa-Lopez's baby. Clarisa Figueroa's name was attached to the campaign, which has since been removed by GoFundMe. Her name also appears in screenshots shared on social media by people who claim to have been members of the "Help a Sister Out" Facebook group.
A woman who says she was until recently a member of the Facebook group told CrimeOnline that she remembers seeing messages between Ochoa-Lopez and a woman believed to be Figueroa. The former group member said that Ochoa-Lopez's due date came up in a conversation between them, and that after Ochoa-Lopez said her due date was in May, Figueroa asked if any others in the group had a May due date.
A screenshot image shared on social media indicates that Ochoa-Lopez posted a request for a double stroller in the Facebook group on April 22, the day before she was last seen alive.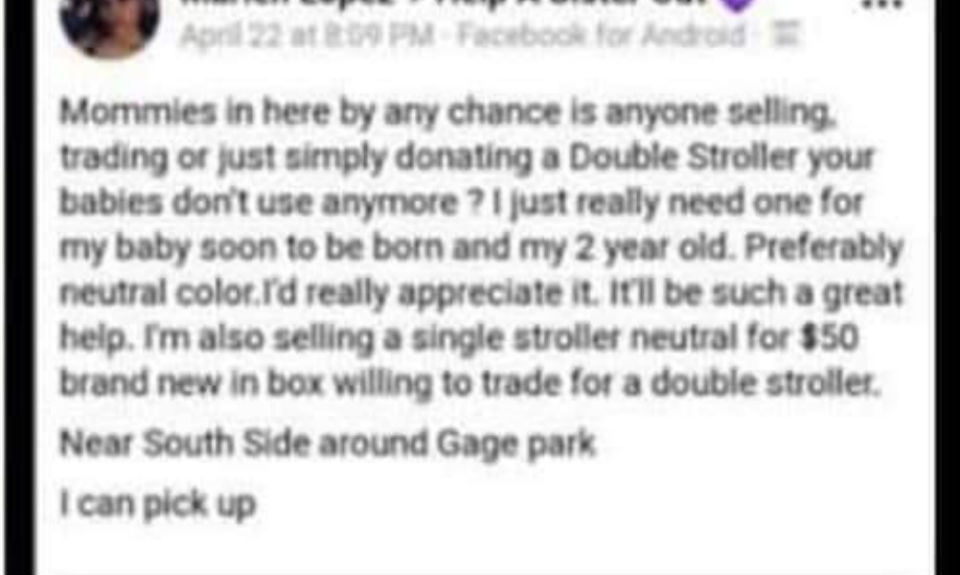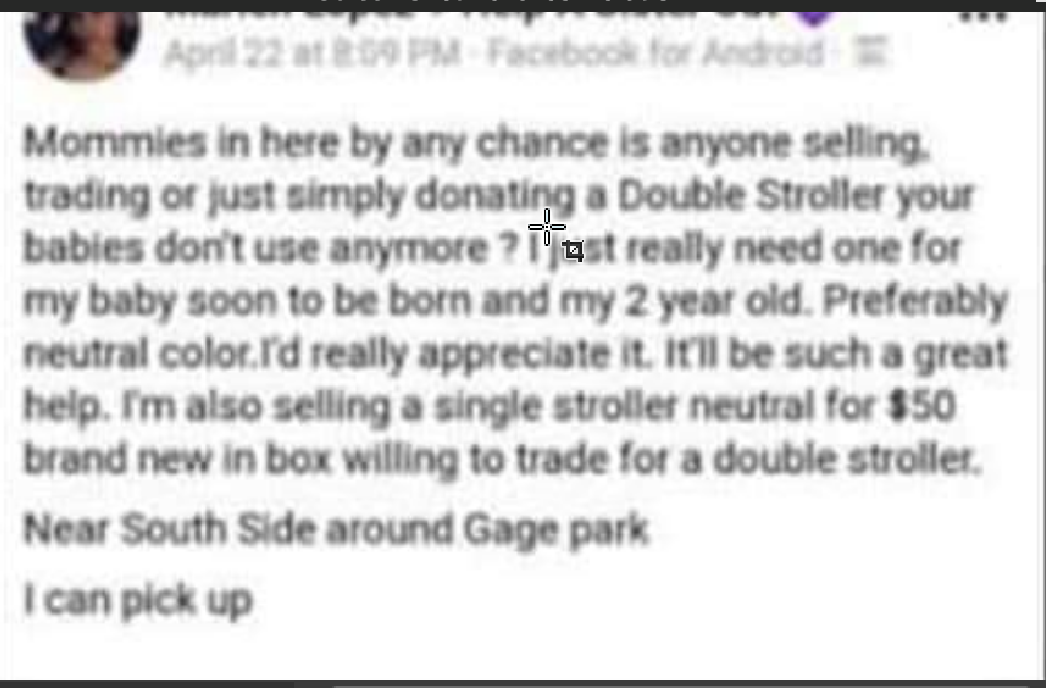 In July 2017, a post on a Facebook profile appearing to be Clarisa Figuero's reveals that her son had died. According to the image in the post, that son appears to have been an adult; and the woman says in a comment on the post that the family had set up a GoFundMe campaign for help raise financial support.
In a press conference on Thursday, Chicago Police Superintendent Eddie Johnson confirmed that Clarisa had a son who died of natural causes in 2017, when he was in his twenties.
The superintendent also said that a friend of Ochoa-Lopez's contacted police to alert them about her activity on the Facebook group, which led them to the suspects.
As CNN reports. Deputy Chief of Detectives Brendan Deenihan said at the press conference that Ochoa-Lopez had been strangled with a cable before the infant was forcibly removed from her body. The newborn boy remains hospitalized in grave condition and is reportedly on life support.