The estranged husband of missing Connecticut woman, Jennifer Dulos, was arrested in connection with her disappearance. Police also arrested his girlfriend.
Hartford Courant reports that New Canaan police charged Fotis Dubos, 51, and Michelle Troconis, 44, with "hindering prosecution and tampering with evidence." Police arrested the couple at a hotel late Saturday night. They're both being held on bond amounts of $500,000. A court hearing for the pair is scheduled for Monday at 10 a.m., at the Norwalk Superior Court.
According to the Stamford Advocate, Fotis Dubos and Troconis had been having an affair years before Jennifer filed for divorce. Troconis has "ties to Argentina," as her child lives there, and the father of her child owns a ski resort in Argentina, court documents state.
Troconis' ties to another country apparently worried Jennifer, who said in court documents that her husband threatened to disappear to a ski resort previously.
How do you protect your children from predators? Join Nancy Grace and a team of world class experts for the online course 'Justice Nation: Crime Stops Here'.
"[In] the past, my husband has made references to disappearing to a ski resort, 'where everyone wears masks every day and are indistinguishable from one another,'" Jennifer Dulos said, according to court documents from the divorce filing.
As CrimeOnline previously reported, while obtaining DNA from Fotis Dulos earlier this week, authorities found security footage of him in a Hartford neighborhood at around the time Jennifer disappeared. After thoroughly searching the area, including in trash cans and dumpster, investigators turned their search efforts to the man's home in Farmington, which sits on five acres of land.
Police also announced that the case is being treated as a criminal investigation.
"The criminal investigation into this case is continuing and it does involve securing search warrants," New Canaan Police Lt. Jason Ferraro said. "No comment at this time will be offered on details relating to locations of search warrants or details of what items are listed on the search warrants."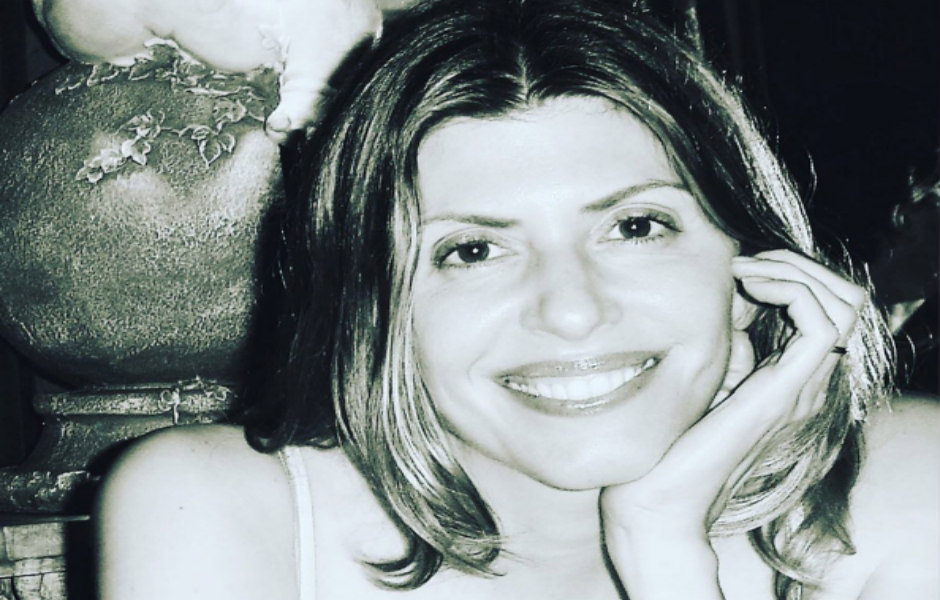 Previous searches focused on the New Canaan community where Jennifer was last seen. Authorities reportedly found blood inside Jennifer's home the day she vanished. Detectives with the State Police Western District Crime Squad also found other evidence inside her home, but it's unclear what type of evidence was found.
The search for Jennifer also expanded from Connecticut to New York, where her late father, Hilliard Farber, once owned property in Pound Ridge, off of 40 Mallard Lake Road.
Jennifer was last seen on Friday around 8 a.m. while dropping her children off at the New Canaan Country School in the prominent New Canaan community. Police later found her vehicle, a black 2017 Chevrolet Suburban, parked off of Lapham Road. Jennifer was nowhere to be found. A cleaning service arrived to her home at noon on Friday but Jennifer was not there.
Jennifer also missed several appointments Friday, including one at 11 a.m. and one at 1 p.m. Since she vanished, she has not used her cellphone or her credit cards.
Search dogs and search teams scoured through wooded areas by Jennifer's home last week, as well as a 300-acre park, bodies of water and a cornfield.
As the search continues to unfold, court documents obtained by the Stamford Advocate shed light on the lengthy and tumultuous child custody battle between Jennifer and her husband.
"I am afraid of my husband," Jennifer said, according to court documents. "I know that filing for divorce and filing this motion will enrage him. I know he will retaliate by trying to harm me in some way."
"During the course of our marriage, he told me about sickening revenge fantasies and plans to cause physical harm to others who have wronged him. I am afraid for my safety and the physical safety and emotional well-being of our minor children…..I believe him to be highly capable and vengeful enough to take the children and disappear."
The pair share five children together, who are now between the ages of 8 and 13. According to court documents, Jennifer said her husband was "obsessed" with water skiing and tried to get their children involved in the sport as well.
Fotis reportedly insisted that their children become "world-class skiers" and would train them for 11 hours per day, which Jennifer considered excessive and dangerous for the kids.
When one of the children wanted a break from training, Fotis Dubos allegedly broke a ski on a rock in a fit of rage. Another child, according to court documents, developed mental health issues from alleged the intense, severe training.
"We are all terrified to disobey my husband," Jennifer wrote.
Fotis Dubos, according to his lawyer, denies the allegations. He reportedly claimed that his children had their own choice and he never forced them to ski.
Jennifer also claimed that her husband bought a handgun, and she feared what he was capable of doing with it, given his "controlling, volatile, and delusional behavior." Fotis Dubos later handed the gun over to police upon request.
Jennifer filed for divorce in 2017, after 13 years of marriage. Prior to the divorce, the family lived in Farmington with Fotis, but Jennifer took the children and moved to a New Canaan rental home. The home is situated in an area that was once was called "one of the nation's wealthiest communities," according to CNN Money.
Since Jennifer's disappearance, all five children have been staying with her mother in New York. An armed guard watches over the kids at all times, according to to Fotis' lawyer, Michael J. Rose. The attorney recently filed a request asking a judge to allow Fotis Dubos to see his children. It's unclear whether a judge has yet ruled on the motion.
Court records also indicate that Jennifer's family sued Fotis, claiming that the man owes them more than $2.5 million.
Prior to his death, Hilliard Farber loaned Fotis money to buy properties. Fortis would then construct high-end homes through his company. Once Fortis sold the homes, he would repay his father-in-law, but according to Farber, Fortis stopped making payments.
Fotis Dubos has not made public comment since his wife's disappearance. According to court documents, however, he claimed Jennifer was the one who made threats toward him, the Hartford Courant reports.
"Í can have the mafia break your dad's legs with a baseball bat," the man claimed his wife said, according to court records.
Jennifer's family released a statement indicating that Jennifer would have never left her children voluntarily.
"Those who know Jennifer know her to be a devoted mother; an extremely thoughtful, reliable, and organized woman; and attest that she would never, ever, disappear when she is responsible for the lives of five loving and energetic children…….Jennifer is 50 years of age, very slender, 5'7", with a soft voice, dark brown eyes, and shoulder-length brown hair."
Anyone with information regarding Jennifer's disappearance is urged to call the New Canaan Police Tip Line at 203-594-3544.
Join Nancy Grace for her new online video series designed to help you protect what you love most – your children.
[Feature Photo: Fotis Dulos, Michelle Troconis/New Canaan PD]