The defense attorney for a Connecticut man charged in connection with his wife's disappearance insists that his client is innocent, and says the man's girlfriend can back the claim up.
Stamford Advocate reports that 51-year-old Fotis Dulos and his girlfriend, Michelle Troconis, have both been charged with tampering with evidence and hindering prosecution, in connection with the disappearance of missing mom of five, Jennifer Dulos.
Norm Pattis, the attorney for Fotis Dulos, claimed Troconis could provide an alibi for her boyfriend, but only if the prosecution drops all charges against her.
"Michelle provides Fotis a complete alibi for the morning of Ms. Dulos' disappearance. Yet most likely she will not testify as long as the state presses its meritless claims against her,'" Pattis said in a statement on Thursday.
"We are calling on the state to drop the charges against Michelle so that she is able to testify in Fotis' defense. We're asking that the charges against her be dropped so that she can feel free to testify without fearing the consequences."
How do you protect your children from predators? Join Nancy Grace and a team of world-class experts for the online course 'Justice Nation: Crime Stops Here'.
Troconis' lawyer, Andrew Bowman, however, filed for an order to prohibit Fotis Dulos and/or his attorneys "from having any contact whatsoever" with Troconis. He also asked permission for Troconis to leave the state and return prior to her July 17 court hearing.
"[Troconis] would be staying with a responsible party completely unconnected with this case who has known the defendant since she was 15 years of age when the defendant lived with her family for one year," Bowman wrote.
Bowman filed the request a day after Pattis filed his claim on behalf Dulos. Pattis' request came after Troconis and her lawyers showed up at Dulos' home to pick up some of her belongings. Troconis and her daughter had been living with Dulos prior to Jennifer's disappearance, but since her arrest, she's had little to no contact with Dulos.
Patis claimed that when Troconis was picking up her belonging, he overheard her telling Dulos she loved him and didn't believe he had anything to do with Jennifer's disappearance.
"Mr. Dulos would like to explore the possibility of reunification with her but is concerned such efforts may run afoul of court orders absent a clarification," Pattis wrote in his motion.
Bowman reportedly said his client wants no contact with Dulos.
On Friday morning, a state Superior Court judge granted Troconis' request to leave the state. The judge also banned Fotis Dulos from contacting her.
Where is Jennifer?
Meanwhile, Jennifer remains missing. She was last seen on May 24 around 8 a.m. while dropping her children off at the New Canaan Country School in the prominent New Canaan community. Police later found her vehicle, a black 2017 Chevrolet Suburban, parked off of Lapham Road. Jennifer was nowhere to be found. A cleaning service arrived to her home at noon on Friday but Jennifer was not there.
Jennifer also missed several appointments that day, including one at 11 a.m. and one at 1 p.m. Since she vanished, she has not used her cellphone or her credit cards.
Search dogs and search teams scoured through wooded areas by Jennifer's home, as well as a 300-acre park, bodies of water and a cornfield. Authorities also spent days searching at a large dump facility and scouring Fotis Dulos' property.
Dulos and Troconis were arrested earlier this month after authorities said the pair tampered with evidence in connection to Jennifer's disappearance. According to the arrest affidavit, investigators found,
Bags of blood-stained clothing and sponges that Dulos allegedly dropped into trash cans at businesses in Connecticut
Stains of blood on Jennifer's garage floor
Blood spatter in numerous areas of Jennifer's home
Dulos' DNA mixed in with Jennifer's blood on her kitchen faucet
Obvious attempts to clean up the scene
Altered Connecticut license plates that belonged to Dulos
Security footage of Dulos driving his Ford pickup to various locations, dropping trash bags into different public trash receptacles
Security footage of Troconis "leaning out of the passenger seat of the Ford pickup and either placing something on the ground or picking up an item"
Both defendants have since bailed out of jail, but both were required to give up their passports and wear GPS monitoring around their ankles while awaiting trial.
Bitter Custody Battle
As the search for Jennifer continues, court documents obtained by the Stamford Advocate shed light on the lengthy and tumultuous child custody battle between Jennifer and her husband.
"I am afraid of my husband," Jennifer said, according to court documents. "I know that filing for divorce and filing this motion will enrage him. I know he will retaliate by trying to harm me in some way."
"During the course of our marriage, he told me about sickening revenge fantasies and plans to cause physical harm to others who have wronged him. I am afraid for my safety and the physical safety and emotional well-being of our minor children…..I believe him to be highly capable and vengeful enough to take the children and disappear."
The pair share five children together, who are now between the ages of 8 and 13. According to court documents, Jennifer said her husband was "obsessed" with water skiing and tried to get their children involved in the sport as well.
Court documents state that Fotis reportedly insisted that their children become "world-class skiers." He would allegedly train them for 11 hours per day, something Jennifer considered excessive and dangerous for the kids.
When one of the children wanted a break from training, Fotis Dulos allegedly broke a ski on a rock in a fit of rage. Another child, according to court documents, developed mental health issues from alleged the intense, severe training.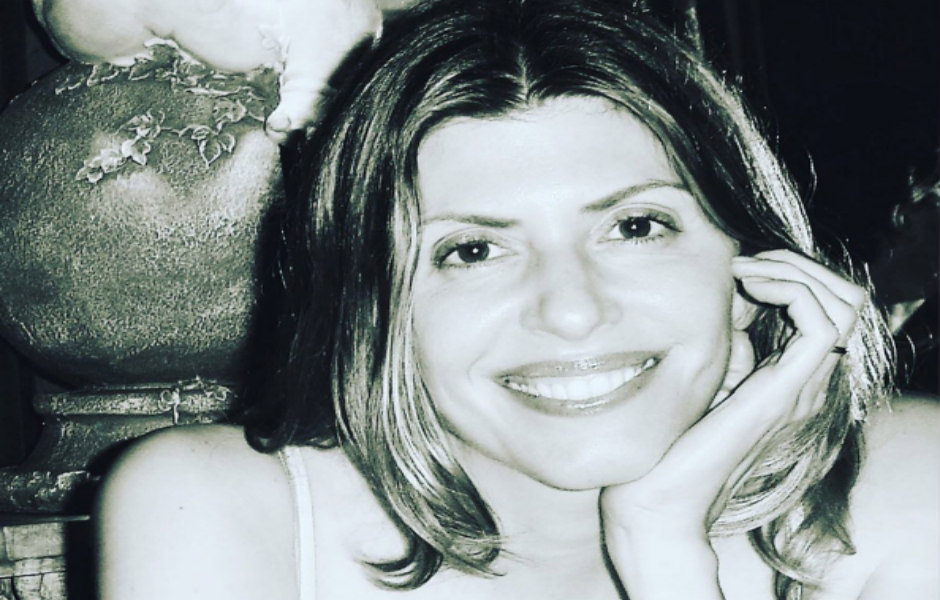 "We are all terrified to disobey my husband," Jennifer wrote.
Fotis Dubos, according to his lawyer, denies the allegations. He reportedly claimed that his children had their own choice and he never forced them to ski.Jennifer also claimed that her husband bought a handgun, and she feared what he was capable of doing with it, given his "controlling, volatile, and delusional behavior."
Fotis Dulos later handed the gun over to police upon request.Jennifer filed for divorce in 2017, after 13 years of marriage. Prior to the divorce, the family lived in Farmington with Fotis, but Jennifer took the children and moved to a New Canaan rental home.
Fotis Dubos has not made public comment since his wife's disappearance. According to court documents, however, he claimed Jennifer was the one who made threats toward him, the Hartford Courant reports.
Anyone with information regarding Jennifer's disappearance is urged to call the New Canaan Police Tip Line at 203-594-3544.
For the latest true crime and justice news, subscribe to the 'Crime Stories with Nancy Grace' podcast.
Join Nancy Grace for her new online video series designed to help you protect what you love most – your children.
[Feature Photo: Jennifer Dulos/Handout]