Within a day after the famous Cielo Drive murders, notorious cult leader Charles Manson led his minions 11 miles east to the LaBianca home, where a beloved couple lost their lives to pack of crazed cult followers. The LaBianca deaths are sometimes referred to as "the forgotten murders," but the crime was as callous and gruesome as the Cielo Drive killings.
On Sunday, August 10, 1969, grocery store chain owners Leno and Rosemary LaBianca were settled in for the night after a Saturday lake trip to drop off a boat. They arrived home at around 1 a.m. Their Spanish-style house sat snugly atop a long driveway off of Waverly Drive, in the Los Feliz area of Los Angeles, where Leno grew up.
The couple's 16-year-old son Frank was supposed to be with them that night, but at the last minute, pleaded with his parents to allow him to stay an extra day at Lake Isabella with his friends.
How do you protect your children from predators? Join Nancy Grace and a team of world-class experts for the online course 'Justice Nation: Crime Stops Here'.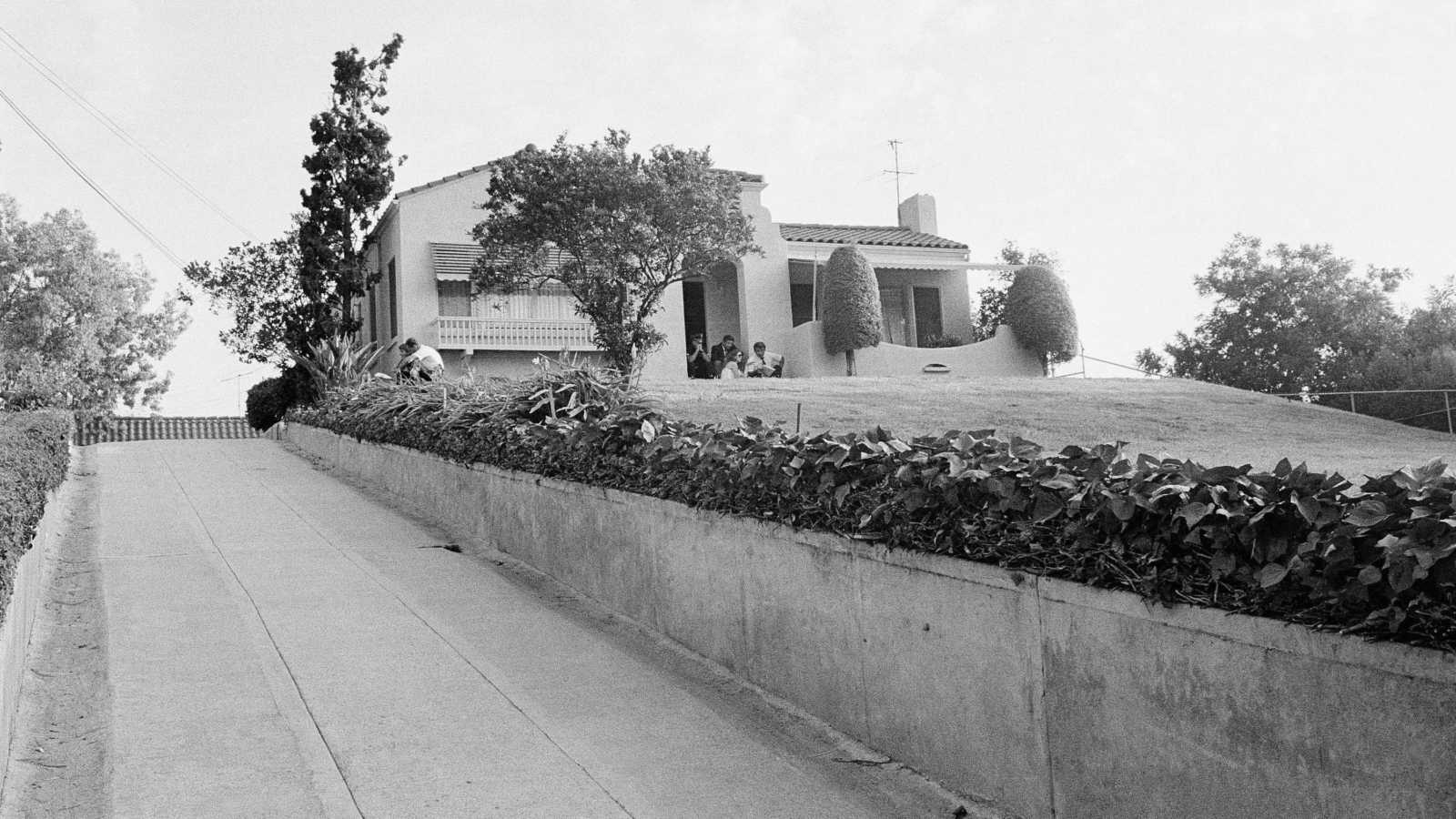 As 44-year-old Leno dozed off in his recliner while reading a newspaper in the living room, he was greeted at gunpoint by uninvited intruders, Manson, and his follower, Charles "Tex" Watson, who walked into the home through an unlocked back door. Rosemary, 38, had already turned in for the night and was in her bedroom while Manson and Watson loomed over Leno.
Manson brought Rosemary out from the bedroom and demanded the couple give them all of their cash, according to court documents. Watson, under Manson's command, then led Rosemary back to her bedroom, where he tied her up and put a pillowcase over her face.
Watson returned to the living room and covered Leno's face and head with a pillowcase, gagged his mouth using a lamp cord, and tied his hands with a leather cord.
Meanwhile, four fellow cult groupies waited outside in a "getaway car." Once the LaBiancas had been subdued, Manson walked outside and ordered Patricia Krenwinkel and Leslie Van Houten to enter the house and kill the couple. Manson ordered Linda Kasabian to stay in the car and be the getaway driver.
A fourth Manson follower, Steve Grogan, stayed in the car while Manson got in and told Kasabian to drive away.
When Krenwinkel and Van Houten walked inside, Watson ordered the girls to go to the bedroom and kill Rosemary. As the girls made their way to the bedroom, Watson began stabbing Leno in the stomach with a bayonet, even though he promised the man he wouldn't be harmed.
The girls began stabbing Rosemary, but the woman tried to defend herself. She ran around the bedroom trying to get away, but the pillowcase over her head made it difficult. The girls screamed for help.
Watson, who paused briefly from stabbing Leno, went to the room to help the girls. Watson plunged a knife into Rosemary to subdue her. He then returned to Leno and picked up where he left off.
Rosemary was subsequently stabbed 41 times by the killers, according to a 1970 report by The New York Times. Dr. David M. Katsuyama, the deputy medical examiner who later testified against the defendants, said Rosemary died from "multiple stab wounds of the neck and trunk causing massive hemorrhage."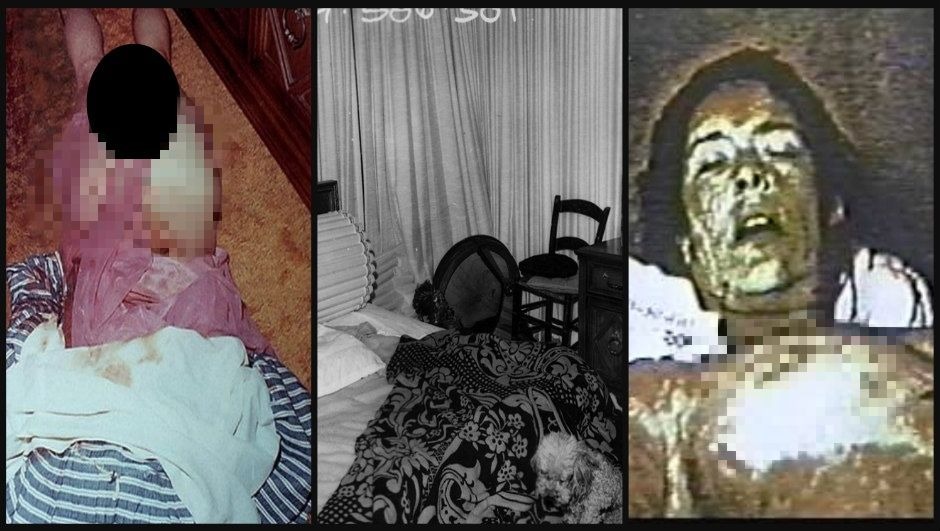 After savagely slaughtering the couple, the killers, using Leno's blood, wrote disturbing words inside the home. During a 2016 parole hearing, Krenwinkel admitted that she was the one who carved "WAR" into Leno's abdomen and wrote "Rise," "Healter Skelter" and "Death to Pigs" on the walls and refrigerator, according to AP.
Krenwickel then stabbed Leno multiple times before leaving a carving fork protruding out of his belly.
In 1970, the majority of the suspects faced trial for murder. Watson, who fled to Texas after the killings, faced a separate trial. By 1971, however, all suspects were convicted.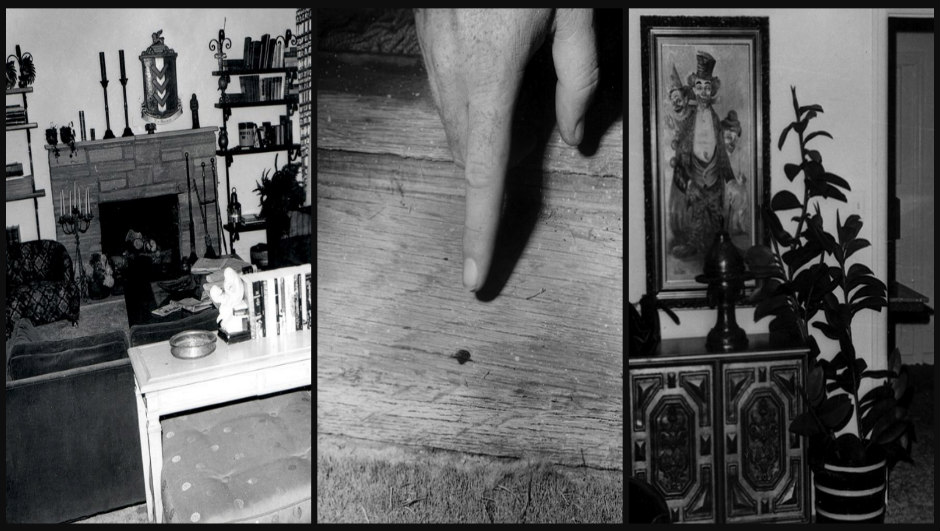 Leno and Rosemary LaBianca had no connection to Manson or his followers. They lost their lives on a chance decision made by Manson, who randomly chose their house in an area he was familiar with.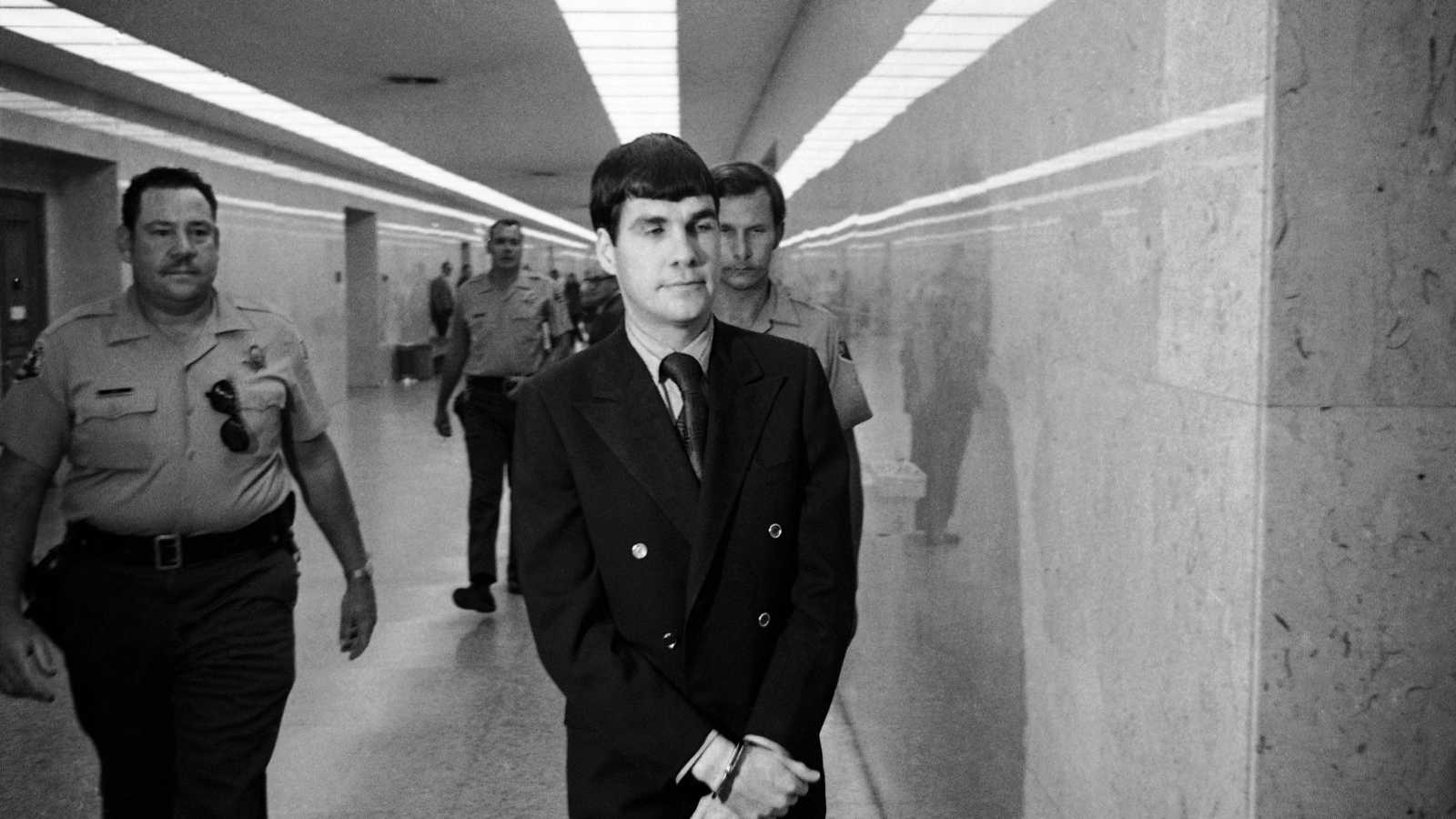 Manson, Krenwinkel, Watson and Van Houten were sentenced to life in prison. As of 2019, none of the killers have been released, despite numerous parole hearings. Manson passed away in 2017 while still serving time at the California State Prison in Corcoran.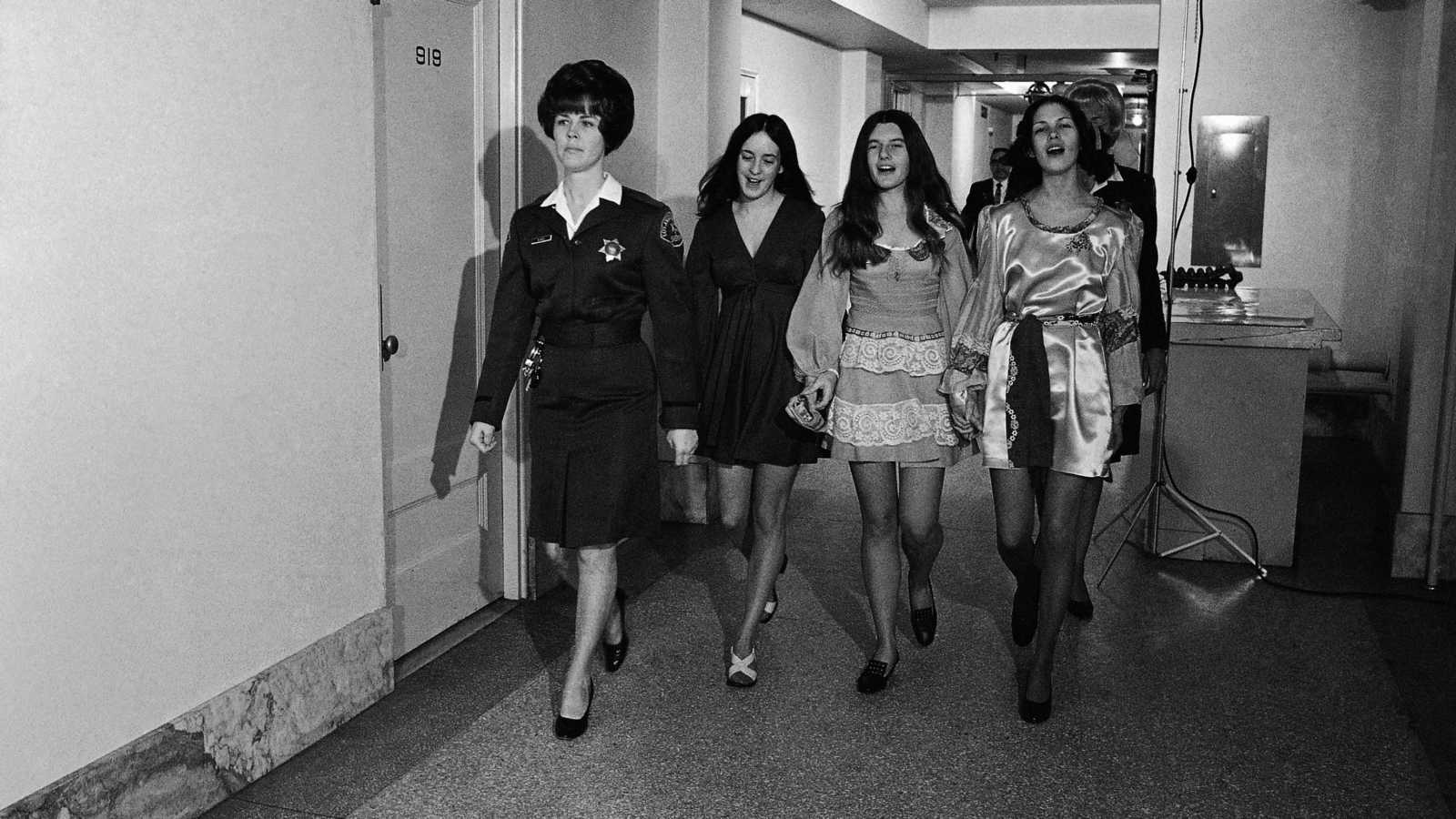 Kasabian testified for the prosecution and became a key witness in the trial. For her cooperation and since she didn't directly participate in killing the couple, she was granted immunity.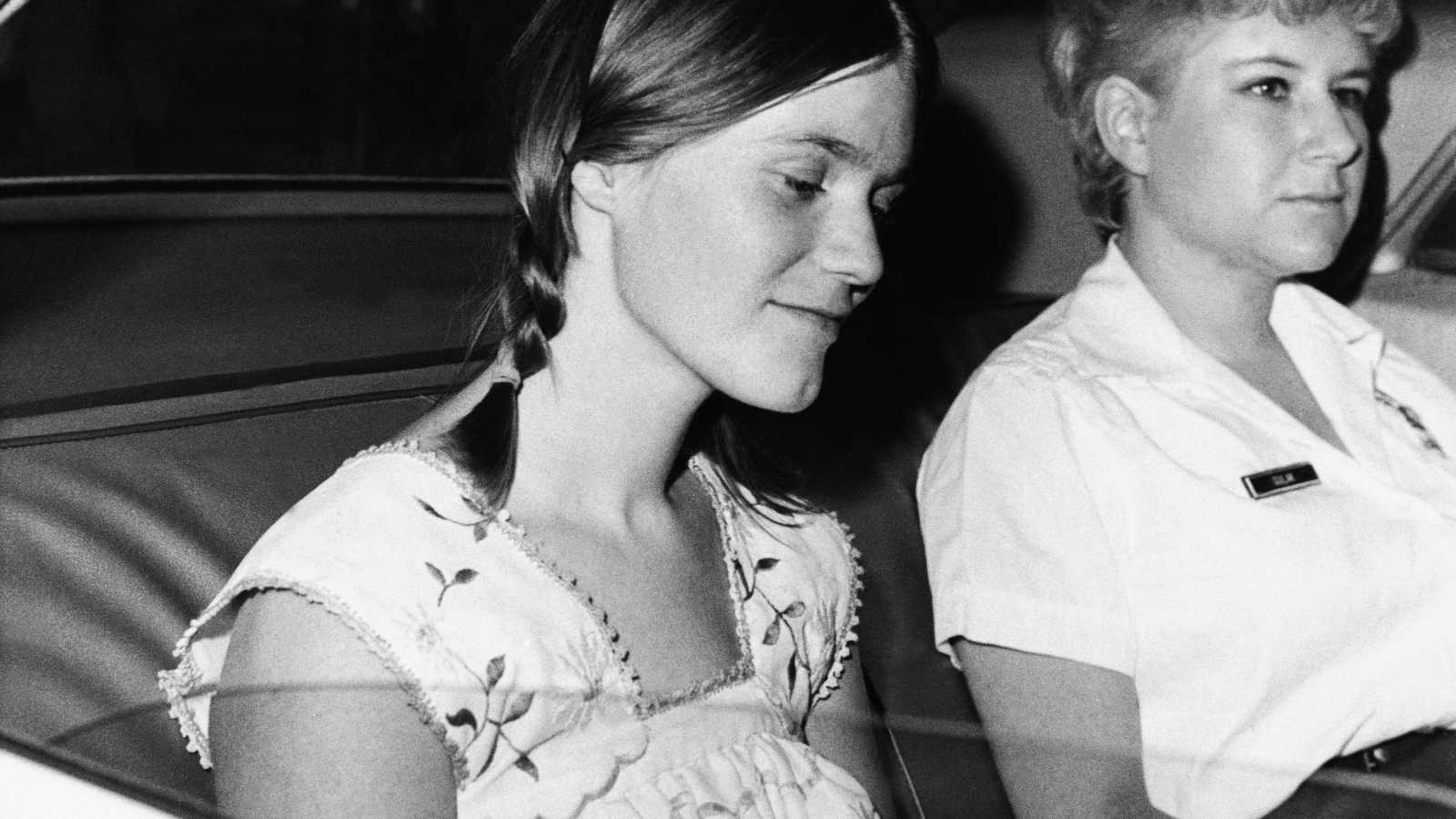 Grogan was sentenced to life behind bars for a different killing ordered by Manson: the slaying of Hollywood stuntman, Donald Shea. In 1985, Grogan walked out of prison on parole, making him the only Manson family member convicted of murder to make parole.
For the latest true crime and justice news, subscribe to the 'Crime Stories with Nancy Grace' podcast. Here's a related episode: 
Join Nancy Grace for her new online video series designed to help you protect what you love most – your children.
[Feature Photo: Leno and Rosemary LaBianca/Handout; LAPD]