A law enforcement source close to the case against a man accused of killing University of Iowa student Mollie Tibbetts said that even if his confession tossed out, the evidence against the suspect is overwhelming, according to FOX News.
Cristhian Rivera's defense lawyers want to throw out his confession after he reportedly admitted to police he hid 20-year-old Mollie in a field in Iowa. The defense lawyers claimed that police coerced a false confession while Rivera had little sleep. Further, the defense said that Rivera's Miranda Rights were not read to him during his first interrogation.
In November, a judge will decide what the jury in the upcoming murder trial against Rivera will be allowed to hear, but the most recent court filings in the case echo what the law enforcement source told the outlet.
How do you protect your children from predators? Join Nancy Grace and a team of world-class experts for the online course 'Justice Nation: Crime Stops Here'.
On August 16, 2018, a few days before authorities found Mollie's body lying in a secluded field south of Guernsey, a Poweshiek sheriff's deputy spoke with Rivera after the suspect voluntarily pulled his black Chevrolet Malibu over after spotting the deputy following him.
Through an interpreter, Rivera told the deputy he knew nothing about Mollie's disappearance. Surveillance footage provided by a local Brooklyn resident later showed a car that looked exactly like Rivera's circling around a jogger several times on July 18, 2018, the last time Mollie was seen alive.
On August 18, 2018, deputies arrived at Rivera's workplace, at Ybarra Farms, and asked him via a Spanish interpreter if they could search his car. Rivera reportedly agreed. Rivera again voluntarily spoke with authorities, according to court documents. This time, he indicated he did see Mollie and thought she was "hot." He also said Mollie waved "hi" to him several times.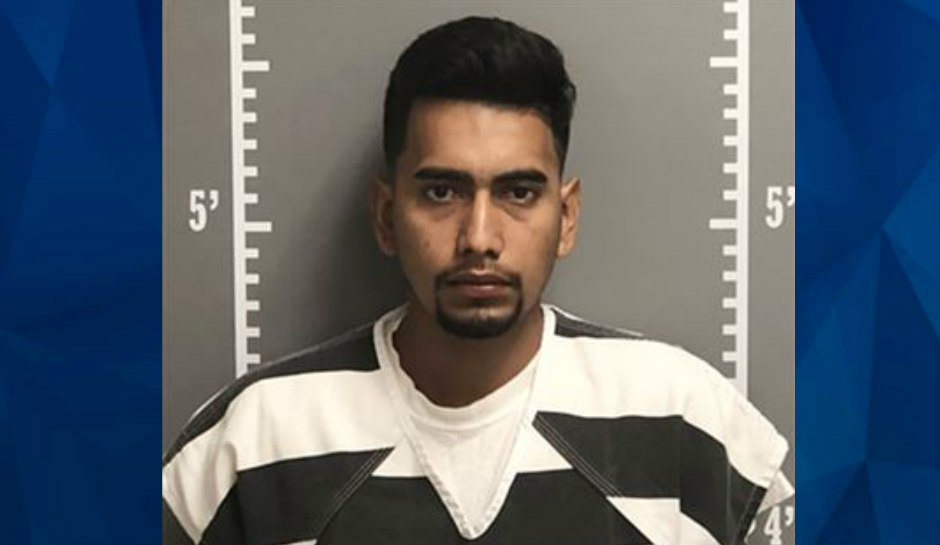 Around the same time, investigators found blood inside Rivera's car. At 11:30 p.m. that night, federal agents put an immigration detainer on Rivera, who's originally from Mexico and was living undocumented in the U.S.
Throughout the rest of the interview, according to authorities, Rivera made numerous incriminating statements.
"He [Rivera] gradually shifted from a denial of killing Mollie to a claim that he 'didn't remember' doing anything to her," court documents read, the Des Moines Register reports.
Rivera reportedly said he didn't know whether Mollie was dead or alive, then admitted he usually "blacked out" when he got angry. He reportedly said he did remember getting into a fight with Mollie and remembered putting her in a cornfield.
"The defendant led police directly to Mollie's body at the conclusion of the interview, he was seen in proximity to Mollie while she was running on the last night of her life, and Mollie's blood was found in the trunk of the Defendant's car," the prosecution wrote. "All of these facts are extrinsic to the interview and independently establish the defendant was the killer, not a false confessor."
Officers said once they found Mollie's body, they read Rivera his complete Miranda Rights but he waived them. Rivera then allegedly said he became angry at Mollie because she threatened to call the police on him.
Rivera allegedly added that he remembered Mollie having blood on her body and being in a cornfield, but refused to say what happened to her. He claimed he could not remember.
Prosecutors later said that Mollie died from multiple blunt force injuries.
Rivera's attorneys argued that there were a "number of concerning factors" in the way authorities questioned him, one being that the interrogation continued even though Rivera fell asleep at some point during the interview.
The defense subsequently filed a motion seeking expert testimony from Dr. Kimberly Fenn, a sleep deprivation expert, who would discuss the consequences of interrogating someone who lacks sleep.
The defense lawyers also argued that authorities induced a false confession by offering Rivera leniency while pushing him to think about his daughter.
"Think about your daughter that will need you," an officer reportedly said to Rivera. "Right now, don't you see that little face of that little girl?"
Rivera's murder trial is scheduled for February 4, 2020, in Woodbury County.
For the latest true crime and justice news, subscribe to the 'Crime Stories with Nancy Grace' podcast.
Join Nancy Grace for her new online video series designed to help you protect what you love most – your children.
[Feature Photo: Mollie Tibbetts/Handout]