"Hey, y'all come on in here"!
The door swings open and a bear of a man immediately starts talking; he pauses at the doorway, his eyes dance as he gives a smile and knowing nod.
"My daddy robbed this building twice; ain't it something now I'm opening up the first legit distillery in this town in this building"!
You can't help but like Billy Stonewall Birt. He likes old music, a good story, and charred whiskey. If you're lucky, you get all three when visiting him at The Rock Solid Distillery in Winder, Georgia. He's funny. His stories are laced with the kind of humor that comes only from knowing exactly who you are and who your family is, and loving every bit of it.
I came to meet with Billy to write a story on the Georgia Dixie Mafia. His father was the leader of GDM, one of the most notorious unorganized crime units in the South.
Yet, in between the music and the whiskey, a different story formed—a story of family closeness, loyalty, and strong ties that bind.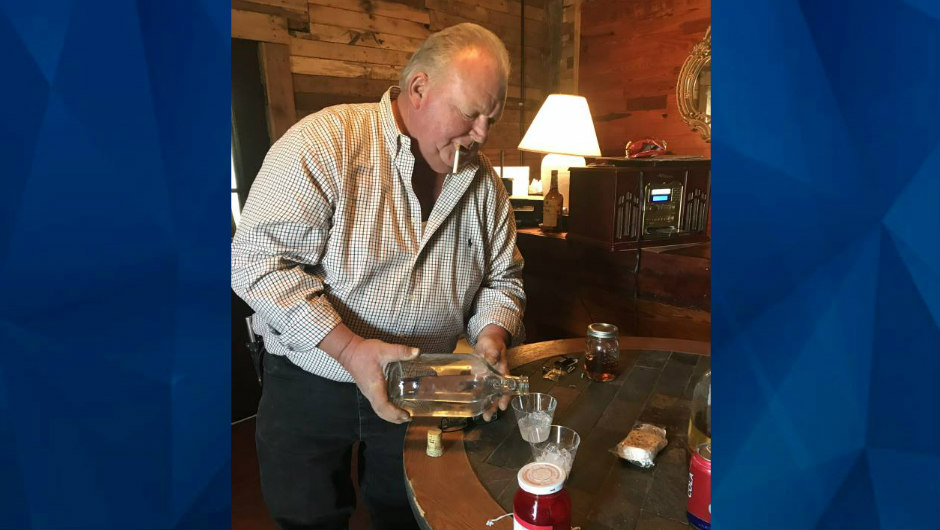 When you're raised in clay, your family is bound together different than anywhere else in the world. Those stains ain't coming out! It's in you; part of you. The accents, the fearlessness, loyalty and self sentencing street justice are part of our DNA.
Billy gave me two conditions to write this story: don't change it and don't exaggerate it. I wouldn't dare do either one. The truth is the best story. Exaggeration is not needed.
Before we get started, Billy lights a Camel cigarette and puts on an Elvis record. He asks me if I've ever had a Peach Jubilee.
I shook my head. He slowly mixes and pours a beautiful libation, one of his personal recipes. He makes a bit of small talk, bragging on his only son, Stone.
"That boy never missed a visiting day with my dad. That's why he is the best whiskey maker anywhere."
Billy's thoughts drift his father.
He pauses for a bit. He gets teary-eyed thinking about what his dad meant to him. My husband and his son are out back looking at the Whiskey steel. Billy catches himself and stops his momentary show of emotion.
"We got to quit this for' they come back in here," he says.
The Deadliest Man in Georgia History
Billy's daddy was Billy Sunday Birt, a man who "robbed more Banks than John Dillinger, committed more robberies than Jesse James, and was an informant's worst nightmare."
Sunday drove a 1970 Cyclone Mercury that never lost a race for three years straight. It never once got caught by law enforcement in a chase.
The cars are as legendary as the moonshiners and outlaws. Sunday's Cyclone Mercury could hold a load of Whiskey (800lbs) with five grown men inside and never lose its speed. These cars could run 160 mph stock.
"They're a lot faster if you put a little money in em'," Billy says.
His daddy's car could run over 100 mph in first gear. The police never had a chance.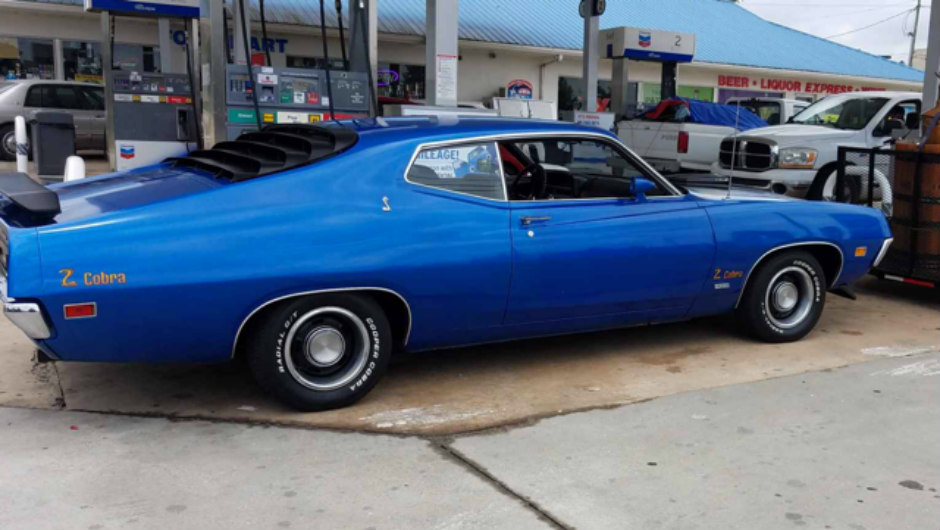 Once, in 1971, Barrow County Sheriff Howard Austin bought a new police car. A Plymouth. He spotted Sunday at a red light with little Billy Stonewall riding shotgun. Austin told Sunday the next time he saw him hauling illegal whiskey he was going to catch him and lock him up.
Sunday was amused by the sheriff's Plymouth.
"He stared at the red light with his hand on the Hearst 4 speed shifter handle. When that light changed to green, dad popped the clutch and put his foot to the floor and we took off like a jet rocket," Billy said.
"The rubber smell was bawling out from under the fender so thick that all the traffic stopped including the sheriff. Daddy drove like that for a quarter-mile until he hung second gear and we were gone."
Sunday also had his own form of right and wrong. You simply did not disrespect him or there was a price to pay.
Sunday shot his own brother once and burned down his grandfather's house. He wanted his kin to stop fighting about who would get what after he died. If there was nothing to get there was nothing to fight about. Billy Stonewall believed it helped save his extended family from breaking apart.
To the outside world, Sunday was known as "The Deadliest Man in Georgia History," and for good reason.
In 1974, Sunday was convicted of double murder and sentenced to death for killing R.O. and Louis Fleming. He was also convicted of killing an associate, Donald Chaney, who he once partnered with to steal and bootleg moonshine.
Sunday is believed to have committed over 50 murders, numerous bombings, and arsons.
The night before he thought he would die in the electric chair, Sunday had a meaningful visit with his son. That powerful meeting was made possible by sympathetic law enforcement. Shortly after the meeting, Sunday's sentence was commuted to life without parole.
Billy continued to visit his father every month in prison. He made it clear that his daddy "did not like trouble and did not like to fight."
But if Sunday felt he was done wrong, he would "do something about it without regret"!
In 2017, after serving more than 40 years, Billy Sunday died in prison at age 80. The Barrow Journal called his life a "complicated legacy."
Family Ties
"You know what my daddy told every lawman that questioned him? 'Go the Hell'!' – Billy Stonewall Birt
Growing up with the leader of the Dixie Mafia, Billy learned about life much faster than other kids his age.
At age 11, Billy already liked night clubs. His favorite was "Reese Spencer's 'Night Owl Lounge," where he watched people and learned about them. As his father played cards, Billy took notes.
From 1965 to 1971, Billy's dad and his associates gambled, made and sold illegal whiskey, and pulled the occasional heist. Billy Stonewall says it was the best time of his life.
But the law was fed up with the Dixie Mafia and Sunday. In 1965, Federal lawmen started "Operation Dry Up." Their biggest target was Billy Sunday Birt.
All 165 agents wanted to be the one to catch the most notorious whiskey runner, but according to Billy, the "whiskey didn't even slow down."
Yet, there was another side to Sunday. He never lifted his hands to a woman, animal, or a child. Sunday loved his son without question and had him by his side until Billy started school.
"I bet I was the only first grader that could tell you the odds of pulling an inside straight in a game of seven-card stud with three players! My dad was my best friend; today Stone is my best friend. I'm a lucky man. I married the prettiest girl in the world, have the best son, that boy ain't been a bit of trouble, and I know I had the best father any boy could hope for!"
Loyalty and Legacy
Billy Stonewall lights another cigarette and pours me some of his famous whiskey, then says with a grin, "if anything describes my daddy during this time it's Wide Open."
Like many Southerners, Billy Stonewall likes fast cars, pretty women, good manners around women, loyalty and never backing down from anybody– ever.
Yet, as much as he tried to be like his father, Billy is not a killer. He also doesn't illegally run whiskey. He now runs The Rock Solid Distillery.
Two generations can make a remarkable difference in a family's life. I agree with Billy Stonewall that crime should not be glorified, but the stories should be preserved as part of our history.
Billy preserved much of his family history in writing two books about his father's life, "Rock Solid, The True Story of Georgia's Dixie Mafia," and "Rock Solid In His Own Words."
He made it clear in his books and made it clear to me that his dad "done what he done and that's that but he was the greatest father I could have ever had."
Billy lights one last cigarette while I finish my whiskey. We talked a bit more about family loyalty. At this point, I feel like I've found a new friend, and although we aren't blood-related, I feel like I'm visiting with family.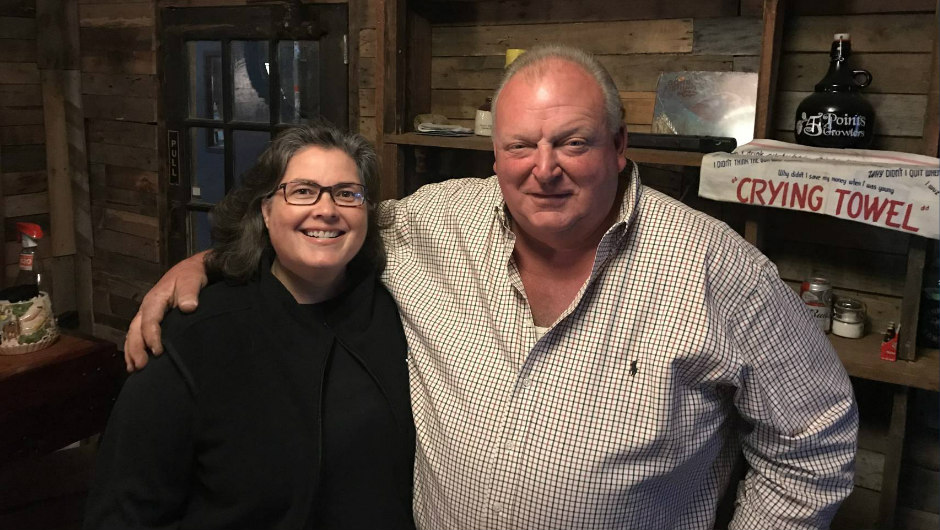 That's how he makes you feel, especially when he gives you life advice.
"If you've had the love of a good dog, a pretty women and sweet babies you've been blessed. I can't have a bad day – not since I got out of prison"!
"My dad would never stand by and allow his family to be mistreated by anyone. He would take immediate action."
A Family Legacy
Billy Stonewall was inviting, friendly, funny, and a pistol. He was honest, unapologetic and shot from the hip. He's fiercely loyal and tells his history factually and accurately.
His family is a reminder of a colorful and intriguing history in Georgia, filled with criminal activity and violence. But in the ultimate juxtaposition, his family loves each other. They are loyal and devoted.
As we said our goodbyes, I couldn't help but think with only a few different turns in the road, Billy's life and his dad's life would've been very different. There were no silver spoons, no college funds and no legal family business to inherit.
For his grandchildren, though, Billy Stonewall Birt wants to leave a different legacy, a legal one filled with love and the wisdom of making the right choices.
About the Author
Sheryl McCollum, a contributing writer at CrimeOnline, is an Atlanta-based crime scene investigator and the director of Atlanta's Cold Case Investigative Research Institute. She's also a part of the CSI Atlanta team on CBS46, where she helps tackle Georgia cold cases with award-winning investigative journalist, Karyn Greer.
For the latest true crime and justice news, subscribe to the 'Crime Stories with Nancy Grace' podcast.
Join Nancy Grace for her new online video series designed to help you protect what you love most – your children.
[Feature Photo: Billy Sunday Birt/Provided]