UPDATED: February 21, 1:30 p.m. ET.
As Robert Dursts's murder trial begins, the real estate heir can expect to be confronted by his reported admission that he wrote an incriminating note to police in Beverly Hills following the shooting death of his close friend Susan Berman.
Durst, the subject of the HBO documentary series "The Jinx," is accused of murdering Berman, who was found shot in the head in her Los Angeles home in December 2000. Jury selection for Durst's long-awaited murder trail began on Thursday, February 20.
'The Jinx" revealed in 2015 that someone had sent a letter to Beverly Hills police shortly after Berman's murder, with a note including Berman's address and the word "cadaver." For years, Durst denied writing the note.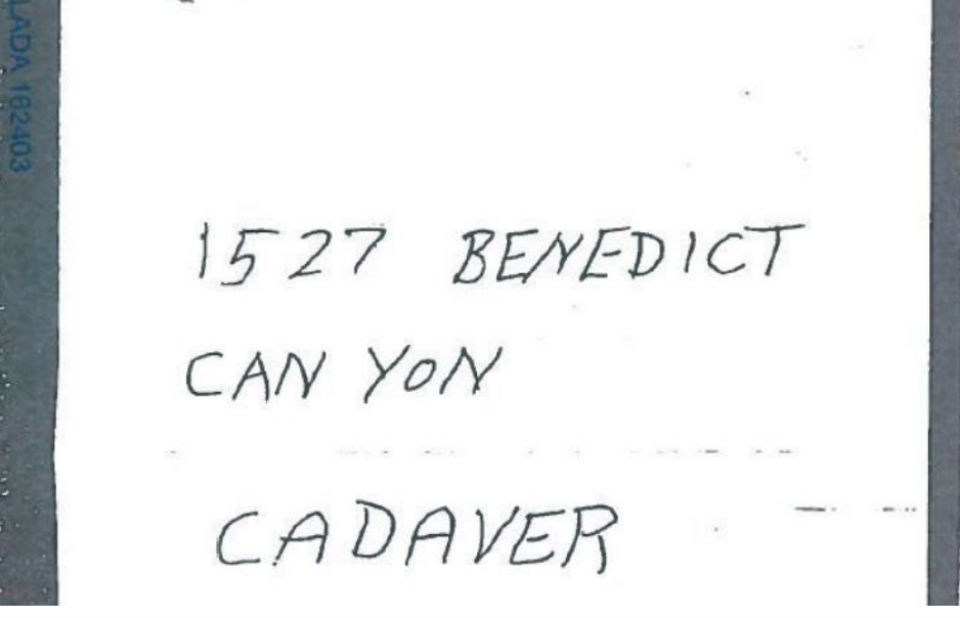 But earlier this year, the Guardian obtained court documents showing that Durst's lawyers said he confessed to writing and sending the note, which was expected to be admitted into evidence following a handwriting analysis.
"This does not change the facts that Bob Durst didn't kill Susan Berman and he doesn't know who did," Durst's attorney Anthony DeGuerin told the Guardian.
As the report notes, prosecutors have claimed that Durst killed Berman because she may have had incriminating information about his missing wife, Kathy Durst, who is presumed dead, but her body was never found. After Berman died, Durst took a new identity and moved to Galveston, Texas, where he later murdered his neighbor, claiming he shot him in self-defense. Durst then dismembered and disposed of the body, but was nonetheless acquitted.
Though Durst is considered a prime suspect in the disappearance of his wife, he has been charged in that case.
For the latest true crime and justice news, subscribe to the 'Crime Stories with Nancy Grace' podcast.
[Feature image: AP Photo/Jae C. Hong, Pool, File]