New photos obtained by CBS for an explosive "60 Minutes" episode could raise more questions about the circumstances of convicted pedophile Jeffrey Epstein's jailhouse suicide in August 2019.
On Sunday, "60 Minutes" shared graphic images of Epstein's dead body as well as scenes from the cell where he purportedly hung himself on August 9 at the Manhattan Correctional Center. The New York City chief medical examiner ruled Epstein's death a suicide by hanging, but the ruling continues to come under scrutiny.
In addition to autopsy photos showing deep, bloodied ligature marks around his neck, CBS shared photos of multiple nooses found in Epstein's cell, reportedly made from bedsheets.
"Even after reviewing all the autopsy photos, reading the autopsy, and looking at the photos from inside the cell, we still have questions," 60 Minutes correspondent Sharyn Alfonsi said on the program.
One of those questions involved the noose Epstein used to hang himself. According to reports at the time of his death, a security guard who was among those to first discover Epstein cut him down from the bunk where he had hanged himself. But the photos obtained by CBS do not show any noose with evidence it has been cut.
"It doesn't look like anybody ever took scissors to it," Alfonsi said. "So there is some question—is that the right noose?'
WARNING: THE BELOW PHOTOS ARE GRAPHIC AND MAY BE DISTURBING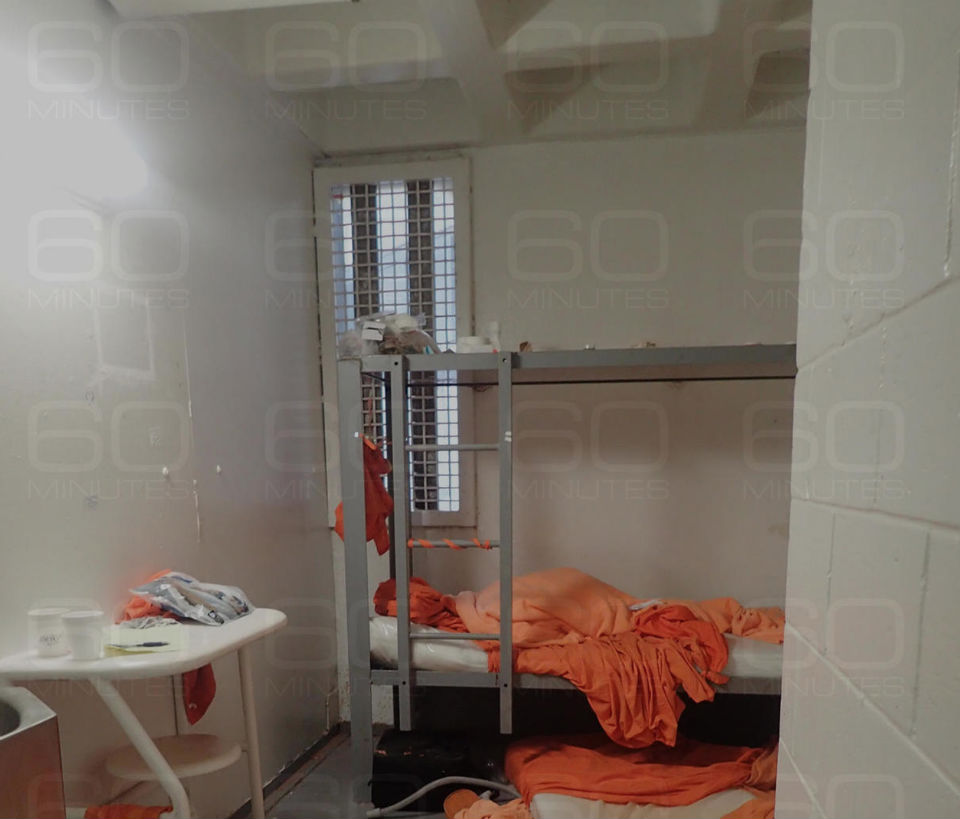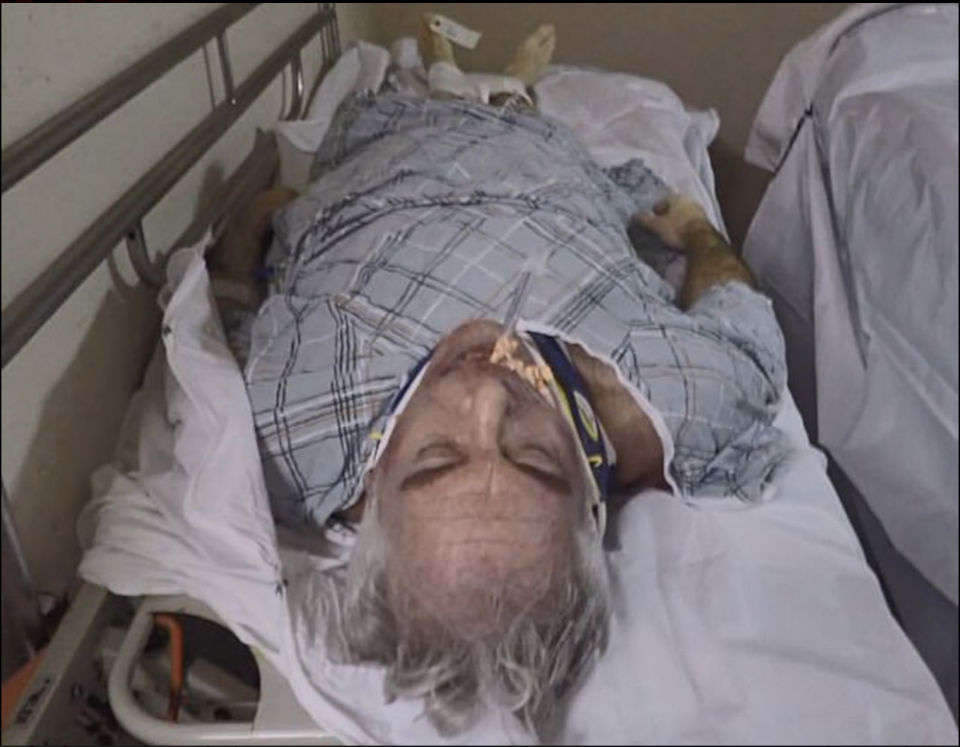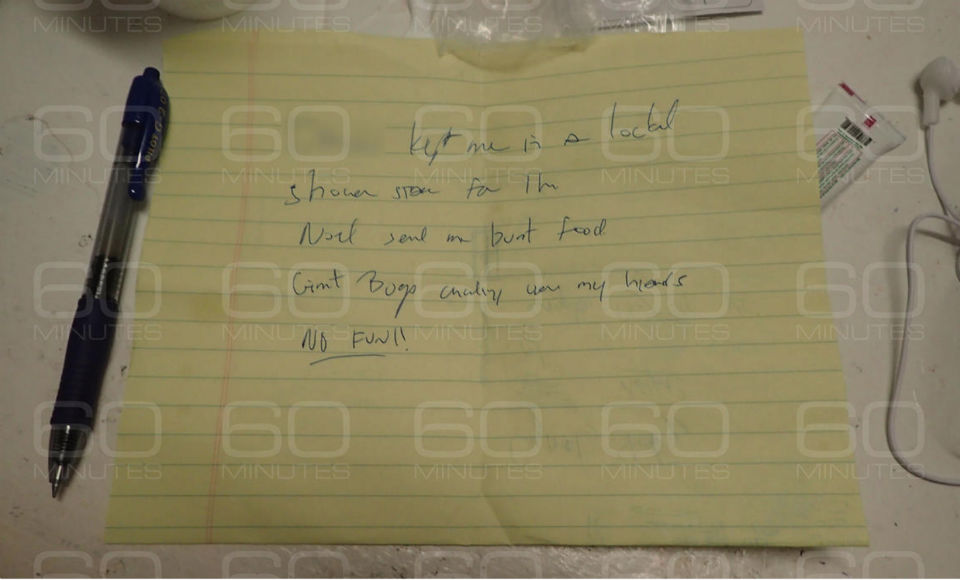 CBS also obtained a handwritten list of notes left behind in Epstein's cell.
The note reads: "Kept me in a locked shower stall for 1 hr," "sent me burnt food" and "Giant bugs crawling over my hands. NO FUN!!"
Visit the CBS News website to watch a clip of the "60 Minutes" episode and see additional photos.
For the latest true crime and justice news, subscribe to the 'Crime Stories with Nancy Grace' podcast.


[Feature image: CBS "60 Minutes"]