It's been a year since Jayme Closs escaped a Wisconsin killer who shot her parents before abducting her. The brave teen continues to heal and thrive after being held captive for months, in a remote house of horrors.
"She's doing what every 14-year-old kid is doing and that's just being a kid," Barron County Sheriff Chris Fitzgerald, who worked nonstop while trying to find Jayme, told KARE 11.
On January 10, 2019, Jayme, 13 at the time, snuck out of a remote cabin in an isolated area of Gordon, Wisconsin, wearing shoes that were too big for her, an oversized sweatshirt and leggings in 20 degrees weather.
For the previous 90 days, Jayme had been held captive by the sadistic murderer, Jake Patterson, after he kidnapped her from her Barron County residence.
How do you protect your children from predators? Join Nancy Grace and a team of world-class experts for the online course 'Justice Nation: Crime Stops Here.'
Patterson shot Jayme's parents, James and Denise Closs, execution-style prior to her abduction.
As CrimeOnline previously reported, Patterson told authorities that he spotted Jayme after his car stopped behind her school bus off of Highway 8 in Barron County. He said he had never seen her before then, but decided right then that she was the girl he wanted.
"The defendant stated he had no idea who she was nor did he know who lived at the house or how many people lived at the house. The defendant stated, when he was [Jayme Closs], he knew that was the girl he was going to take," the complaint read.
Patterson plotted out the details on how and when to abduct the teen. He said he was working at Saputo Cheese when he saw Jayme, but quit his job and several days later and drove by her home while plotting to kidnap her.
"When we first found out that it was this random act, I think we were shell-shocked," Fitzgerald said, according to the Green Bay Gazette.
On October 15, 2018, Patterson ditched the license plates off of his older model red Ford Taurus, replacing them with license plates he stole from a vehicle he spotted in a yard near Santora.
He also wiped his father's Mossberg pump shotgun down while wearing gloves, took a shower, and shaved off all of his hair. After dressing in a black balaclava mask, black jacket, gloves, blue jeans, and steel toe boots, he set off to the Closs home.
According to court documents, Jayme heard her dog barking on October 15 and walked out of her room to see why. She then noticed a car driving up her family's driveway with the headlights off. Within minutes, Patterson was at the Closs family's front door, where he shot the door in, then shot and killed James Closs.
Jayme said she ran to the bathroom with her mother and hid, but Patterson forced his way in and found the pair hiding inside the bathtub, with Denise's arms wrapped around her daughter.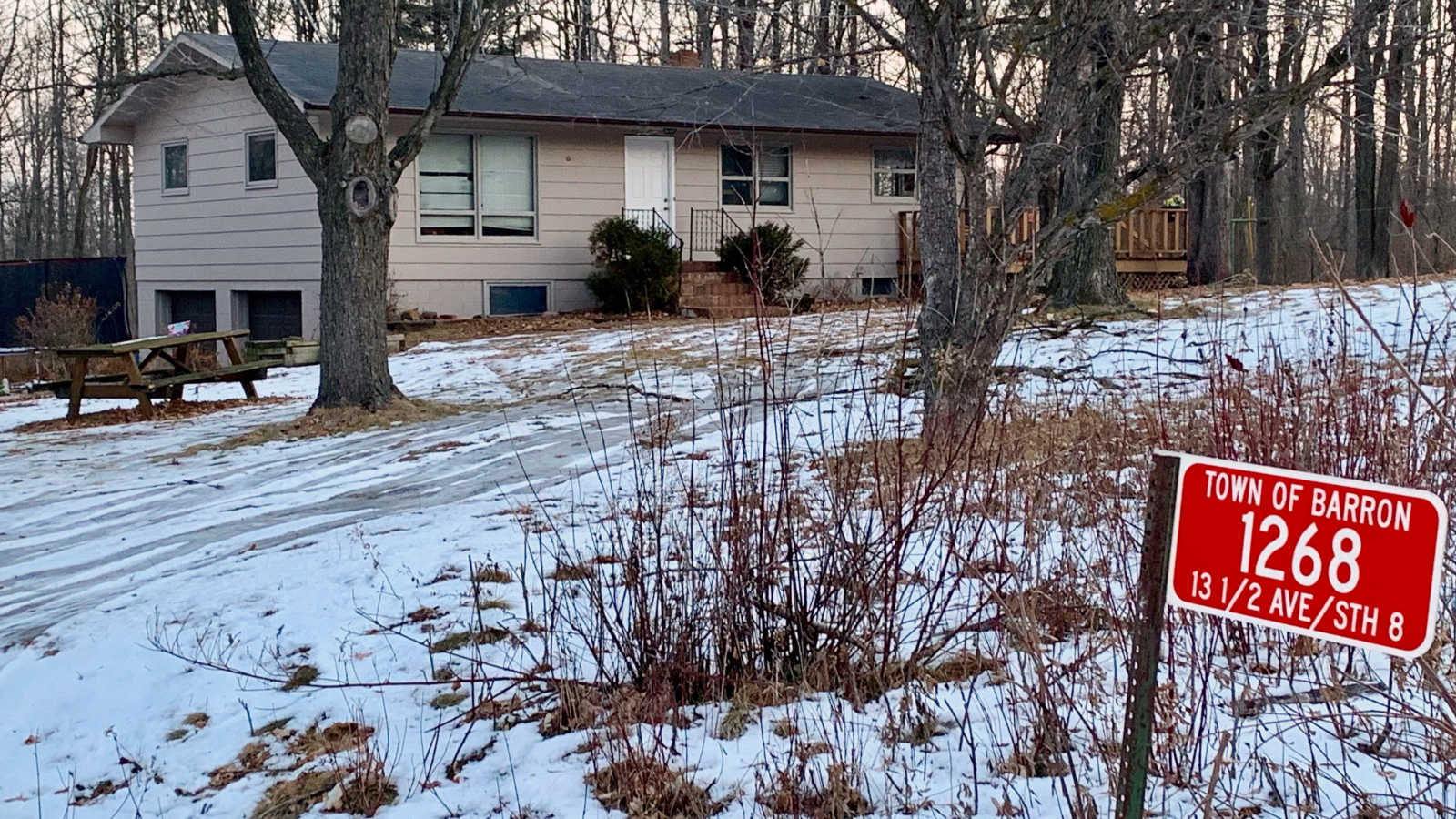 Patterson forced Denise Closs to put tape over Jayme's mouth. He then taped Jayme's arms and ankles together.
With Jayme secured, Patterson aimed the shotgun at Denise's head and pulled the trigger. He then dragged the girl out of her home. At one point, she almost slipped in her father's pool of blood as Patterson dragged her with one hand while holding a shotgun in his other hand.
When Patterson reached his car, he put Jayme in the trunk and drove away, the arrest complaint read. He brought Jayme to his home in Gordon and realized the girl was scared as she "urinated herself and her clothing was wet."
Once he had Jayme secluded, Patterson "made it clear that nobody was to know she was there or bad things would happen to her," according to the complaint. When friends or relatives visited the Gordon home where Jayme was held captive, Patterson made her hide under a bed, the complaint read.
On January 10, 2019, a woman was walking a dog in a housing development just outside of Gordon, when a girl with matted hair approached her for help. The woman, former social services worker, Jeanne Nutter, ran to a house further down, hoping to get as far away from the home Jayme disappeared from before asking for help.
They arrived at the home of teacher Kristin Kasinskas and her husband, Peter, who live off of  S. Eau Claire Acres Circle with their children.
The neighbor, frantic, explained that the girl was Jayme, who was abducted after her parents were shot to death inside their Barron home.
"This is Jayme Closs! Call 911!" the neighbor declared.
Authorities arrived and blocked the area off surrounding to a cabin off of the 14100 block of S. Eau Claire Acres Circle, then apprehended Patterson.
Police released audio of the moment Jake Patterson was captured.
"I did it," Patterson said, although it wasn't clear what he was admitting to.
Patterson is now serving a life sentence without paroles.
In November last year, Jayme released a public statement, calling out Patterson for being a "coward."
"Jake Patterson can never take away my courage," Jayme said. "He thought he could control me, but he couldn't. I feel like what he did is what a coward would do. I was brave. He was not."
Fitzgerald said Jayme's case sparked a change in the way investigators think of missing children, according to NBC 11
"There's a new feeling in law enforcement, not just in Barron County, but all over, that you never give up. Because that case is one tip away."
For the latest true crime and justice news, subscribe to the 'Crime Stories with Nancy Grace' podcast.
Join Nancy Grace for her new online video series designed to help you protect what you love most – your children.
[Feature Photo: Jayme Closs/Handout; Facebook]