Fotis Dulos, a Connecticut man accused of kidnapping and murdering his estranged wife, Jennifer Dulos, may have possibly been plotting to help his civil attorney do the same thing to another woman.
FOX 61 reports that Dulos left several voicemails for civil lawyer Kent Mawhinney's wife on May 16, just days before his own wife disappeared. It was a supposed attempt to help Mawhinney's wife mend her marriage, but the woman's attorney says otherwise.
Mawhinney's wife said she felt uncomfortable with the messages and found it odd that Dulos had any interest in helping her with her failing marriage, as she barely knew him.
"Hi, ***. It's, uh, Fotis Dulos. Hope you're doing well. Uh, it's Sunday morning, mid-morning, and I'm just trying to touch base with you to see what the plan is so I can plan my uh afternoon, evening accordingly. OK. Call me back. Thank you so much. Bye-bye," one of the voicemails said.
Zenas Zelotes, the attorney for Kent Mawhinney's wife, said that the voicemails were the beginning of a ruse to get the woman into Dulos' home so he could kill her. Zelotes added that Dulos was Mawhinney's friend, but not someone his client had ever sparked a friendship with.
"This is not a close family friend, this is not a relative, this is not the type of person who you would expect to reach out and try to mend a marriage," Zelotes said.
Zelotes added that the woman did eventually meet up with Dulos, but not at his home. She met him at Max's Oyster Bar in West Hartford, and according to FOX News,  she described the meet-up as "bizarre and suspicious."
When the woman told Dulos that she would not be meeting with him again without lawyers present, Dulos' demeanor reportedly changed as he quickly paid the bill and left.
On May 20, Dulos reportedly called the woman again and announced that Mawhinney agreed to meet her with attorneys present. She declined, fearing that Dulos was trying to set her up, according to the Harford Courant.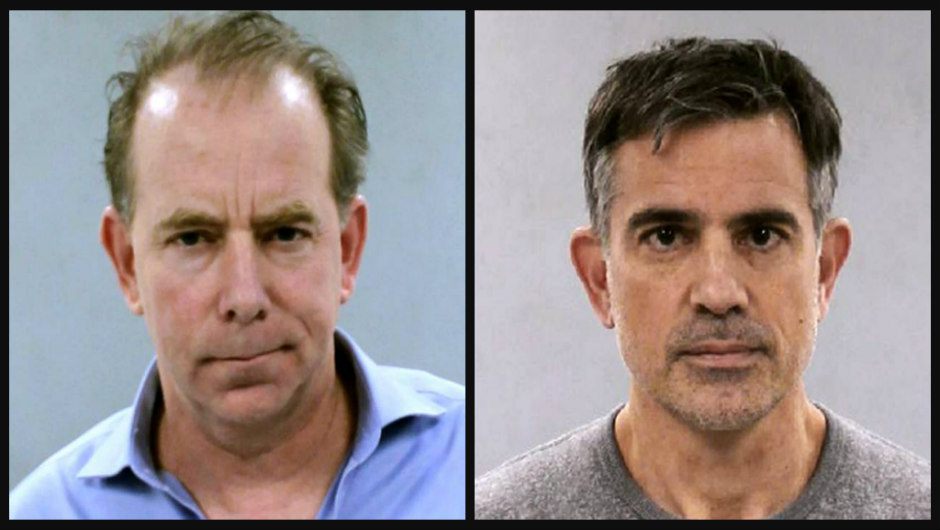 Dulos was never charged with anything associated with Mawhinney's wife. Mawhinney, however, allegedly had a motive. He was in the midst of a tumultuous divorce with his wife, who had taken a protective order out against him for sexual assault.
"She stated she felt she was being 'baited' and was uncomfortable with the fact that Dulos kept inviting her back to his residence," the arrest warrant stated.
"She stated that she believed Dulos was 'indebted' to Mawhinney and that she believed Dulos was working on behalf of Mawhinney to get rid of her. She stated that she believed that Mawhinney wanted her dead."
Jennifer Dulos: Disappearance and Presumed Death
As CrimeOnline previously reported, Dulos is facing one count of murder in connection with Jennifer's disappearance and assumed death. His girlfriend, Michele Troconis, is facing one count of conspiracy to commit murder in connection to the case.
Mawhinney, who was once Dulos' civil attorney, is also facing one count of conspiracy to commit murder in connection with the case.
A newly-released 35-page arrest warrant indicated that Dulos is accused of bounding Jennifer with zip ties to restrain her before killing her. Connecticut Chief Medical Examiner James R. Gill stated that Jennifer Dulos probably endured a "non-survivable" injury which likely included stabbing and blunt force trauma.
"It is reasonable that Jennifer Dulos was alive at the time the zip ties were attached to restrain her movements and to prevent her escape," the warrant read.
Arrest Warrant: Fotis Dulos by Leigh Egan on Scribd
Dulos, according to one of his attornies, still denies having anything to do with his wife's disappearance.
"We categorically deny that Mr. Dulos had any involvement in the disappearance of his wife, and we defy the state to prove that she is actually dead," Dulos' defense lawyer, Norm Pattis, said. "If this is all the state's got we wonder why it bothered."
Jennifer, a mother of five, was last seen at around 8 a.m. on May 24 while dropping her children off at the New Canaan Country School in the prominent New Canaan community in Connecticut.
Police later found her vehicle, a black 2017 Chevrolet Suburban, parked off of Lapham Road. A cleaning service arrived at her home at noon on May 24 but never saw Jennifer.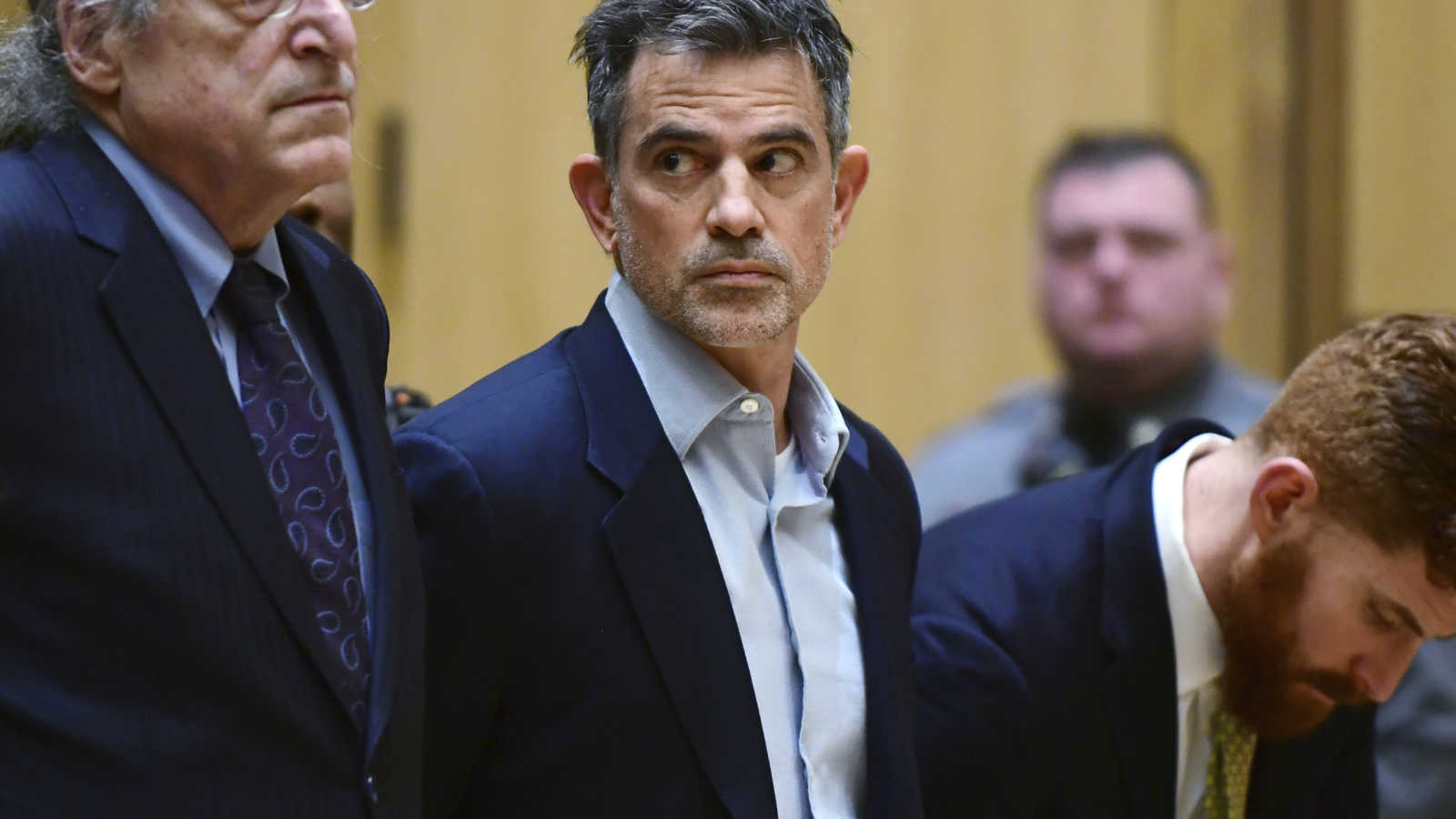 Jennifer also missed several appointments that day, including one at 11 a.m. and one at 1 p.m. Since she vanished, she has not used her cellphone or her credit cards.
Search dogs and search teams scoured through wooded areas by Jennifer's home, as well as a 300-acre park, bodies of water and a cornfield. Authorities also spent days searching at a large dump facility and scouring Fotis Dulos' property in Farmington.
Both Dulos and Troconis were previously arrested in June after authorities said the pair tampered with evidence in connection to Jennifer's disappearance. According to the initial arrest affidavit, investigators found, in part:
Bags of blood-stained clothing and sponges that Dulos allegedly dropped into trash cans at businesses in Connecticut
Stains of blood on Jennifer's garage floor
Blood spatter in numerous areas of Jennifer's home
Dulos' DNA mixed in with Jennifer's blood on her kitchen faucet
Obvious attempts to clean up the scene
Altered Connecticut license plates that belonged to Dulos
Security footage of Dulos driving his Ford pickup to various locations, dropping trash bags into different public trash receptacles
Security footage of Troconis "leaning out of the passenger seat of the Ford pickup and either placing something on the ground or picking up an item"
Blood DNA that matched to Jennifer inside Gummienny's truck
The pair bailed out of jail, but both were arrested again in September on additional tampering with evidence charges. The second arrests happened after Troconis reportedly turned on Dulos and admitted she lied about seeing him the morning Jennifer vanished.
Troconis told detectives that she did not know where Dulos on the morning of May 24, between 6:30 a.m. until 1:30 p.m, taking back her original claim that she was with him.
Authorities believe a "serious physical assault" happened to Jennifer, and the "the crime and the cleanup are believed to have occurred between 8:05 a.m. and 10:25 a.m." on May 24.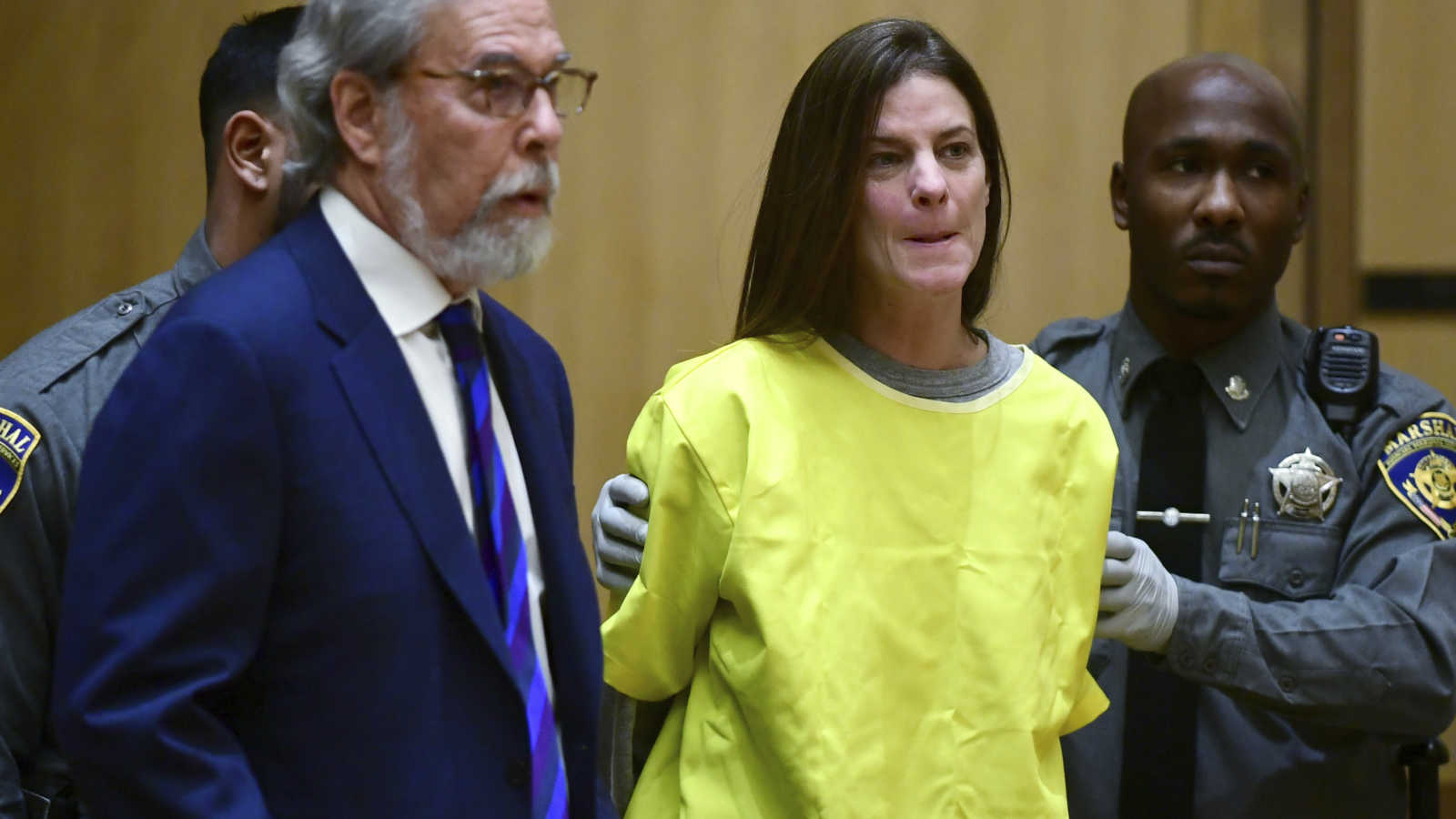 Trocinis also said that Dulos borrowed a truck from his friend, Pawel Gummienny, around the time Jennifer vanished, according to court documents. Troconis said Dulos later had the truck detailed and washed.
When detectives asked her why the truck was cleaned, Jennifer allegedly referenced to blood inside the vehicle.
"You showed me the picture of the blood in the door. It's because the body of Jennifer at some point was in there."
The arrest warrant stated Dulos later offered replacement rear truck seats to Gummienny. The owner of the truck reportedly told police that Dulos instructed him to get rid of the old seats "so they would not be found."
Gummienny claimed he held onto the old seats, in the event authorities asked for them.
Investigators obtained the old seats from Gummienny and performed a swab test on a "blood-like substance," which matched Jennifer's DNA. Further, investigators accused Dulos of "lying in wait" for Jennifer to come home on May 24, when security footage captured her walking into her home at around 8:30 a.m.
Investigators noted that Jennifer's SUV left her residence at some point on May 24, but they think Fotis Dulos was behind the wheel.
Mawhinney is accused of digging a makeshift grave at the Windsor Rod & Gun Club in East Granby, Connecticut, shortly before Jennifer vanished.
Authorities learned that Mawhinney, who was a founding member of the gun club, hadn't been involved with the club in over five years. However, a few months before Jennifer's disappearance, he told another club member he wanted to get involved again. He was allegedly given a "hidden key."
Investigators learned that Mawhinney's phone pinged near the gun club on both March 29 and May 31. Mawhinney was also in close contact with Fotis Dulos around the time Jennifer disappeared, although he denied it, according to the warrant.
The story continues. Check back for updates.
For the latest true crime and justice news, subscribe to the 'Crime Stories with Nancy Grace' podcast.
Join Nancy Grace for her new online video series designed to help you protect what you love most – your children.
[Feature Photo: Jennifer Dulos/Handout]