A convicted murder scheduled to die still maintains his innocence. His co-defendant, who once pinned everything on his friend, now insists the man is innocent.
According to the Tampa Bay Times, 73-year-old Tom Dailey was convicted of murdering 14-year-old Shelly Elizabeth Boggio in Pinellas County, Florida, in 1985. His co-defendant, Jack Pearcy, was also convicted of murdering the girl. While Pearcy was sentenced to life behind bars, Dailey was given death.
Pearcy is reportedly saying he acted alone, but Dailey's stay of execution has expired.
According to court documents, authorities found Shelly's lifeless body near Walsingham Road bridge in 1985, close to the Indian Rocks Beach bridge. She was found naked with over 30 cuts and gashes across her body.
Prior to her death, the girl told authorities about Pearcy, claiming that the man previously bought marijuana from her father and gave her a ride when she and her sister were hitchhiking.
How do you protect your children from predators? Join Nancy Grace and a team of world-class experts for the online course 'Justice Nation: Crime Stops Here.'
Shelly, a troubled teen who lived in poverty all her life, told authorities that Pearcy was with Dailey and another man on the day they gave her a ride in a white pickup truck. At the time, Dailey and Pearcey were roommates and both were known to drink and do drugs together.
Pearcy had a criminal history including a failed murder-for-hire plot and domestic violence. Dailey was known to brag about passing any lie detector test, but friends said he had another side to him, a nicer side that once helped someone from drowning. He also did several tours during the Vietnam war and wrote poetry to his daughter, the outlet reports.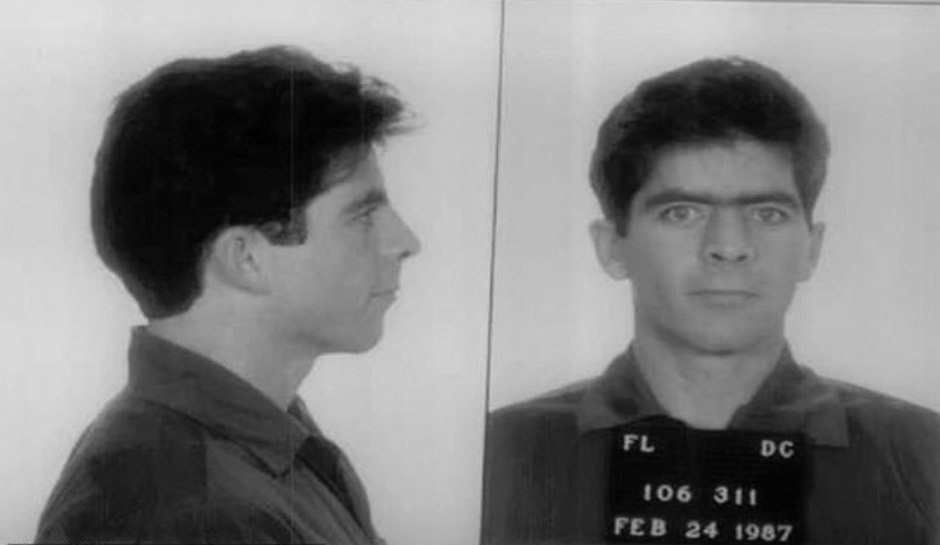 On the night Shelly vanished, Dailey and Pearcy, along with a man identified as Oza Swain took her and the other teen girls out drinking. When they were stopped from entering a bar because of the teens' ages, the men returned home with Shelly, where they ate burgers, smoke marijuana and drank.
Pearcy's pregnant girlfriend, Gayle Bailey, lived with him at the time. Apparently upset, said she would drive the girl home. When Bailey went to use the restroom, Pearcy and Shaw left with the girls.
At around 1:45 a.m., Shelly was spotted with a man at Hank's Seabreeze Bar in Treasure Island, who was asking for help after his truck got stuck in the sand.
Later, during court testimony, Shaw said he left early. Pearcy returned home later without Shelly. Pearcy then woke Dailey up. They left, but Dailey later returned home with wet pants.
The next morning, Pearcy claimed they needed to move to Miami immediately.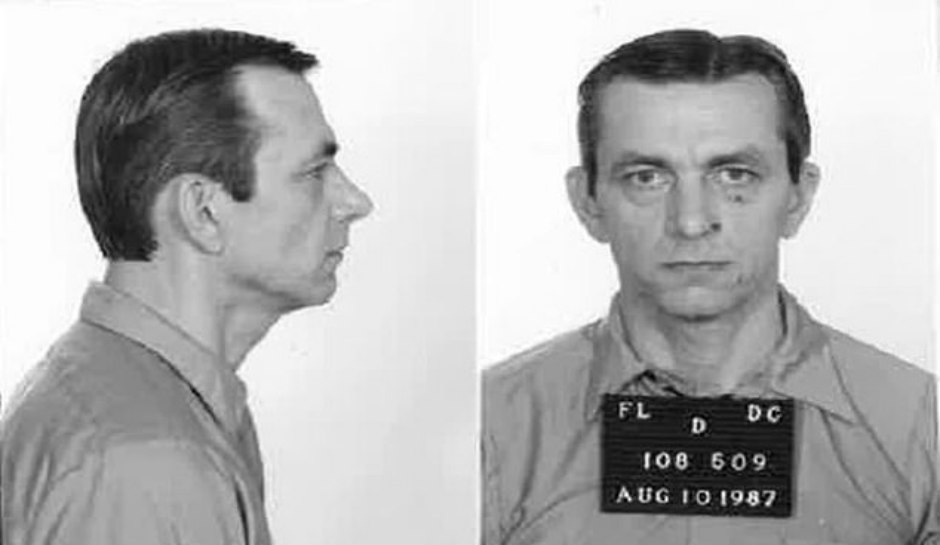 Around two weeks after authorities found Shelly deceased, Kansas police found Pearcy in Olathe. He was flown to Florida, where authorities were looking for him.
"I just want you to know that I got out of the car and tried to stop Jimmy D. from stabbing her, but when I saw it, I puked all over the place," Pearcy told detectives at the time.
Pearcy added that while he was out with Dailey and Shelly, he didn't realize there was trouble until he looked back and noticed Dailey stabbing the girl. Pearcy claimed he tried to pull a survival knife away from Dailey, but he "fell into some bushes."
Pearcy said after Dailey stabbed the girl numerous times, he took to into the water and drowned her.
Detectives were skeptical of Pearcy's story. A day later, Pearcy admitted he played a role in the killing. He claimed that he may have cut Shelly, but didn't remember stabbing her.
"I think I cut her, but I don't think I stabbed her … I'm blocking it out. I don't want to remember. I don't remember stabbing her in the head. I don't know how many times I might have cut her."
A month later, police found Dailey in California. The man refused to speak about the incident. However, he did later explain that his pants were wet from tossing around a Frisbee that same night, that he had to retrieve from water.
In 1986, Percy was found guilty and sentenced to life behind bars. In 1987, Pearcy refused to testify at Dailey's trial. Daily was found guilty and sentenced to death.
In 1993, Pearcy apparently changed his story. He requested that Dailey get a new trial, claiming that he implicated his friend to exonerate himself.
"It was just a self-serving statement to exonerate myself," he said at the time.
Pearcy later sent a letter to Shelly's sister. He explained that he acted alone and didn't realize what was happening until it was too late.
"I've beat my head on the wall because I was there & was so high on drugs and drinking that by the time I realized what was going on it was too late."
In 2007, Pearcy signed a sworn affidavit that stated he alone killed Shelly. Yet, months later, he responded to a letter from the Tampa Bay Times and said Dailey was really the one who killed Shelly.
He later changed his mind again and admitted Dailey had nothing to do with the murder.
Dailey, on the other hand, has always insisted that he never killed the girl, the outlet reports.
"I am innocent," Dailey told the state's parole commission in 2015. "Jack Pearcy killed that girl, but I have no way to prove that."
According to The New York Times, no physical evidence linked Dailey to the murder. Dailey later said that when he was awoken on the night of Shelly's death, Pearcy asked him to come to talk with him, and the pair drank beer and smoked water at a nearby causeway.
Pearcy later corroborated Dailey's version of events, adding in that they did indeed play Frisbee that night.
"I went in, got Jim up. I told him, 'Come on, let's go smoke a couple joints, drink a beer or something.' He ended up going out in the water while we was playing Frisbee. We drank beer, we smoked a couple of joints."
Florida's highest criminal court remains unconvinced. The trial court previously said that Dailey killed the girl so that she wouldn't tell on him for sexually assaulting her. Dailey is scheduled for execution on November 7.
Shelly's family told FOX 13 that they believe Dailey is guilty.  Shelly's sister, Kalli Boggio, told the outlet she planned to be there for his execution.
"I hope you get the worst punishment of your life when God decides where you are going to go. I hope you go to hell."
For the latest true crime and justice news, subscribe to the 'Crime Stories with Nancy Grace' podcast. Here is our latest episode. 
Join Nancy Grace for her new online video series designed to help you protect what you love most – your children.
[Feature Photo: Shelly Boggio and James Dailey/Police Handout]