Three of the four family members allegedly killed by physical therapist Anthony Todt were stabbed, according to a preliminary autopsy report, although the official cause of their deaths is still pending.
According to a newly-released arrest affidavit, authorities found Todt's wife, Megan, with a stab wound to her stomach. Their two sons, Alek, 13, and Tyler, 11, also had stab wounds on their abdomens.
The youngest child, 4-year-old Zoe, didn't have any obvious physical trauma, the report stated. The family dog, Breezy, was also found deceased,  but the report didn't indicate how the youngest child or the pup died.
As CrimeOnline previously reported, Todt allegedly admitted to killing his family members when authorities arrested him earlier this month at the family's rented home in Celebration, Florida.
How do you protect your children from predators? Join Nancy Grace and a team of world-class experts for the online course 'Justice Nation: Crime Stops Here.'
On January 13, authorities arrived at Todt's house with federal agents on suspicion of insurance fraud. According to the affidavit, they entered the home at gunpoint. They had been to the house several times in the past but no one would answer the door.
Todt claimed his wife was upstairs sleeping, but police said that once they searched the home, they found the entire family, including the dog, in an upstairs bedroom. All four had been dead for weeks, according to the affidavit, and decomposition had set in.
"We then entered the residence and observed Anthony standing at the top of the staircase attempting to walk down. Upon entering the residence, I could smell a foul odor that suspected was something or someone deceased," a report made by a deputy at the scene read.
"I then went upstairs and observed a bedroom door to the right that was open. I could see inside the bedroom that a person was laying on the bed covered with blankets. I pushed the door open further and observed two persons laying on mattresses on the floor covered up."
Authorities found the boys on the mattress but initially couldn't find Zoe. They eventually spotted the little girl covered in a blanket by her mother's feet.
Anthony Todt Arrest Affidavit by Leigh Egan on Scribd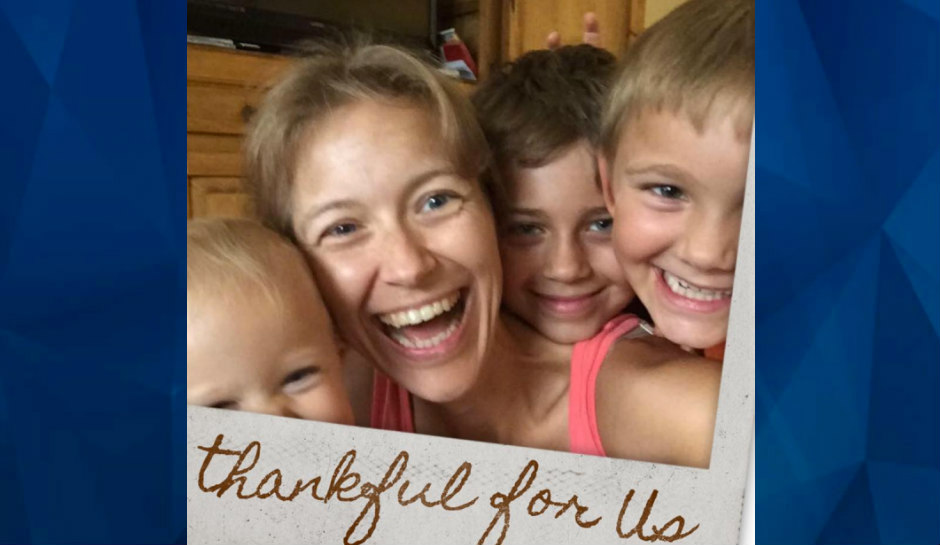 Police arrested Todt at gunpoint and took him away in cuffs. Local reports indicated that Todt emanated a "strong odor" as officers led him from the home.
Authorities previously sealed the Todt's arrest affidavit but a judge ordered it unsealed after two local Florida media outlets filed a motion requesting that the Ninth Judicial Circuit Court unseal it.
"The order was entered without notice to the news media or an opportunity to be heard on the issue of closure," the motion read, according to The Day.
Although a hearing for the motion had been scheduled for Friday, Osceola Circuit Judge Wayne Wooten made the decision to unseal it Thursday, noting that none of the parties objected.
During a brief court appearance last week, Ninth Judicial Circuit Judge Margaret Schreiber denied bond for Todt before an officer immediately walked him back to a metal cage toward the back of the room, which separated him from other inmates in court that day.
The outlets that filed to unseal the affidavit wrote that Todt's initial appearance information had been "heavily redacted."
Although the motive for the murders remains unclear, authorities said Todt was heavily indebted to numerous loan companies that helped fund his physical therapy business.
According to a 36-page affidavit filed in federal court and obtained by CrimeOnline, Todt, who owned Family Physical Therapy in Connecticut, billed insurance companies for extra services that never happened and for appointments that never took place.
Anthony Todt Federal Invest… by Leigh Egan on Scribd
Numerous parents of children who were patients at Family Physical Therapy confirmed that their insurance companies were billed for therapy sessions their children never attended.
Todt owed over $100,000 to investors after taking out loans from 20 different commercial lenders to fund his business. He's accused of defrauding the government's Medicare and Medicaid programs, as well as private insurance companies, such as Anthem Blue Cross Blue Shield, to pay off his debts.
Todt remains behind bars without bail. Friday's hearing will be held at the Osceola Courthouse at 1:15 p.m.
Check back for updates.
For the latest true crime and justice news, subscribe to the 'Crime Stories with Nancy Grace' podcast.
Join Nancy Grace for her new online video series designed to help you protect what you love most – your children.
[Feature Photo: Todt Family/Facebook]