A Colorado woman charged with murder and related offenses was given bail this week. She's accused of killing a little girl who she claimed was dying from a rare disease.
According to the Denver Post, Kelly Renee Turner, who also goes by Kelly Gant, was granted a $250,000 bond on Tuesday by 18th Judicial District Judge Patricia Herron.
Turner is currently charged with numerous felonies, including first-degree murder, child abuse, theft, fraud,  forgery, and trying to influence a public servant. Prosecutors pushed for a $4 million bond, while her defense argued that a $10,000 was more suitable. Herron had the final ruling after taking into account Turner's risk to the public and the risk of fleeing.
How do you protect your children from predators? Join Nancy Grace and a team of world-class experts for the online course 'Justice Nation: Crime Stops Here'.
"It's ludicrous," Turner's former friend, Ruby King, said. "She is a danger to society."
As of Friday, online inmate records indicate that Turner is still in custody at the Douglas County jail.
As CrimeOnline previously reported, Turner said that her youngest daughter, Olivia, was diagnosed with neurogastrointestinal encephalomyopathy. According to the National Institutes of Health, the rare disease attacks body parts, particularly the nervous system and digestive system.
Turner also claimed Olivia was autistic and had seizures, a tumor, a misshapen head, a brain malformation, and developmental delays, according to an arrest affidavit.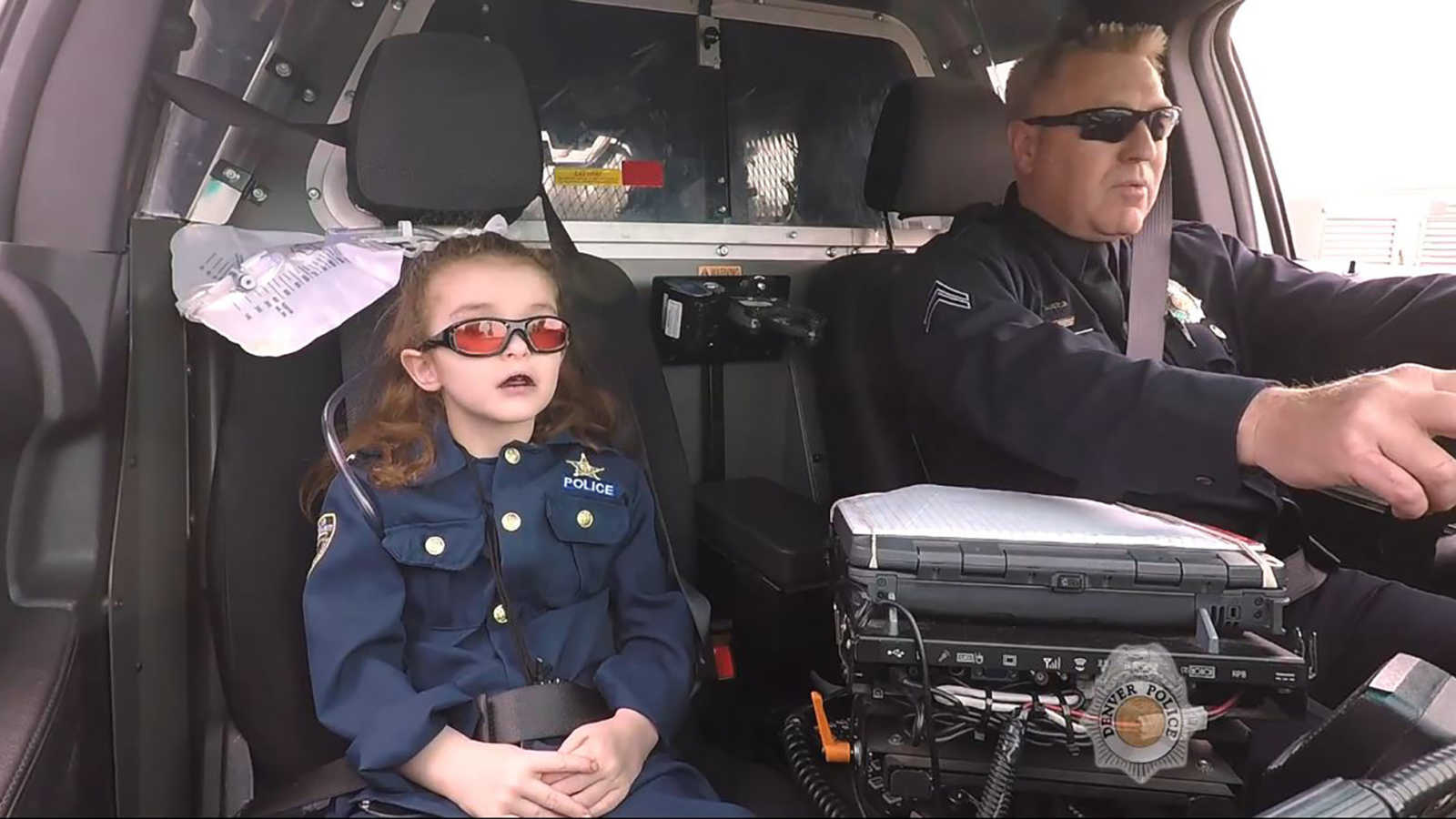 After reaching the attention of national media, Olivia rode in a police car, fed sharks, and got to play a "fireman" while shooting water at a fire, according to 9News. The little girl gained media attention as she checked off her "bucket list" while battling a supposed terminal illness.
Prosecutors, however, said that behind the scenes, Turner was lying and devising an ominous plan to kill Olivia.
Fraud and Theft
The alleged plan began in 2011 when Turner reportedly starting blogging about Olivia's alleged medical conditions on her personal blog. Turner wrote that Olivia had a brain malformation that caused seizures. As the months and years passed, Turner expanded her writing to social media. Each time, she wrote that Olivia's conditions had worsened.
In 2015, Turner created a GoFundMe account and raised over $22,000. She said the money would be used "financially, spiritually, and emotionally" for her family.
King told the Denver Post that she was one of the people that helped Turner raise money for Olivia. King, who said she knew the family well, added that each time she saw Olivia at church, she appeared normal and healthy.
"She was normal, running around playing at church, in the nursery she was normal. There was nothing wrong with Olivia."
In 2017, the Make-A-Wish Foundation and a dialysis company, DaVita Inc., helped Olivia battle Disney villains after dressing her up as the Bat Princess, as part of the little girl's bucket list.
Turner is also accused of defrauding Medicaid of over $500,000 and making up claims that her oldest daughter had cancer. She's accused of defrauding Make-A-Wish Foundation of over $11,000 after making false claims about Olivia's illness.
Olivia Dies from Nutrition Deficiency
On August 20, 2017, 7-year-old Olivia passed away, supposedly from intestinal issues, but authorities say that Turner is responsible for the little girl's death.
Olivia was never ill, police said, and she died because her own mother withdrew food and medical care from the little girl after sending her to hospice care with strict orders to not resuscitate.
Turner landed on the radar of detectives after several doctors at the Children's Hospital Colorado reported that they didn't think Olivia had the illnesses that her mother kept insisting on.
In 2017, Olivia was admitted to the hospital because she was nutrient deficient. Her sole source of nutrition came from a feeding tube.
Doctors told Turner that her little girl could not survive on IV nutrition. Turner was given the option of taking Olivia home or to hospice care, the indictment against Turner read.
Olivia Gant Case/ Turner Ke… by Leigh Egan on Scribd
Turner decided to withdraw all medical assistance and nutrition from her daughter, according to authorities.
One of Olivia's doctors, Dr. Robert Kramer, told detectives he was stunned to learn that Turner withdrew nutrition and medical assistance from the little girl since Olivia was not a terminal patient.
"Dr. Kramer said that (Olivia) was not a terminal patient and was 'shocked' when he heard that Turner withdrew all medical care and (Olivia) passed away," the affidavit read.
Dr. Kristen Park reportedly said Olivia showed no signs of having seizures. The doctor told investigators that she advised Turner several times to stop giving Olivia an anti-seizure medication that came with severe side effects.
Doctors' suspicions heightened when Gant allegedly brought her older daughter in for a checkup in 2018 and claimed the girl had "bone pain." After the oldest daughter, 11 at the time, was removed from Gant's care, she said she stopped having pain.
Olivia's body was exhumed in 2018. An autopsy performed by a forensic pathologist found no physical evidence of the illnesses and conditions that Turner claimed her daughter had. Olivia's death is now listed as undetermined. Her official cause of death is pending.
If convicted of first-degree murder, Turner faces life in prison without the possibility of parole. Her next court date is scheduled for February 28.
Check back for updates.
Join Nancy Grace for her new online video series designed to help you protect what you love most – your children.
[Feature Photo: Olivia Gant/GoFundMe]