A Connecticut woman charged in connection with the death of missing mother Jennifer Dulos says that a grocery store robot named Marty will provide her with an alibi.
Michelle Troconis, the girlfriend of Fotis Dulos, has been charged with conspiracy to commit murder, according to court documents. Fotis Dulos, the estranged husband of Jennifer Dulos, is facing murder and kidnapping charges. Both Troconis and Dulos have pleaded not guilty.
Troconis apparently told investigators she could provide an alibi for herself during the time Jennifer disappeared via Marty, a grocery store robot at the Stop & Shop in Simsbury, Connecticut.
How do you protect your children from predators? Join Nancy Grace and a team of world-class experts for the online course 'Justice Nation: Crime Stops Here'.
"She left Jefferson Crossing on 05/24/19 at approximately 9:10AM and dropped off an item to a friend -thereby providing herself with an in-person alibi- before traveling north to the Simsbury Stop & Shop where she took photographs of herself and a store robot, providing a secondary alibi," court documents read.
"Without prompting, Troconis provided a description of the clothing she was wearing at the Simsbury Stop & Shop to help investigators identify her on store surveillance."
Representatives for Stop and Shop couldn't confirm whether the robot's surveillance records would be subpoenaed, according to Business Insider. They also couldn't confirm if Marty or the store could give Troconis an alibi.
Troconis Admits She Lied
Before she provided authorities with the robot alibi story, Troconis told investigators a different version of her whereabouts during the morning Jennifer vanished.
As CrimeOnline previously reported, Troconis initially gave Dulos an alibi. During her first arrest for tampering with evidence in the case, Troconis said that she was with Fotis Dulos on the morning his wife disappeared on May 4.
Troconis later told detectives that she did not know where Dulos on the morning of May 24, between 6:30 a.m. until 1:30 p.m, taking back her original claim that she was with him.
Troconis claimed that she didn't see Dulos until the afternoon of May 24. She told investigators that she saw Dulos cleaning a truck that afternoon; a truck he borrowed from an employee at his real estate development company, Fore Group.
"Troconis grudgingly admitted that portions of the Alibi Scripts were factually inaccurate and that she had, nonetheless, provided these falsehoods to police as facts."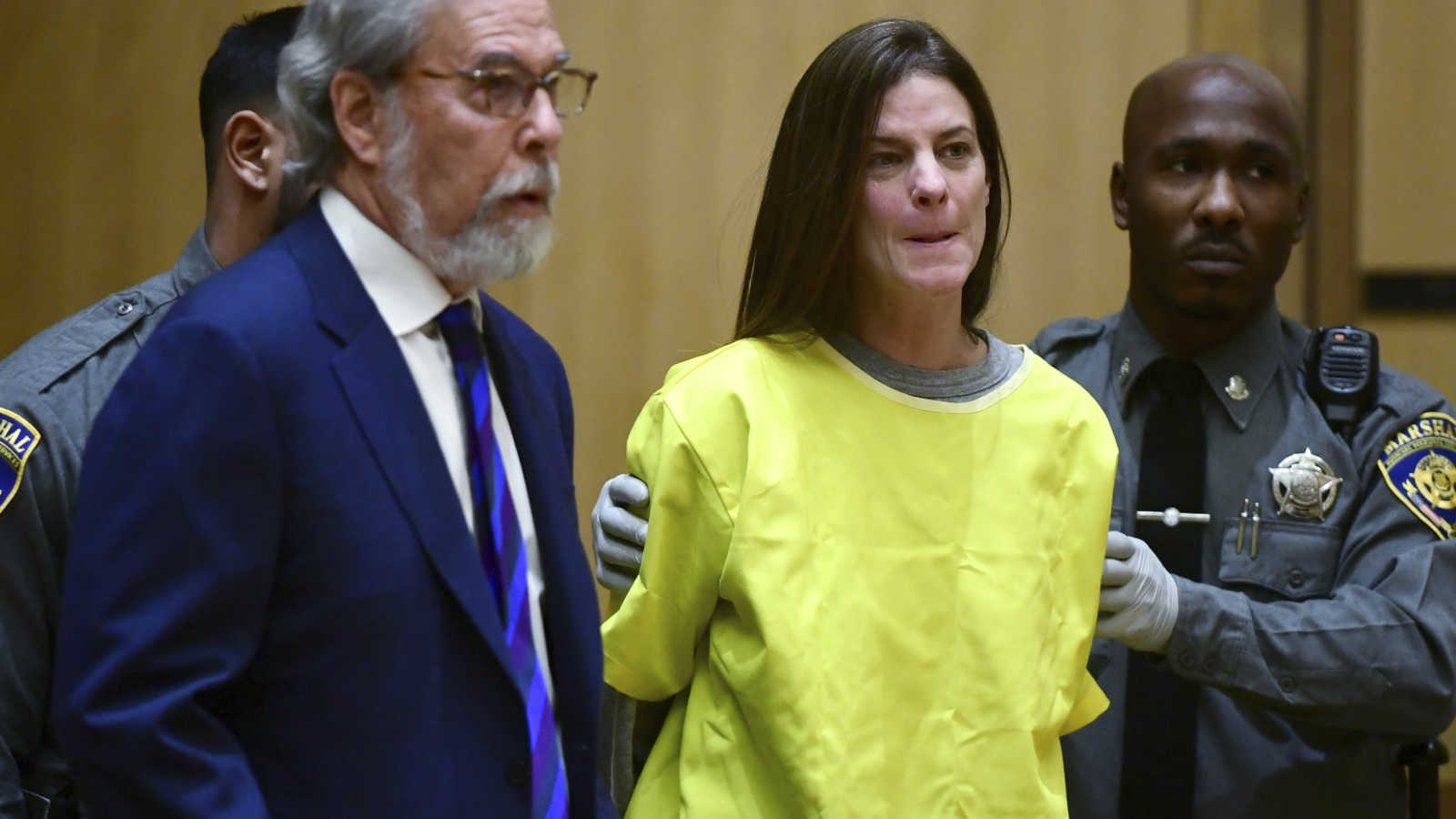 Five days later, Troconis allegedly followed Dulos to a car wash where he had the employee's truck detailed and cleaned.
When detectives asked her why the truck was cleaned, Jennifer allegedly referenced to blood inside the vehicle.
"You showed me the picture of the blood in the door. It's because the body of Jennifer at some point was in there."
The arrest warrant stated Dulos later offered replacement rear truck seats to the employee. The truck owner told police that Dulos instructed him to get rid of the old seats "so they would not be found."
Michelle Troconis Arrest Af… by Leigh Egan on Scribd
According to Dulos' arrest warrant, the truck owner also told police he regularly left his vehicle at Dulos' home while he used a company truck to work at one of the company's locations.
Dulos allegedly urged the man to swap out the seats in his truck, and he did so, fearing he would lose his job. Cell phone records proved that the truck owner was not in the locations it was spotted on May 24.
Where is Jennifer?
Jennifer was last seen at around 8 a.m. on May 24 while dropping her children off at the New Canaan Country School in the prominent New Canaan community in Connecticut.
Police later found her vehicle, a black 2017 Chevrolet Suburban, parked off of Lapham Road. Jennifer was nowhere to be found. A cleaning service arrived at her home at noon on May 24 but never saw Jennifer.
Jennifer also missed several appointments that day, including one at 11 a.m. and one at 1 p.m. Since she vanished, she has not used her cellphone or her credit cards.
Search dogs and search teams scoured through wooded areas by Jennifer's home, as well as a 300-acre park, bodies of water and a cornfield. Authorities also spent days searching at a large dump facility and scouring Fotis Dulos' property in Farmington.
Both Dulos and Troconis were arrested in June after authorities said the pair tampered with evidence in connection to Jennifer's disappearance. According to the arrest affidavit, investigators found, in part:
Bags of blood-stained clothing and sponges that Dulos allegedly dropped into trash cans at businesses in Connecticut
Stains of blood on Jennifer's garage floor
Blood spatter in numerous areas of Jennifer's home
Dulos' DNA mixed in with Jennifer's blood on her kitchen faucet
Obvious attempts to clean up the scene
Altered Connecticut license plates that belonged to Dulos
Security footage of Dulos driving his Ford pickup to various locations, dropping trash bags into different public trash receptacles
Security footage of Troconis "leaning out of the passenger seat of the Ford pickup and either placing something on the ground or picking up an item"
Blood DNA that matched to Jennifer inside Gummienny's truck
Investigators accused Dulos of "lying in wait" for Jennifer to come home on May 24, when security footage captured her walking into her home at around 8:30 a.m. Authorities noted that Jennifer's SUV left her residence at some point on May 24, but they think Fotis Dulos was behind the wheel.
The story continues. Check back for updates.
For the latest true crime and justice news, subscribe to the 'Crime Stories with Nancy Grace' podcast.
Join Nancy Grace for her new online video series designed to help you protect what you love most – your children.
[Feature Photo: Jennifer Dulos/Handout]