More than a month after slain Texas mother Heidi Broussard disappeared, her supposed close friend, Megan Fieramusca, has been charged with capital murder.
According to a statement released by the Travis County District Attorney's office, a Travis County grand jury indicted Fieramusca, 34, on capital murder charges on Tuesday. Fieramusca had previously been arrested for kidnapping and tampering with a corpse.
Heidi's cause of death was listed as asphyxiation. Prosecutors allege that Fieramusca "intentionally cause(d) the death of Heidi Broussard by ligature strangulation, and by asphyxiating Heidi Broussard with a leash."
Fieramusca's attorney, Brian Erskine, released a statement shortly after the indictment, indicating that the state didn't give him the evidence yet, that led to the murder indictment.
"Exculpatory and mitigating evidence has a shelf-life, and too many individuals in our criminal justice system have been delayed or denied this information," the statement said. "We cannot act to fairly and vigorously represent our Client when we start defending her with our hands tied and eyes blindfolded."
How do you protect your children from predators? Join Nancy Grace and a team of world-class experts for the online course 'Justice Nation: Crime Stops Here.'
An affidavit released earlier this month, however, shed light on what may have happened to Broussard.
Court documents obtained by CrimeOnline indicate that Fieramusca said that she, too, was pregnant during the same time Broussard announced her pregnancy in 2019.
It was all a ruse according to Austin police, who allege that Fieramusca was never pregnant.
According to the affidavit, Fieramusca started acting "suspiciously" shortly after baby Margot's birth in November. Fieramusca, who had known Broussard since they were children, was at St. David's South Austin Hospital for Margo's birth, allegedly exhibiting odd behavior.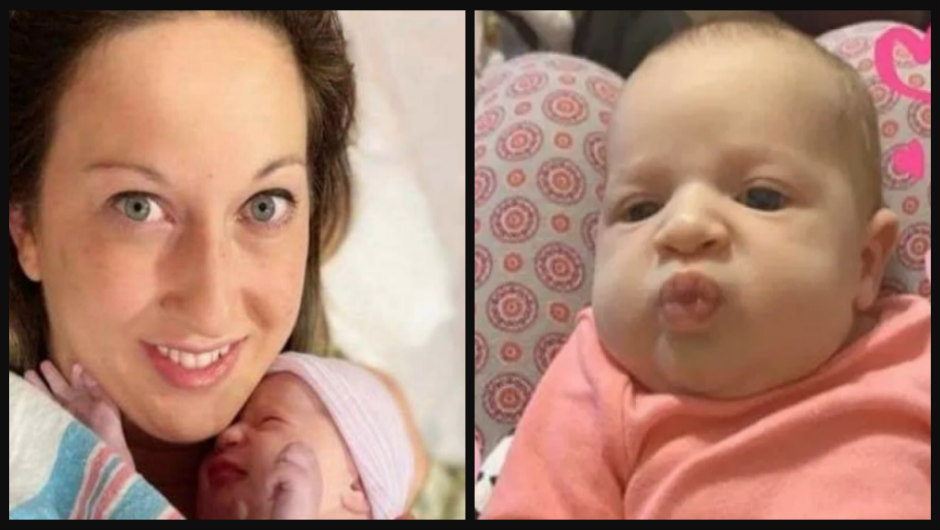 The baby's grandfather told police the Fieramusca interrupted him while he was being introduced to Margot. Fieramusca apparently wanted to be the first one to hold the newborn.
"Shane Carey's father was surprised by the actions of Magen Fieramusca and that his first introduction and time with his grandchild was interrupted by a friend of Heidi's," police said in the affidavit.
Fieramusca, who stayed at Broussard's apartment when Margo was born, had a key to Broussard's Austin residence that she shared with her fiance, Shane Carey. According to Carey, Fieramusca promised to leave the apartment key on a counter, yet she never did.
Magen Fieramusca Arrest Aff… by Leigh Egan on Scribd
Broussard and her baby, Margo, disappeared from their Austin home on December 12. Travis County authorities said that Fieramusca abducted both Broussard and Margo.
A neighbor who lived at the same Austin apartment complex as Broussard told police that she saw two women talking outside around the time Broussard disappeared, on December 12. The neighbor said one of the women had a baby in her arms.
She witnessed the woman with an infant walking toward a parked car, where she greeted another woman. Both women and the infant then got into the car. The car then drove away.
On December 19, authorities showed the neighbor a lineup photo of Fieramusca. The neighbor said that she was "60% to 70%" sure that the photo matched the woman she saw in the parking lot.
Further, authorities found video evidence that placed Fieramusca's car near Broussard's home on the day Broussard vanished, according to the affidavit.
Data obtained from T-Mobile by investigators showed that Fieramusca's phone was in Austin on December 12, near Carey and Broussard's apartment complex.
Law enforcement determined that Fieramusca lived in Houston, and while surveying her home, they noticed that Fieramusca parked her car in the backyard. It appeared as if Fieramusca was trying to hide her vehicle, according to investigators.
Fieramusca also carried out questionable internet searches on December 12, the affidavit states, including searches for "reasons for Amber Alert" and "Amber alert issued Austin." From November 11 to December 18, someone under Fieramusca's account name used an electronic device to search for "Heidi Broussard" over 160 times.
On December 14, someone using the same device searched for "bodies found in Austin Texas."
Investigators said they spoke to a man, Christopher Green, who lived in the Houston residence with Fieramusca. Green said the suspect was his ex-girlfriend, but they still lived together.
Green, according to the affidavit, told investigators that Fieramusca said she was pregnant his child, but he admitted that he never saw her bare stomach during the months she was supposedly pregnant.
Fieramusca allegedly told Green that she gave birth to a girl while he was out of town working.
When Texas Ranger Gary Phillips spoke to Fieramusca on December 19, she claimed that she had given birth in The Woodlands at a birthing center. She allegedly claimed she couldn't remember the exact name of the birthing center.
As CrimeOnline previously reported, authorities found baby Margo alive and well inside the Houston residence, sitting in a baby swing.
Fieramusca allegedly insisted that the baby was hers. Hospital records, however, reportedly confirmed Margo's identity, according to her grandfather, Ty Carey. Margo is now back with her father, Shane Carey.
Investigators alleged that Fieramusca kidnapped Broussard's infant, Margo, then attempted to pass her off as her own. When police showed a man living with Fieramusca a photo of Margot, the man allegedly claimed that the baby was at his home.
"That's the baby at my house," the man said.
While at the residence, Phillips noticed the "unmistakable odor of decomposing flesh." Authorities obtained a warrant to search the property. They found Broussard's body stuffed into the trunk of Fieramusca's Nissan Versa, the affidavit read.
"Magen Fieramusca abducted Heidi Broussard by restraining her and preventing her liberation by holding her in a place where she was not likely to be found; specifically inside a black duffel bag in the trunk of a parked vehicle."
Meanwhile, Broussard's mother, Tammy Broussard, said she's hurt and mad that her daughter's close friend was the alleged mastermind behind Heidi's disappearance and death.
"This never should've happened to my daughter, never. Heidi was the most friendliest person you'd ever meet in your life."
Fieramusca remains behind bars in Travis County on a $1 million bond for murder and a $100,000 bond for kidnapping. She could possibly face death if convicted, although prosecutors have not yet said whether they'll seek the death penalty.
Check back for updates.
For the latest true crime and justice news, subscribe to the 'Crime Stories with Nancy Grace' podcast. 
Join Nancy Grace for her new online video series designed to help you protect what you love most – your children.
[Feature Photo: Megan Fieramusca/Police Handout & Heidi Broussard & Margo/Handout]