Alleged 'bestie killer' Megan Fieramusca is behind bars in Travis County, Texas, after police say she killed close friend, Heidi Broussard, before stealing her baby.
Fieramusca is now facing a capital murder charge after she allegedly abducted Broussard and her newborn, Margo, from their Austin apartment complex on December 12. Fieramusca will possibly face death if convicted, although prosecutors have not yet clarified if they plan to seek the death penalty.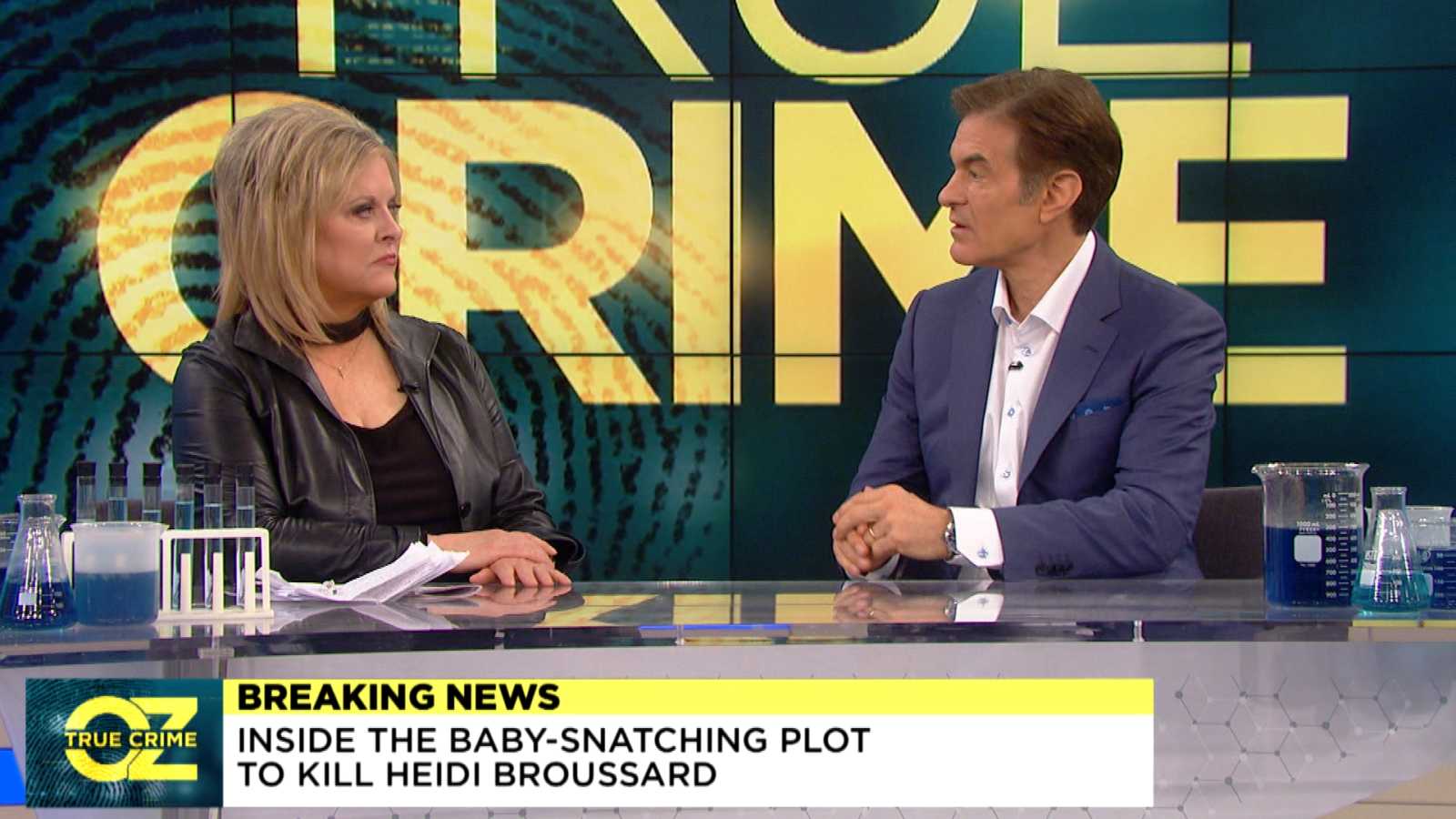 On Thursday's episode of the "Oz" show, Dr. Oz asks Nancy Grace about justice in connection with the case.
Dr. Oz: "So a man has lost his fiancée, the mother of his child. He's got two little kids now. What does justice look like?"
Nancy Grace: "For me?"
Dr. Oz: "For you."
Nancy Grace: "It looks like the death penalty. This has got to be premeditated because she started faking her pregnancy all the way through all those months, and then suddenly, it's due day. Where's she going to get a baby? Steal Heidi Broussard's. So, if we're going to have the death penalty, and this is Texas, they don't play. This is the case." 
Heidi's cause of death was listed as asphyxiation. Prosecutors allege that Fieramusca "intentionally cause(d) the death of Heidi Broussard by ligature strangulation, and by asphyxiating Heidi Broussard with a leash."
Along with Nancy Grace, Broussard's friends, Rebekah Guillory and Rachel Powell weigh on and provide inside details on the case.
Watch the full episode of "OZ" on January 30. Check local listings for air times.
Join Nancy Grace for her new online video series designed to help you protect what you love most – your children.
[Feature Photo: Megan Fieramusca/Police Handout & Heidi Broussard & Margo/Handout]