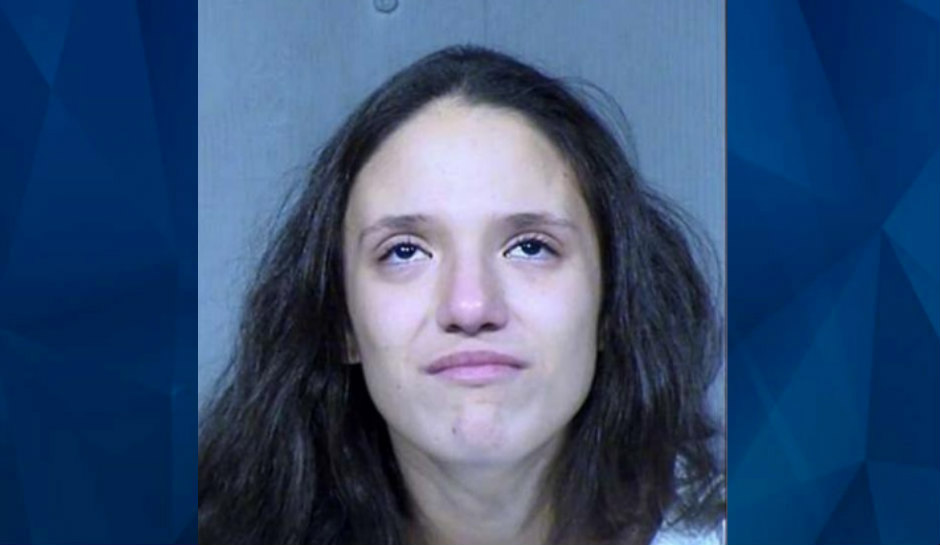 An Arizona woman who previously admitted to killing her children has apparently changed her mind. She pleaded not guilty during a court appearance in Phoenix on Tuesday.
As CrimeOnline previously reported, 22-year-old Rachel Henry is behind bars on felony murder charges after she allegedly killed her three children at a home near 24th Street and Vineyard in Phoenix on January 20.
Authorities arrived at the home after a call about "unknown trouble," and found the victims unresponsive in the living room. First responders attempted life-saving measures on the children without luck. They were pronounced dead at the scene.
How do you protect your children from predators? Join Nancy Grace and a team of world-class experts for the online course 'Justice Nation: Crime Stops Here'.
The three victims, all under the age of four, have been identified as Zane Ezri Henry, 3, Mireya Henry, 1, and Catalaya Kyeana Rios, 7 months.
When Henry initially confessed to killing her children, according to authorities, she described the incident in detail. However, during her court appearance, a not guilty plea was entered on her behalf, according to NBC News.
According to court documents, Henry previously admitted that she first killed Mireya, while Zane, who was watching his little sister kick and flail about, tried to protect her.
"Rachel stated that the one year old female kicked as she did so while the three year old male yelled no at her in an attempt to get her to stop. Rachel knew she had killed the one year old female when she stopped kicking Rachel," court documents read.
"The three year old male attempted to help the one year old female by punching Rachel to no avail."
The suspect said she went to kill the 3-year-old next, court documents state, but she waited until a family member stopped playing with him. She then took him to a bedroom and pretended to change his underpants.
Henry straddled Zane with her legs and pinched his nose and mouth, prosecutors allege. She told police that the boy struggled and tried to hit and kick her. As the little boy clawed at his mother's chest while desperately trying to breathe, Henry sang to him, according to court documents.
The suspect then fed the 7-month-old girl until she fell asleep, then sang to the baby while placing her hand over the infant's nose and mouth.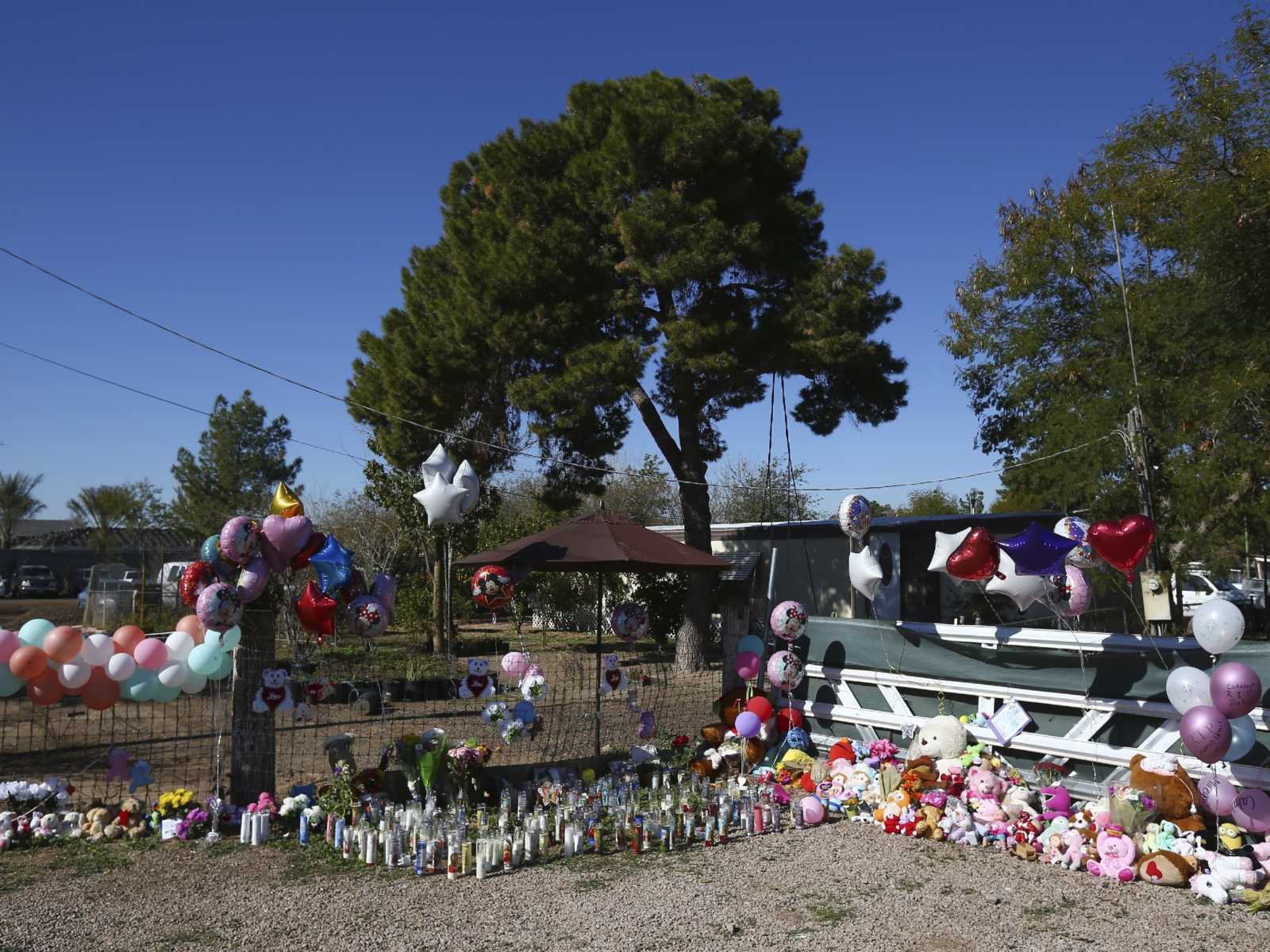 Once the baby stopped moving, Henry placed all three children in the living room in a napping position.
Henry lost her mother in 2018 and according to family, turned to drugs to cope, specifically methamphetamine. After her mother's death, the family moved from Oklahoma to Arizona, where she spent most of her days inside the home with three children.
Henry told a judge during a bond hearing that she didn't work and had no money.
Prior to moving to Arizona, social services took the children away from Henry temporarily due to drug addiction by both her and her fiance.
The Oklahoma Department of Human Services confirmed with AZ Central that at the time of their deaths, the children were no longer under supervision by the agency.
"At the time of their deaths, the children of Rachel Henry were not in the custody of the Oklahoma Department of Human Services. OKDHS has been contacted by Arizona law enforcement and is cooperating fully with their efforts. Since DHS is unable to conduct an investigation into the deaths of these children, Oklahoma state law prohibits the dissemination of any information related to this matter."
Shortly after their deaths, the children's father, Pedro Rios, told NBC 12 that Henry was acting strange when he walked in from work at around 2 p.m. on the day in question.
"It was like I caught her in the act of doing something," Rios said. "She just had this look like, 'Oh sh**, I'm busted."
Rios, who was with Henry for seven years, said he didn't think anything of her behavior at the time because he would have never thought she was intent on killing the children.
"I didn't think anything of it. Every day, they take a nap. What type of person in their right mind would think different?"
Rios said after he discovered the children and first responders arrived, Henry asked him if he wanted to later "watch TV and cuddle," as if nothing had happened.
"I'm not perfect. I've done drugs most of my life, and I never got to the point where I wanted to kill anybody," Rios explained. "I might be a lot of things, but I never ever – never in my life would I hurt my kids."
Henry previously told investigators that Rios and the children's great-aunt sat in another room while she secretly killed the children, according to police.
The story continues to develop. Check back for updates.
For the latest true crime and justice news, subscribe to the 'Crime Stories with Nancy Grace' podcast. Here is a related episode. 
Join Nancy Grace for her new online video series designed to help you protect what you love most – your children.
[Feature Photo: Zane, Mireya, & Catalaya/Handout]