Michelle Troconis, accused of conspiracy to commit murder in connection with the presumed death of missing Connecticut mother, Jennifer Dulos, has apparently broken a few of her bond requirements, according to prosecutors.
Troconis appeared at the Stamford Superior Court on Friday with attorney Jon Schoenhorn, in an attempt to lift restrictions placed on her after she bonded out of jail in January, Patch reports. She also pleaded not guilty to the conspiracy charge and elected to have a jury trial.
Troconis has been arrested three times in connection with Jennifer's May 24 disappearance. Two previous arrests were for two counts of tampering with evidence. The most previous charge requires her to remain on strict house arrest while awaiting trial.
Troconis' former boyfriend, Fotis Dulos, was the primary suspect in Jennifer's presumed death and disappearance. Earlier this month, while out on bond facing murder charges, he took his own life inside a Farmington home.
How do you protect your children from predators? Join Nancy Grace and a team of world-class experts for the online course 'Justice Nation: Crime Stops Here'.
Part of the stipulations of Troconis' bond was to hand over all of her passports. In addition, she was to have no contact with Fotis Dulos. In court on Friday, Chief State's Attorney Richard Colangelo said that Troconis had used a third party to stay in contact with Dulos prior to his death. She also allegedly held onto an expired Venezuelan passport.
"We know nothing about any third-party contact," Schoenhorn argued.
The presiding judge ordered Troconis to hand over the expired passport.
Schoenhorn said his client's bond restrictions were hindering her fabric swatch work, which requires her to visit clients in their home or at their business. The judge ruled that Troconis could leave her home only for work purposes, religious purposes, and court appearances.
"But no side trips," the judge warned.
Schoenhorn also argued that since there has been "zero evidence" of any drug issues, Troconis should not be required to submit to routine drug testing.
The judge agreed.
In a strange turn of events, Troconis communicated through a Spanish-speaking interpreter while at the court. She has spoken English in previous court dates and previously to investigators, although English is not her first language.
Schoenhorn, according to the Stamford Advocate, said that Troconis may have previously made contradictory statements to investigators due to a possible language barrier. The attorney will likely challenge the statements made by Troconis at some point.
"English is not her first language," Schoenhorn said. "We're going to look at whether there might be some language comprehension issues."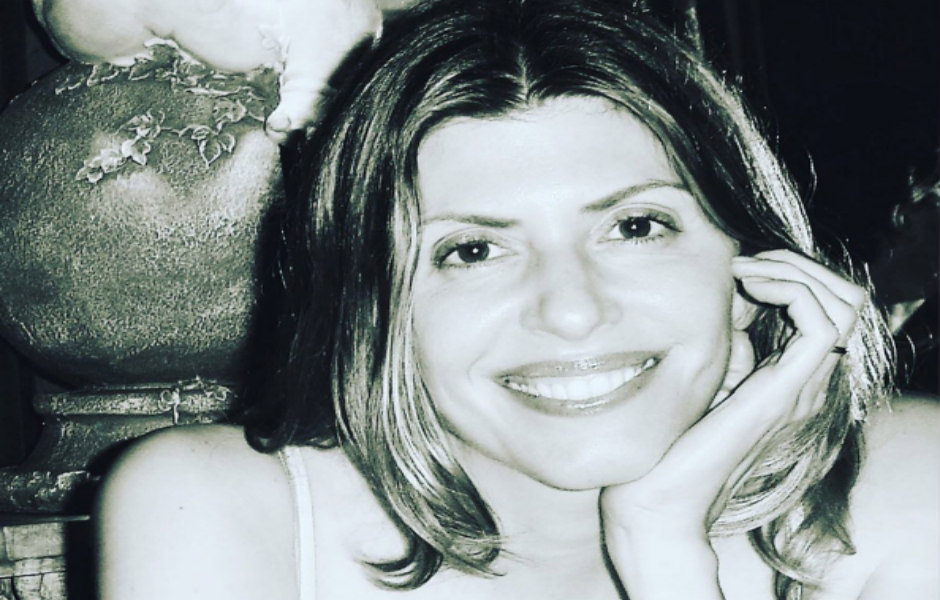 Where is Jennifer Dulos?
As CrimeOnline previously reported, Jennifer Dulos was last seen at around 8 a.m. on May 24, 2019, while dropping her children off at the New Canaan Country School in the prominent New Canaan community in Connecticut.
Police later found her vehicle, a black 2017 Chevrolet Suburban, parked off of Lapham Road. Jennifer was nowhere to be found. A cleaning service arrived at her home at noon on May 24 but never saw Jennifer.
Jennifer also missed several appointments that day, including one at 11 a.m. and one at 1 p.m. Since she vanished, she has not used her cellphone or her credit cards.
Search dogs and search teams scoured through wooded areas by Jennifer's home, as well as a 300-acre park, bodies of water and a cornfield. Authorities also spent days searching at a large dump facility and scouring Fotis Dulos' property in Farmington.
Both Dulos and Troconis were first arrested in June after authorities said the pair tampered with evidence in connection to Jennifer's disappearance. According to the arrest affidavit, investigators found, in part:
Bags of blood-stained clothing and sponges that Dulos allegedly dropped into trash cans at businesses in Connecticut
Stains of blood on Jennifer's garage floor
Blood spatter in numerous areas of Jennifer's home
Dulos' DNA mixed in with Jennifer's blood on her kitchen faucet
Obvious attempts to clean up the scene
Altered Connecticut license plates that belonged to Dulos
Security footage of Dulos driving his Ford pickup to various locations, dropping trash bags into different public trash receptacles
Security footage of Troconis "leaning out of the passenger seat of the Ford pickup and either placing something on the ground or picking up an item"
Blood DNA that matched to Jennifer inside Gummienny's truck
The pair bailed out of jail, but both were arrested again in September on additional tampering with evidence charges after Troconis reportedly turned on Dulos and admitted she lied about seeing him the morning Jennifer vanished.
Troconis told detectives that she did not know where Dulos on the morning of May 24, between 6:30 a.m. until 1:30 p.m, taking back her original claim that she was with him.
Michelle Troconis Arrest Af… by Leigh Egan on Scribd
Authorities believe a "serious physical assault" happened to Jennifer, and the "the crime and the cleanup are believed to have occurred between 8:05 a.m. and 10:25 a.m." on May 24.
Trocinis also said that Dulos borrowed a truck from his friend, Pawel Gummienny, around the time Jennifer vanished, according to court documents. Troconis said Dulos later had the truck detailed and washed.
When detectives asked her why the truck was cleaned, Jennifer allegedly referenced to blood inside the vehicle.
"You showed me the picture of the blood in the door. It's because the body of Jennifer at some point was in there."
The arrest warrant stated Dulos later offered replacement rear truck seats to Gummienny. The owner of the truck reportedly told police that Dulos instructed him to get rid of the old seats "so they would not be found."
Gummienny claimed he held onto the old seats, in the event authorities asked for them.
Investigators obtained the old seats from Gummienny and performed a swab test on a "blood-like substance," which matched Jennifer's DNA. Further, investigators accused Dulos of "lying in wait" for Jennifer to come home on May 24, when security footage captured her walking into her home at around 8:30 a.m.
Investigators noted that Jennifer's SUV left her residence at some point on May 24, but they think Fotis Dulos was behind the wheel.
The story continues. Check back for updates.
For the latest true crime and justice news, subscribe to the 'Crime Stories with Nancy Grace' podcast.
Join Nancy Grace for her new online video series designed to help you protect what you love most – your children.
[Feature Photo: Michelle Troconis via AP/Erik Trautmann/Hearst Connecticut Media]