A paramedic and former 911 dispatcher has said she may have seen missing Idaho teen Tylee Ryan at a concert in December, but did not immediately make the connection to the bizarre and widely publicized missing children case.
Ryan, 17, and her 7-year-old brother Joshua "JJ" Vallow have been missing since September, amid family chaos that includes the recent deaths of their mother's former husband, who was also JJ's adoptive father, and the wife of their mother's new husband. Tylee and Joshua's mother Lori Vallow and husband Chad Daybell fled to Hawaii sometime after police discovered the children were missing from Vallow's Rexburg, Idaho, home.
Vallow did not comply with a court order in late January to present the missing children to authorities, and Tylee's cell phone was reportedly found with her in Hawaii.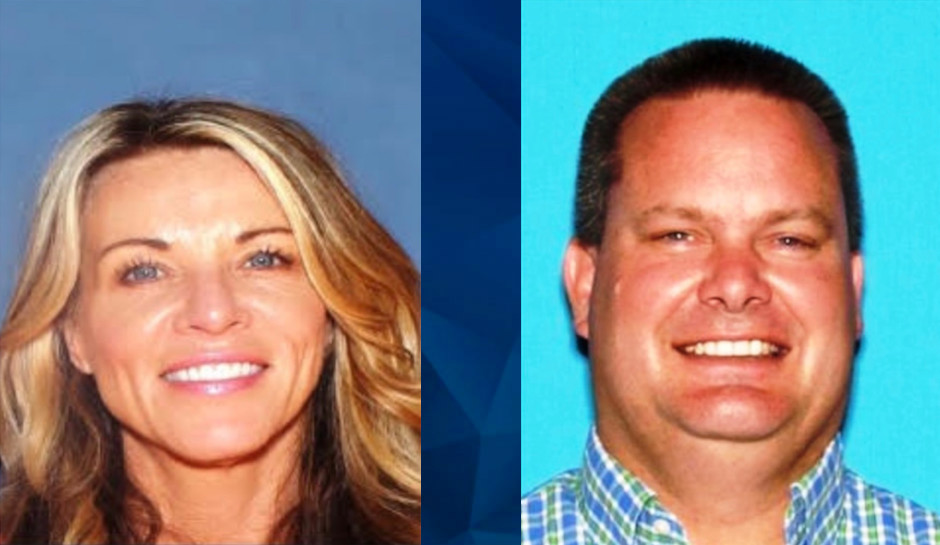 In an interview with the Idaho State Journal, Sarah Elrod-Ausbrook said that she and her husband attended a Trace Adkins concert at the Gaylord Opryland Resort in Nashville on December 22, and shared a table for a pre-concert dinner with a couple who appeared to be in their 60s who were there with a teenage girl. Two other couples sat at the table, and everyone introduced themselves.
Elrod-Ausbrook said that the teen girl went by the name "Amy," and initially said she was from "out West" before the man she was with cut in, reportedly saying, "You know better than that."
The man then said that all three of them were from Knoxville, Tennessee. Elrod-Austbrook told the newspaper that "Amy" seemed excited and talkative in the earlier part of the evening, and was singing along to Christmas music. The paramedic said that she saw the man send a text just before the woman he was with picked up her phone and appeared to read a message. She then left the table with Amy for about 10 minutes. When the woman and girl returned, Amy's demeanor had changed dramatically.
"She didn't say a peep. Every bit of joyfulness she had was not there," Elrod-Austbrook said. When Amy was asked why she stopped signing along with the music, the girl didn't have a chance to reply.
Instead, the older woman answered for her, reportedly saying Amy had to teach in a church group.
While Elrod-Ausrbook, who also works as a court-appointed child advocate, sensed that something was off, she didn't immediately make the connection between the girl and Tylee Ryan until she saw Tylee's photo on a Facebook post after the concert. According to her interview, another person sitting at the table had noted that the girl looked somehow familiar.
But she was concerned about the girl that she gave her a crayon and a piece of paper to leave a note if she needed help, reportedly as they hugged goodbye.
It does not appear the Elrod-Ausbrook has had any further contact with the girl or the couple with her, but she did report the incident to the National Center for Missing and Exploited Children. She told the newspaper that two other couples at the table did the same, without discussing it amongst each other.
Elrod-Ausbrook also called the Rexburg police on December 28 about the possible sighting — and says no one ever called her back. At the encouragement of one of Tylee's relatives, Elrod-Ausbrook did contact the FBI and spoke to someone there.
Authorities have not named any suspects in the children's disappearance, and it is not clear if they are expected to file any charges against Vallow or Daybell.
For the latest true crime and justice news, subscribe to the 'Crime Stories with Nancy Grace' podcast.