Authorities are still searching for Gannon Stauch, a Colorado boy who mysteriously disappeared near Colorado Springs.
Gannon has been missing for 21 days. Here is a timeline of his case.
January 27
Gannon's stepmother, Tecia Stauch, told police that she last saw him between 3 p.m. and 4 p.m. after he asked to go visit a friend. According to Stauch, Gannon left on foot from their home off of Mandan Drive in the Lorson Ranch neighborhood, near Colorado Springs.
So far, police have not disclosed any publicly-known sightings since he disappeared. Police initially investigated security footage at the Kum & Go convenience store at Mesa Ridge Parkway after following a tip, but it turned out to be a false lead.
Gannon's friends reportedly did not see him at all on Monday. According to Stauch, he missed school the day he disappeared.
How do you protect your children from predators? Join Nancy Grace and a team of world-class experts for the online course 'Justice Nation: Crime Stops Here'.
January 28
Gannon's biological mother, Landen Hiott, arrived from South Carolina to Colorado. She spent most of the night speaking with law enforcement.
January 29 
Around 200 volunteers searched nearby neighborhoods and a field for Gannon, without luck.
Authorities continued their search for Gannon and added his name to the FBI's National Crime Information Center database, according to El Paso County Sheriff's Office spokesperson, Sgt. Deborah Mynatt.
Mynatt added that no one has been named a suspect in Gannon's disappearance and they do not expect foul play, although the Major Crimes detectives with the El Paso SO took over the case,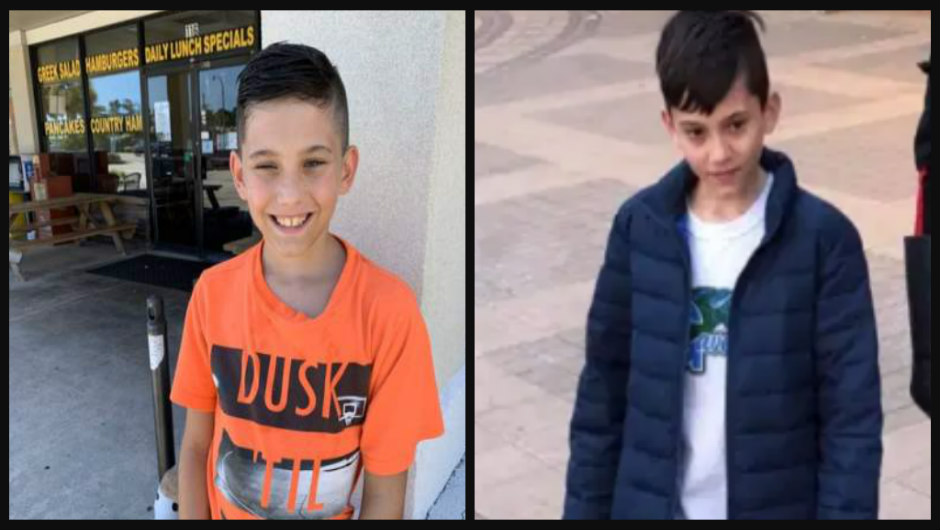 January 30 
The El Paso County Sheriff's Office labeled Gannon as "endangered missing" due to his age, the weather conditions, and his medication requirements.
Gannon's father, Al Stauch, told News5 that he was out of town attending work training when his son disappeared. He indicated that his wife knew something was wrong when Gannon didn't return home by 6 p.m.
"We kind of do the street light rule. When the street lights come on or it gets dark, they better be home and it was like maybe 30 minutes past that. Started to worry at that point. Then I started texting all the friends that we know he goes to and nobody had seen him," Stauch said.
Both Al and Tecia Stauch said Gannon did not tell them which friend's house he was headed to.
January 31 
After numerous online social media users allegedly began speculating about the stepmother's possible involvement in Gannon's disappearance, Tecia Stauch spoke with CBS 11 and explained she "would never, ever" harm Gannon.
"I took care of Gannon for the last two years in our home. I would never, never, ever hurt this child. And I know there are some questions out there … that's up to the investigations — when they end up letting you guys know — but I've cooperated with them."
Stauch added that she has been receiving numerous death threats online.
February 3 
Neighbor Roderrick Drayton said he started doing some investigating on his own after Gannon mysteriously vanished. He found footage on his home security system that reportedly showed Gannon with his stepmother on the day he disappeared.
"I couldn't sleep so I just stayed up and I started looking through [surveillance footage]," Drayton said. "I looked through on my tablet, then I said, 'Let me look on my TV to be sure."
Gannon Stauch and his stepmother got into a red truck in the driveway of their residence at around 10:15 a.m. on January 27. Around four hours later, Tecia drove back home in the truck, but she was alone, according to Drayton.
Although the El Paso County Sheriff's Office could not talk about the video, they did not dispute the description that Drayton gave.
February 5
Al Stauch, Landen Hiott, and Gannon's little sister made a desperate plea for his safe return.
"This week has been awful. It's been more than a roller coaster ride…I don't even have answers for my feelings," Hiott said. "I am afraid. I am afraid I will never hear his voice, that I will never hear him run and say, 'Mommy!'
February 6 
Numerous searchers concentrated their efforts around Big Johnson Reservoir, according to FOX 21. The El Paso County Sheriff's Office confirmed that they're searching in the area now because the reservoir had thawed out. It was previously frozen due to cold temperatures.
Gannon was not found during the search. It's unclear if any evidence was uncovered.
February 10
More than 300 tips have poured in. Authorities said they are going through each on and warn people to not send in tips based on rumors and speculation.
February 12 
Tecia Stauch released a public statement via local Denver station, FOX 31. She disputed the neighbor's security camera findings and indicated that Gannon was with her, as evident in a time-stamped "selfie" she said she took with him.
"Saturday Night, G [Gannon] was helping me unload in the garage and cut his foot because there are a lot of tools because Albert does woodworking."
"He sat on the edge of the car and we bandaged it up. He was good to go. He always loves helping his dad in the garage build things like his LEGO tables and the flower pot they built for me as a gift. After this, I noticed G kept going to the side of the house." 
"He told me he was checking to see if the gate was locked because he was the only one with a gate key. It made him proud to be the man of the house while Albert was away. Fast forward, we did a hike on Sunday (cleared), and shopping on Monday (cleared as well for him getting out of the other side)."
"Please don't think for a second that there isn't enough of technology to determine shadows and movement around the truck. There was also proof from my phone that we had taken a selfie in the truck in our driveway that was time stamped. We always send pictures to Albert when we are out and about or when he is away."
"That can be scanned for actual time verification. Last, from day one the Sheriff's office has known a description of the person/friend whom Gannon left with."
"I explained to them and provided evidence. They had information about G having the key to go out the side gate. Last they have more in-depth details that go along with this pointing to who sent the person or why he may have come. Again, I repeat they have had this Initially and I was asked to keep quiet about it so they could have the best shot at doing their job and bringing G home. The last thing that they needed was a hindrance to their investigation. I encourage you to think of any suspicious cars that may have been in the area watching a few days prior and keep praying for G!"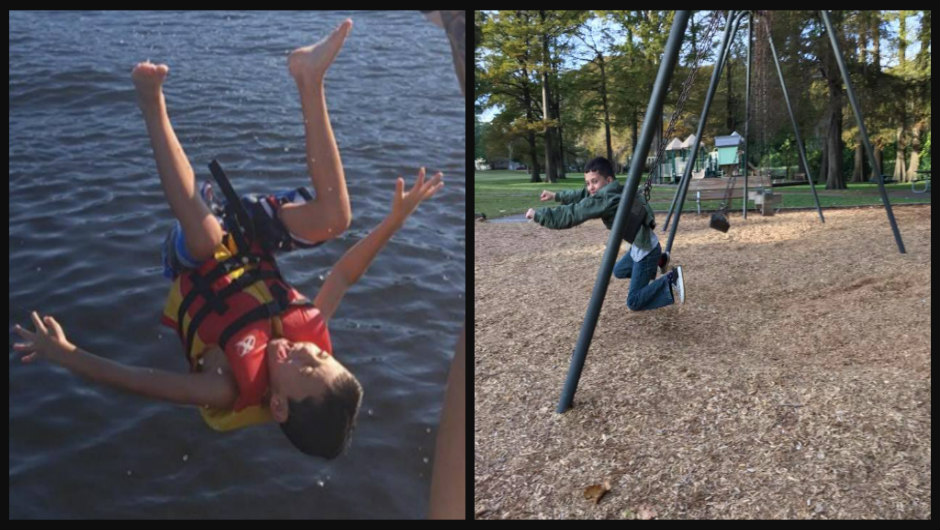 February 13 
Isabella Telles, the owner of Cake Fashion by Bella Marie bakery in Colorado Springs, says she's been affected by the disappearance of Gannon, much like the rest of her community.
"I just feel very invested in him and doing whatever we can to support Gannon and his family," Telles told FOX 31.
Telles plans to donate 100% of her bakery's profit from February 12 to 14 to help the family financially, as the desperate search for the boy nears its third week.
February 14 
Search crews with the FBI, El Paso County Sheriff's Office, and the Douglas County Sheriff's Office congregated around South Perry Park Road and poked through the snow and mud with shovels and long poles.
Although there is no specification as the why searchers are focusing on that particular area, the El Paso County Sheriff's Office confirmed that officials started the search on Thursday and returned again on Friday. Around 82 people were seen in the area on Thursday, in one of the many ongoing searches for Gannon.
February 16 
Over 555 tips have been sent to authorities. Searchers, including members of the FBI's evidence response team, spent the weekend sifting through snow and searching in a specific area off of South Perry Park Road in southern Douglas County.
February 18 
The Sheriff's Office said 637 tips have been received since Gannon disappeared. Mynett said despite the current snowstorm, the search for Gannon will continue.
Meanwhile, Tecia Stauch told CrimeOnline she took a lie detector test and passed. CrimeOnline is currently working to verify the results of the tests. Check back for updates.
Gannon is described as a white male who stands 4-feet-9-inches tall and weighs around 90 pounds. He has brown eyes and brown hair. He was last seen wearing a blue hooded jacket, jeans, and athletic shoes.
Anyone with any information on Gannon's whereabouts is urged to contact the El Paso SO's "Investigations Tip Line" at 719-520-6666. or the El Paso County SO 719-390-5555.
For the latest true crime and justice news, subscribe to the 'Crime Stories with Nancy Grace' podcast. 
Join Nancy Grace for her new online video series designed to help you protect what you love most – your children.
[Feature Photo: Gannon Stauch/Handout]