The attorney who had been assigned to represent a Long Island father accused of killing his 8-year-old son last month has withdrawn from the case over what he claims is a conflict of interest — but the boy's mother reportedly disagrees.
As CrimeOnline previously reported, 40-year-old Michael Valva, who was until recently a NYPD traffic cop, is accused of leaving his son Thomas Valva in a freezing cold garage overnight at their Long Island home in January. A medical examiner determined that Thomas died of homicide with hypothermia as a major contributor. Valva's fiancee, Angela Pollina, who lived with Valva, her daughters, and his sons at the home in Center Moriches, has also been charged.
Newsday reports that a Suffolk County judge granted a request from Valva's attorney, Robert Del Col, to withdraw from the case. In court on Monday, Del Col reportedly said he briefly spoke with Thomas's mother Justyna Zubko-Valva following an appearance in family court in April. For years, Zubko-Valva had claimed that her ex-husband was abusing Thomas and their two other sons, and tried in vain to regain custody of the boys after Michael Valva was given full custody, allegedly after making false claims against her, Zubko-Valva has said.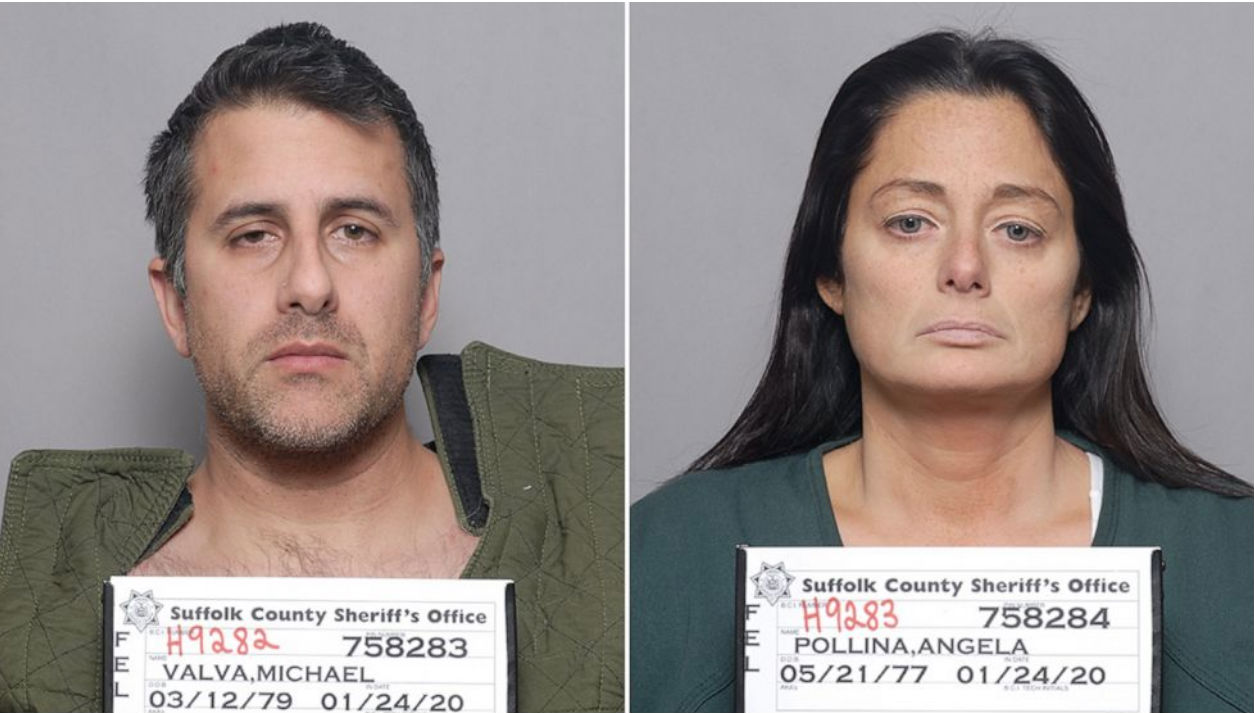 In Monday's hearing, Del Col said he had noticed that Zubko-Valva had been struggling in court and that he offered her advice. Suffolk County Supreme Court Justice William Condon agreed that Del Col should withdraw, reportedly saying, "I would not want something like this to sabotage whatever result comes down the line,"
According to the report, Zubko-Valva attempted to speak up in court regarding the attorney's claims, but Condon told her to sit down.
The judge also advised Michael Valva that he should obtain a new lawyer, thought the defendant claims he cannot pay for one.
"Any idea that you would represent yourself would be a fool's errand," the judge said.
Condon had reportedly appointed Del Col to represent Valva during his arraignment, when Valva made the same claim about not having the funds for a private attorney. At the time, Legal Aid reportedly said that Valva did not meet the requirements for free legal counsel, but the judge had ordered a review of Valva's finances, noting that his financial situation had recently changed; presumably because he was suspended without pay from the NYPD.
In an interview following the court appearance, Zubko-Valva claimed she had never spoken to Del Col in court, as he had claimed, and accused the attorney of "trying to taint my character, completely making me incapable of defending myself in court, which was obviously a lie."
As CrimeOnline previously reported, Michael Valva launched a GoFundMe campaign after his son's death, before it was determined to have been a homicide, and raised about $14,000 before the campaign was taken down. Zubko-Valva told CrimeOnline last month that she believed Valva nonetheless obtained the funds that were raised, and said she could not access them. CrimeOnline has not been able to independently corroborate the mother's claims about the fundraising money.
According to the Newsday report, Valva is due back in court on March 5. The judge ordered him to obtain an attorney before that date.
For the latest true crime and justice news, subscribe to the 'Crime Stories with Nancy Grace' podcast.