The mother of a missing Tennessee toddler says that her own mother took the little girl to a campground in Virginia and never returned her.
Megan "Maggie" Boswell, the mother of 1-year-old Evelyn Boswell, told News Channel 11 that her mother, Angela Boswell, was only supposed to babysit the child. Later, Angela Boswell allegedly told her daughter that she took the baby to "a person" at a silver camper in Mendota, Virginia.
"I told TBI where to find her in Mendota. My mom took her to a campground in a silver camper and if they don't go tonight, I'm going to go find her myself, because I've told them and they're not really like taking it seriously and if they don't go tonight, I will go myself and go get her," Maggie Boswell told News Channel 11.
How do you protect your children from predators? Join Nancy Grace and a team of world-class experts for the online course 'Justice Nation: Crime Stops Here.'
As CrimeOnline previously reported, Angela Boswell along with her boyfriend, William McCloud, was arrested last week in North Carolina, inside a grey BMW. Both have been charged with theft after someone reported the car stolen.
Sullivan County, Tennessee, authorities said Maggie Boswell agreed to buy her mother the car but never paid the owner or signed any paperwork. During a court appearance on Monday, Angela Boswell said she didn't know the car had been reported stolen and that she thought it was a gift from her daughter.
According to News 5, court records indicate that the car belongs to Melissa Wood, the mother of Maggie Boswell's ex-boyfriend, Hunter Wood.
The arrests came several days after police issued an AMBER Alert for Evelyn on February 18. Although their arrests are not connected with Evelyn's disappearance, authorities said they wanted to talk to Angela Boswell and McCloud in connection with the child's disappearance.
Both McCloud and Angela Boswell have been extradited back to Sullivan County. They both claim they have no idea where Evelyn is.
Evelyn was last seen by a babysitter around December 11, according to police. No one reported her missing until February. Maggie Boswell said she never called police because she thought she could trust her mother.
"Well, she's my mom. I wanted to trust her…Well, I called her and she was just like, 'Oh, she's safe' like, you know, that kinda thing, and then she started threatening me, which like I said, I'm not gonna get into everything she threatened me with, you know because I'm just not but…"
Sullivan County Sheriff Jeff Cassidy said that Maggie Boswell has given a number of conflicting stories in connection with Evelyn's disappearance. Authorities also reportedly said that they searched at least three campgrounds in Mendota for Evelyn, but came up empty-handed.
"During our interviews, her stories aren't leading up to stuff that we went out and checked on," Cassidy said during a press conference last week. "Video surveillance, eyewitness testimony…a lot of her information hadn't been accurate."
Maggie Boswell said that authorities haven't taken her seriously, adding that she told them she would go to Virginia to get Evelyn herself if they didn't search for her.
"They're not taking me seriously, TBI isn't, because I've not fully told them I've been like 'hey, like my mom camped out in Mendota, you know, to go check them out,' but I've never been like, 'hey,' specifically, 'hey, she's like in a silver camper,' because my mom did threaten me like you know if I told anybody – I'm not gonna get into that – but she did."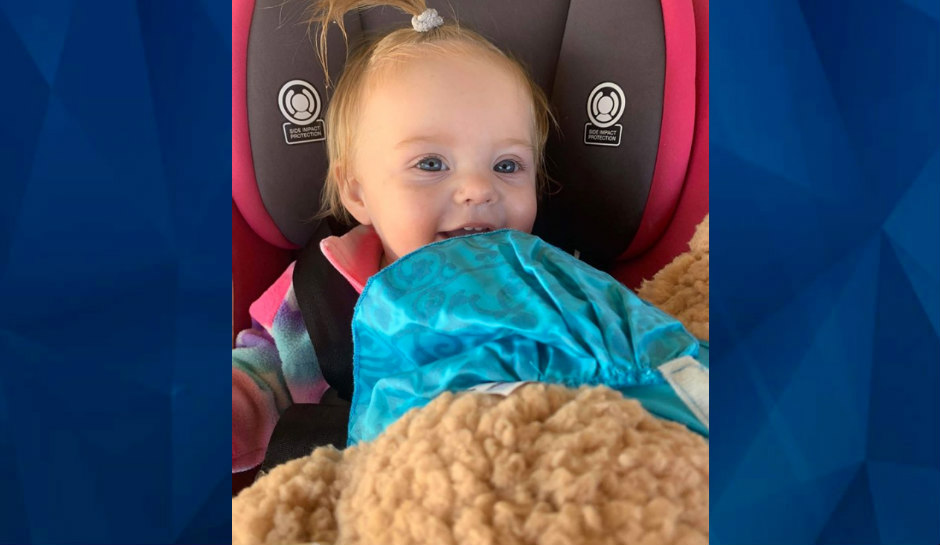 Authorities said Maggie Boswell and the baby's father, Evan Perry, both said they have not seen the baby in two months. Perry, who's in the military, is currently stationed in Louisiana.
Maggie Boswell's father, Tommy Boswell Sr., told News Channel 11 that he hasn't seen Evelyn since Thanksgiving, 2019. He added that he was the one who made a report to the Tennessee Department of Children's Services, which eventually prompted authorities to issue an AMBER Alert.
Boswell Jr. added that Angela Boswell threatened him after he told her he planned to report the baby missing, allegedly warning him that he would "regret this."
"I don't know what happened, but I'm the one who called DCS and got this started…I ain't slept nights, I've cried like a baby. I just want my grandbaby to come home," Boswell Sr. said.
Evelyn is described as a white female with blue eyes and blonde hair. She weighs around 28 pounds and stands 2-feet tall.  She was last seen wearing pink shoes, a pink tracksuit, and a pink bow.
Meanwhile, a reward for information that leads to Evelyn's safe return has amassed to $56,000, according to Sullivan County authorities.
Anyone with information on Evelyn is urged to contact the Sullivan County Sheriff's Office at 423-279-7330 or the TBI at 1-800-TBI-FIND.
For the latest true crime and justice news, subscribe to the 'Crime Stories with Nancy Grace' podcast. Here is a recent episode. 
Join Nancy Grace for her new online video series designed to help you protect what you love most – your children.
[Feature Photo: Evelyn Boswell/TBI]