The search for 1-year-old Evelyn Boswell at a North Carolina pond on Wednesday yielded no results, and a woman who lives adjacent to the pond thinks that rumors sparked by locals led to the inconclusive search.
CBS 8 reports that the pond searched by investigators sits next to the to property owned by the family of William McCloud, a man who is reportedly the boyfriend of Evelyn's grandmother, Angela Boswell.
McCloud's grandmother, Mary McCloud, said people around the area started a rumor that the baby may have been in the pond after seeing McCloud with wet feet.
"It's a bunch of gossiping people that know that pond's down there. 'Oh that body's in the pond'," Mary McCloud said.
How do you protect your children from predators? Join Nancy Grace and a team of world-class experts for the online course 'Justice Nation: Crime Stops Here.'
William McCloud and Angela Boswell were arrested in North Carolina for driving a stolen grey BMW thought to be in connection with the baby's disappearance.
Hours before his arrest, William McCloud apparently went to his grandmother's house while his feet were wet. Mary McCloud said that her grandson told her that a pipe had burst at the motel they were staying at.
He came to her house to ask for gas money, Mary McCloud added, but his wet feet prompted "people who live around here" to gossip, she added.
After searching the pond throughout the day on Wednesday, authorities ended the search with inconclusive results. However, Mary McCloud added that her grandson is "devious enough" to possibly be involved in the girl's disappearance.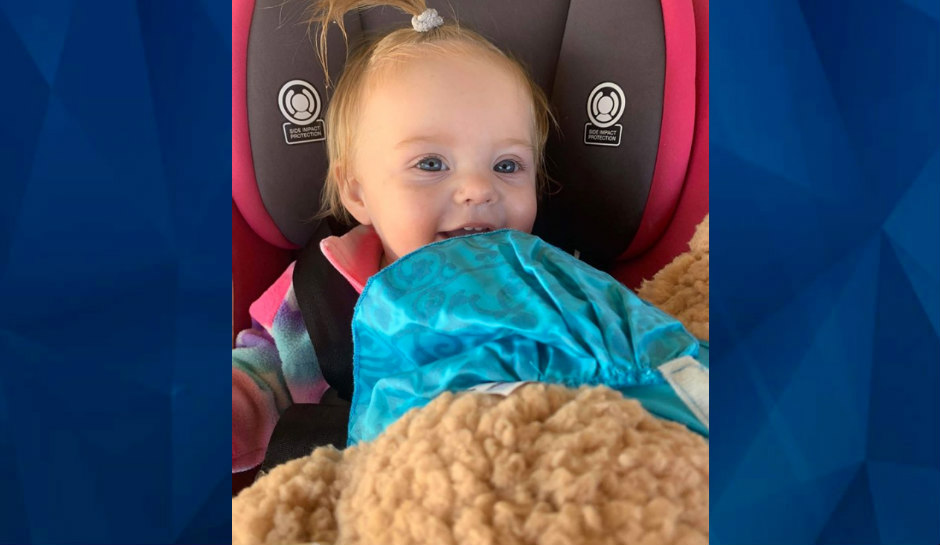 As CrimeOnline previously reported, authorities issued an AMBER Alert for Evelyn on February 18, shortly after her maternal grandfather contacted the Tennesee Department of Children's Services and reported he hadn't seen her in months. Authorities said it took two months for anyone to report the child missing.
Since the beginning of the search for Evelyn, her mother, Megan "Maggie" Boswell, has given inconsistent statements, according to Sullivan County Sheriff Jeff Cassidy.
"Every time we talk to her, her story changes," Cassidy said. "I'm serious when I say every single time."
Maggie Boswell was arrested earlier this week for allegedly making false reports that impeded the investigation into finding Evelyn.
Maggie Boswell allegedly said she last saw Evelyn around Christmas. Cassidy, however, said during a press conference last week that he thinks the last time the baby was seen was around December 10 or December 11 by a babysitter.
On February 18, the day authorities issued an AMBER Alert for Evelyn, Boswell reportedly told a DCF worker that Evelyn's father, Ethan Perry, had the child and she planned to pick her up.
Authorities said that Perry, who is stationed in Louisiana and actively serving in the military, did not have the baby.
Boswell later told News 5 that her mother took the baby to someone in a silver camper in Virginia.
On Tuesday, Sullivan County Sheriff's Office Capt. Andy Seabolt responded to Boswell's claim. According to the Tennessean, Seabolt said Boswell's camper claim was "investigated completely." Authorities did not find Evelyn.
"The claim that Megan made stating that Evelyn was in a camper in Mendota was investigated completely," Seabolt said.
"The Washington County Virginia Sheriff's Office along with the United States Marshals checked every campground in Mendota and nothing was found. Megan's story has changed multiple times throughout this investigation."
Boswell then allegedly claimed she was pregnant. She said the police denied her a polygraph test due to her pregnancy. The Sullivan County Sherrif's Department said that, too, was untrue, and that they hadn't spoken to Boswell about a polygraph.
READ MORE: Evelyn Boswell Timeline: Mom of missing Tennessee tot says she can't take polygraph because she's pregnant [Report]
Evelyn is described as a white female with blue eyes and blonde hair. She weighs around 28 pounds and stands 2-feet tall.  She was last seen wearing pink shoes, a pink tracksuit, and a pink bow.
The reward for Evelyn's safe return has amassed to $59,000, according to the Sullivan County Sheriff's Office.
Anyone with information on Evelyn is urged to contact the Sullivan County Sheriff's Office at 423-279-7330 or the TBI at 1-800-TBI-FIND.
For the latest true crime and justice news, subscribe to the 'Crime Stories with Nancy Grace' podcast.  
Join Nancy Grace for her new online video series designed to help you protect what you love most – your children.
[Feature Photo: Evelyn Boswell/Facebook]