Angela Boswell, the grandmother of missing Tennessee toddler, Evelyn Boswell, appeared in court Wednesday morning on theft charges, following her arrest last month.
News 5 reports that Boswell declared that her arrest was "nothing more than a civil matter" while at the Sullivan County hearing. Boswell, along with her boyfriend William McCloud, who also had a court hearing Wednesday morning, was arrested in North Carolina, inside a grey BMW that had been reported stolen.
Authorities announced last month that the BMW was reported stolen by the car owner, who had planned to sell the vehicle to Evelyn's mother, Megan "Maggie" Boswell, 18. Authorities said Maggie Boswell ended up not paying anything to the car owner and failing to sign paperwork.
How do you protect your children from predators? Join Nancy Grace and a team of world-class experts for the online course 'Justice Nation: Crime Stops Here.'
Police also said last month that the car was connected to the AMBER Alert for Evelyn, since they wanted to talk McCloud and Angela Boswell about the child's whereabouts. Prior to the pair's arrest, police said they had reason to believe that both Angela Boswell and McCloud were in possession of the car.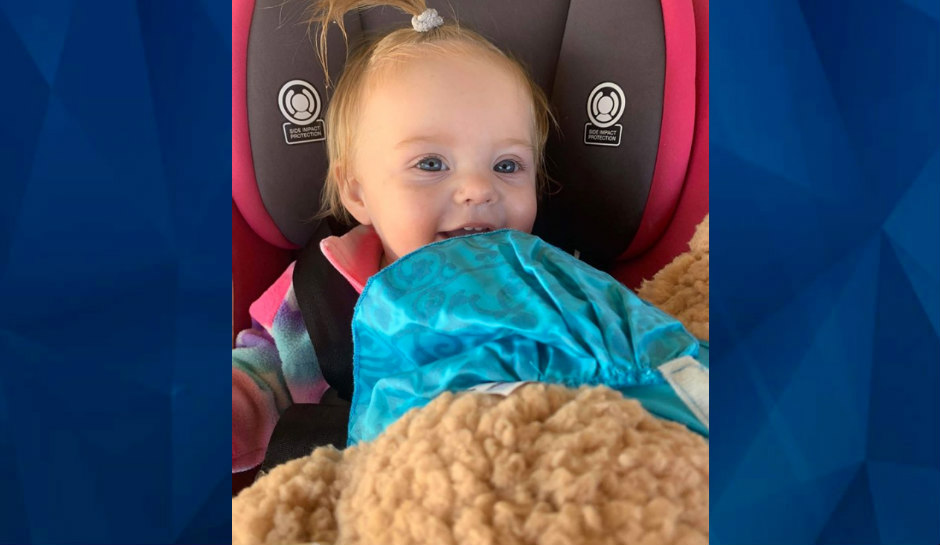 During the Wednesday morning court hearing, Angela Boswell told Judge J. Klyne Lauderback that she can't find an attorney due to the high-profile case surrounding Evelyn's disappearance.
Lauderback allowed Boswell time to find a lawyer and rescheduled the hearing for March 24 at 9 a.m.
According to News Channel 11, McCloud blew kisses and mouthed "I love you" to Angela Boswell during his court hearing. He, too, is scheduled to return to court on March 24.
McCloud was returned to jail after the hearing since he has not made bail. Angela Boswell, who posted bail last month, left the court building while ignoring reporters.
LIVE: William McCloud, who was arrested in North Carolina with Angela Boswell, is appearing in court.

Posted by WJHL on Wednesday, March 4, 2020
As CrimeOnline previously reported, authorities issued an AMBER Alert for Evelyn on February 18. Authorities said Evelyn was last seen around December 11, but no one reported the child missing for nearly two months.
Maggie Boswell previously told News Channel 11 that her mother, Angela Boswell, took the child. Maggie Boswell claimed that her mother was babysitting Evelyn, then later took the baby to "a person" at a silver camper in Mendota, Virginia.
"I told TBI where to find her in Mendota. My mom took her to a campground in a silver camper and if they don't go tonight, I'm going to go find her myself, because I've told them and they're not really like taking it seriously and if they don't go tonight, I will go myself and go get her," Maggie Boswell said.
Sullivan County Sheriff's Office Capt. Andy Seabolt responded to Boswell's claim. According to the Tennessean, Seabolt said Boswell's camper claim was "investigated completely." Authorities did not find Evelyn.
"The claim that Megan made stating that Evelyn was in a camper in Mendota was investigated completely," Seabolt said.
"The Washington County Virginia Sheriff's Office along with the United States Marshals checked every campground in Mendota and nothing was found. Megan's story has changed multiple times throughout this investigation."
Maggie Boswell later told News 5 that she didn't want to report Evelyn missing because she was afraid the babysitters would run away with her. At the time, Boswell declined to name the babysitters. She later said she was referring to her mother.
"Every time we talk to her, her story changes," Sheriff Jeff Cassidy of the Sullivan County Sheriff's Department said. "I'm serious when I say every single time."
Maggie Boswell was subsequently arrested for making false reports that hindered investigators' efforts to find Evelyn. Last week, a judge denied Maggie Boswell's request for a lower bond amount. She remains behind bars on a $25,000 bond.
Evelyn is described as a white female with blue eyes and blonde hair. She weighs around 28 pounds and stands 2-feet tall.  She was last seen wearing pink shoes, a pink tracksuit, and a pink bow.
Anyone with information on Evelyn is urged to contact the Sullivan County Sheriff's Office at 423-279-7330 or the TBI at 1-800-TBI-FIND.
For the latest true crime and justice news, subscribe to the 'Crime Stories with Nancy Grace' podcast.  
Join Nancy Grace for her new online video series designed to help you protect what you love most – your children.
[Feature Photo: Evelyn Boswell/TBI]