The grandfather of a Tennessee toddler issued a statement Wednesday, following confirmation that remains found on his property were of his granddaughter, Evelyn Boswell.
As CrimeOnline previously reported, authorities found 1-year-old Evelyn's remains last week in a shed off of Muddy Creek Road in Sullivan County, Tennessee. The property belongs to her grandfather, Tommy Boswell Sr., who has not been named a suspect in the child's death.
"The immediate Boswell family ( excluding Angela Jones Boswell ) of Evelyn are in anguish and grief over their loss. It has been a very rough and trying time for everyone. At this time they do not want to speak publicly in regards to the tragedy," Tommy Boswell Sr. said, according to News Channel 11. "They are still trying to process what has happened. They ask for media and the public to respect their wishes. They need more time to grieve, privately."
The show of love and support does not go unnoticed. The family appreciates the prayers, memorials, and love that has been shown for Evelyn. In such a dark time, it shows there are loving people out there. All we want is justice for Evelyn and whoever is responsible to pay for the crime.
The family would also like everyone to know there has not been any fundraisers or donations for funeral arrangements approved by the Boswell Family. The Boswell Family would like to reach out to Ethan Perry and family to come together for all arrangements for sweet Evelyn. There has been a lot of hate, threats, and lies thrown at members of the family not involved in the disappearance of Evelyn. The family would like to keep the ceremony private for family and close friends, due to that. Please try to show respect to those that are grieving and experiencing a heartbreaking loss.
A special thank you to SCSO, TBI, and FBI for the endless hours and work being put in to bringing Evelyn the justice she deserves."
It's True Justice Month on Fox Nation, and "Crimes Stories with Nancy Grace" is available now! Sign up today and get your first month for only 99cents!
Evelyn's mother, Megan "Maggie" Boswell, is currently behind bars after authorities alleged she lied to investigators, which ultimately hindered the investigation.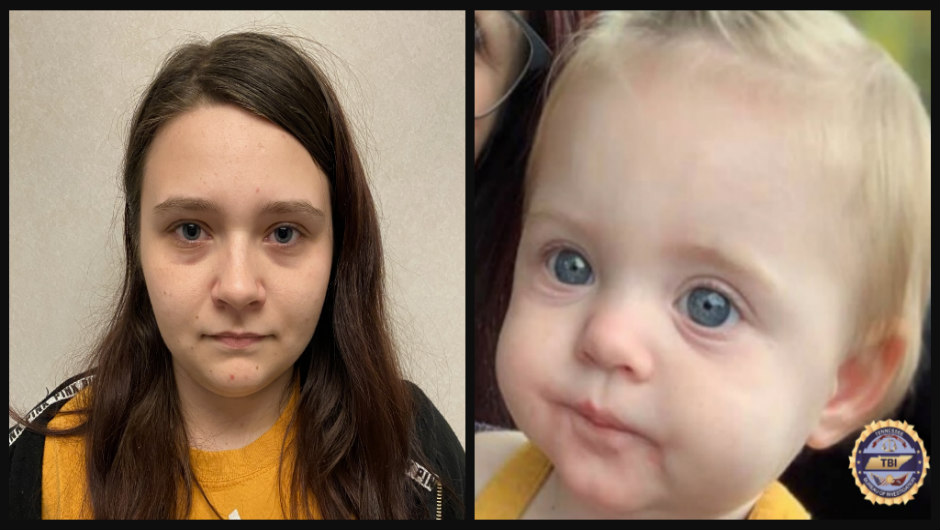 Authorities said since the beginning, Megan Boswell has given numerous inconsistencies about her daughter's whereabouts, after the little girl was reported missing February 18. According to Sullivan County authorities, Evelyn was not reported missing until two months after the last time she was seen alive.
"Every time we talk to her, her story changes," Cassidy said. "I'm serious when I say every single time."
On February 18, the day authorities issued an AMBER Alert for Evelyn, Boswell reportedly told a DCF worker that Evelyn's father, Ethan Perry, had the child and she planned to pick her up.
Authorities said that Perry, who is stationed in Louisiana and actively serving in the military, did not have the baby.
Boswell later told News 5 that her mother, Angela Boswell, took the baby to someone in a silver camper in Virginia.
Sullivan County Sheriff's Office Capt. Andy Seabolt responded to Boswell's claim. According to the Tennessean, Seabolt said Boswell's camper claim was "investigated completely." Authorities did not find Evelyn.
"The claim that Megan made stating that Evelyn was in a camper in Mendota was investigated completely," Seabolt said.
"The Washington County Virginia Sheriff's Office along with the United States Marshals checked every campground in Mendota and nothing was found. Megan's story has changed multiple times throughout this investigation."
Boswell later reportedly claimed she was denied a lie detector test because she's pregnant.
"I am pregnant….that's why they won't give me a polygraph. Due to policy if you are pregnant they will not give you one," Megan "Maggie" Boswell previously told News Channel 5.
According to the Sullivan County jail records, however, Boswell is not pregnant. She remains behind bars on a $125,000 bond.
Check back for updates.
CLICK HERE to read all of our coverage on Evelyn Boswell
For the latest true crime and justice news, subscribe to the 'Crime Stories with Nancy Grace' podcast. Here is our latest episode. 
Join Nancy Grace for her new online video series designed to help you protect what you love most – your children.
[Feature Photo: Evelyn Boswell/Police Handout]