Zoo manager Kelci "Saff" Saffery, better known as the man with a severed arm on the "Tiger King" docuseries, tells Nancy Grace that Joe Exotic wasn't the fun-loving tiger man that he made himself out to be.
On Tuesday's episode of "Crime Stories with Nancy Grace," airing on Fox Nation and Sirius XM, Saff joined Grace to discuss the popular Netflix show and what went on behind the scenes.
Grace: "Did Joe Exotic himself shoot the tigers that had been in cages?"
Saff: "Yes, every time"
As CrimeOnline previously reported, eccentric former zoo owner Joseph Maldonado-Passage, who named himself "Joe Exotic," said he was convinced that his rival in "Tiger King," Carole Baskin, the owner of Big Cat Rescue Baskin, fed her husband to a cat and likely hid any remains under a large septic tank at her sanctuary. He's now sitting in prison for trying to have her killed.
He's also behind bars for killing tigers, but the numbers may be far more than realized.
Scaff, who worked at the zoo for years with Joe Exotic, said that the man who touted himself as an animal lover was in truth, an animal abuser who killed at least 100 tigers for greed.
"They [the tigers] never faced him. He just it was something he did and then went on with his day. If you didn't hear the gun shoulder, if you didn't see the gun, you would have never knew what happened until you realize that Tiger is missing."
Christine, a juror who helped convict Maldonado-Passage on murder-for-hire charges and violating the Endangered Species Act, told Grace that Exotic shot and killed at least five tigers that were kept in three cages after someone offered him money to board animals.
"There were five tigers that were kept in three cages and somebody wanted to board three tigers there and in pay to board them. And Joe didn't have any empty cages. So he pulled those five tigers out to empty those cages and he shot those tigers and buried them on his property to make money for boarding."
"That's how little the tigers meant to him and how much money meant to him. And that was probably the most disturbing thing of anything he did."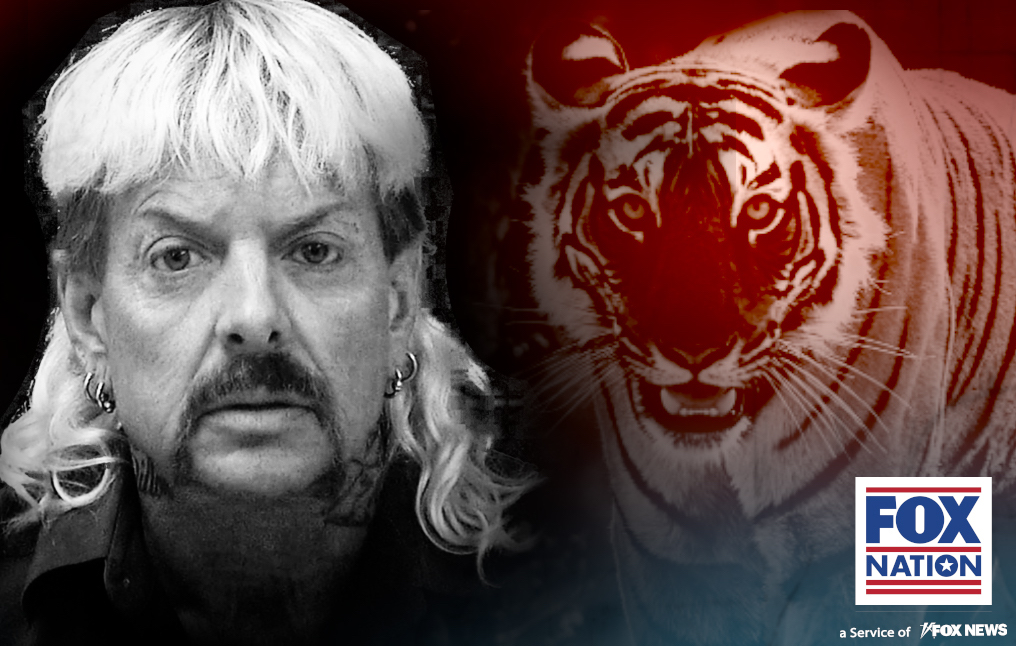 For the latest true crime and justice news, subscribe to the 'Crime Stories with Nancy Grace' podcast.
[Feature Photo: Joe Exotic via AP/Sue Ogrocki, File]