UPDATED: 6:52 p.m. ET
After two and a half hours in a Madison County courtroom, a judge has denied a request to further reduce Lori Vallow's bond.
Vallow's attorney Mark Means spoke through nearly the entirety of the hearing, primarily attempting to argue that calls with his client, who is in custody in a Madison County Jail, were being recorded without his knowledge. During the limited-access hearing, all present in the courtroom wore medical masks to prevent the spread of coronavirus. After two hours, the judge called for a ten-minute recess and returned without her medical mask on, explaining to the courtroom that she was having trouble breathing through her mask and had felt as though she might pass out.
Though the judge remained calm and patient with the defense attorney, she acknoweldged at the close of the hearing that she never would have called for the bail-reduction hearing if Means had not claimed to have new evidence showing that his client should be granted provisional release. Saying that Means did not provide any concrete evidence that his calls with Vallow were being inappopriately recorded, the judge denied the request for a bail reduction and ordered Vallow back into custody.
Despite earlier reports suggesting witnesses might take the stand, only the attorneys spoke with the judge, and there was no indication that Vallow's husband Chad Daybell was in the courtroom.
ORIGINAL STORY: 
Idaho mother Lori Vallow is on court in Madison County, Idaho, on Friday afternoon, when her attorney will ask a judge to further reduce her bail.
Vallow's children Tylee Ryan, 17, and 7-year-old Joshua "JJ" Vallow have not been seen since September. Vallow was arrested in Hawaii in February, and remains jailed on a $1 millon dollar bond, reduced from $5 million. Her attorney is asking a judge to further reduce her bond on Friday. According to local reports, Vallow has had difficulty securing a bail bondsman, in part because she is considered a flight risk.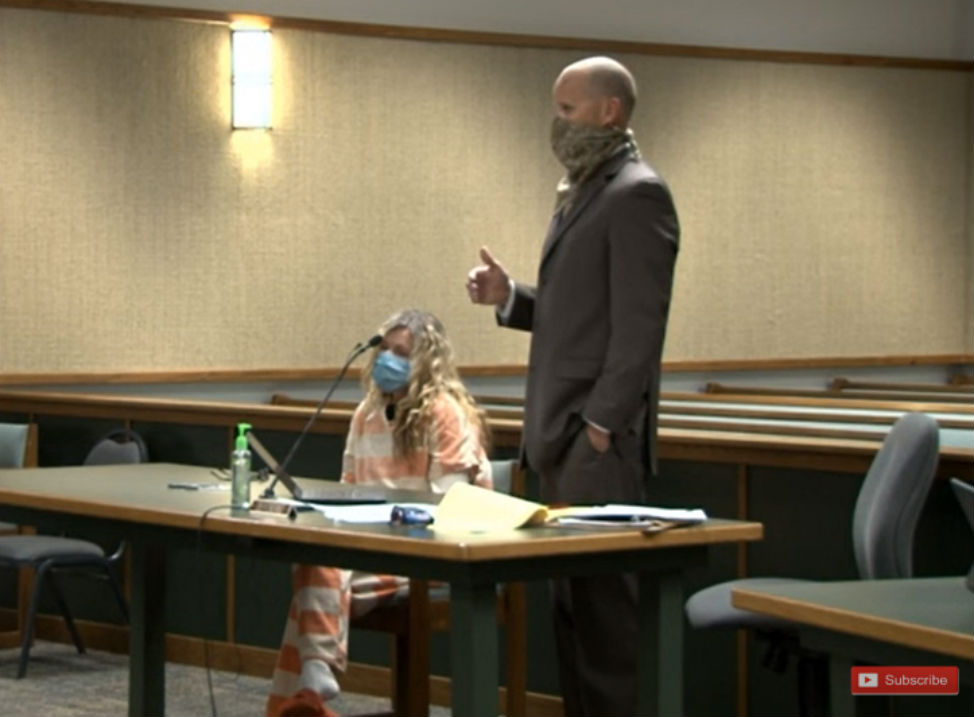 As CrimeOnline previously reported, Vallow will be physically present the courtroom, which will have limited access, and her husband Chad Daybell may be called to tesitfy.
East Idaho News was given permission to broadcast the hearing. Watch the livestream here:
For the latest true crime and justice news, subscribe to the 'Crime Stories with Nancy Grace' podcast.

[John Roark/The Idaho Post-Register via AP, Pool]