A sister says she had just started rekindling a lost relationship with her sister when she vanished without a trace.
As CrimeOnline previously reported, Stephanie Mayorga, 27, and Paige Escalera, 25, were last seen in the north of Wilmington, not far from the University of North Carolina-Wilmington campus, at an apartment off of South Kerr Avenue, on April 15 at around 10 p.m.
The women had just moved into the apartment with another roommate, who, according to Escalara's sister, Stevie Jenkins, didn't realize she didn't have to wait 48 hours before reporting them missing. Three days after the pair was last seen, the roommate contacted police.
Since then, the roommate, along with family members and several law enforcement agencies, have pulled together in an attempt to find the women.
It's True Justice Month on Fox Nation, and "Crimes Stories with Nancy Grace" is available now! Sign up today and get your first month for only 99cents!
Jenkins told CrimeOnline that her sister's disappearance has taken an extra toll on her because she had recently rekindled their relationship after 10 years.
"My sister and I have struggled with our relationship since we were teens. We drifted and haven't been involved much with one another in 10 years," Jenkins said. "However, for Christmas this year we got to visit with one another."
"As we joked and reminisced about our younger days we would laugh so hard and it felt so good to have my sister back. I could tell she felt it too… and how happy we both were to share this moment. We talked about her visiting me in Kansas and continuing our rekindled friendship. I felt like a piece of my heart that was missing for so long was finally put back in place. I didn't know how much I needed her in my life."
According to family members, Escalera left her phone in her apartment, while Mayorga's phone has not been turned on since April 15.
The head of the WPD's Criminal Investigations Division, Captain Thomas Tilmon, indicated during a press conference on April 29 that information found on the women's cellphones appeared to be normal, but the circumstances surrounding their disappearance seemed "unusual," given that the women have not made contact with any friends or family and didn't take any belongings with them.
"It is not unusual for persons of this age group to be spontaneous," he said. "It was unusual that the roommates [Escalera and Mayorga] didn't come back home and also that they had left all their property in the home."
Jenkins told CrimeOnline that no debit card transactions have happened since April 15, leading her to believe that the pair "are not traveling anywhere."
Police said that then the couple left their apartment, they got into a gray 2013 Dodge Dart with the South Carolina plate number, MVS-902. The car, according to police, has left rear bumper damage and stickers on the back window.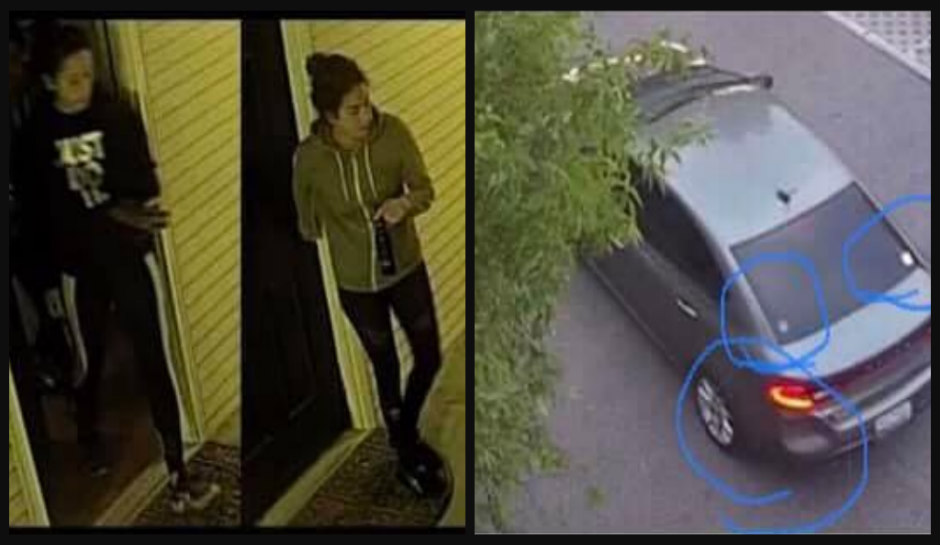 Escalera stands 5-feet-2-inches tall and weighs around 120 pounds. She has light brown hair and blue/green eyes and several tattoos. Mayorga stands 5-feet-5-inches tall and weighs around 130 pounds. She has long dark brown hair with a reddish tint and brown eyes.
"Paige, if you're reading, please know there's nothing you could do to make us not want you back," Jenkins said. "You are the only person who has been here through it all as kids.. the only person truly knows all the pieces. I need you in my life. Your nephews want you in theirs. Come home and we will work this out together. We all love you so much."
Anyone with information is encouraged to contact the Wilmington Police Department at (910)-343-3609.
For the latest true crime and justice news, subscribe to the 'Crime Stories with Nancy Grace' podcast. Here is a related episode. 
Join Nancy Grace for her new online video series designed to help you protect what you love most – your children.
[Feature Photo: Stephanie Mayorga and Paige Escalera/Handout]