The stepmother of slain Colorado boy Gannon Stauch said she never had the chance to process what was happening before she was arrested and taken to jail on murder charges. 
CrimeOnline spoke exclusively to Letecia Stauch on May 13 via a jailhouse phone call. She's currently behind bars without bond at the El Paso County Jail in Colorado Springs, Colorado. She's been charged with felony murder and related charges in connection with the death of her 11-year-old stepson. 
Authorities found Gannon's body in Florida, three months after he disappeared from his Lorson Ranch home, near Colorado Springs. Letecia Stauch was the last known person to see Gannon alive, but she claimed that he left on foot to see a friend and never returned home. 
It's True Justice Month on Fox Nation, and "Crimes Stories with Nancy Grace" is available now! Sign up today and get your first month for only 99cents!
Investigators, however, said Stauch killed her stepson and went to great measures to cover up his death. 
According to a 32-page affidavit, Stauch waited until she was alone with Gannon on the afternoon of January 27, then killed him at their home. She's accused of murdering Gannon inside his bedroom, hiding his body in the trunk of her car, then transporting him to an unknown location in Douglas County, Colorado. 
Letecia Stauch Arrest Affid… by Leigh Egan on Scribd
Authorities said she later drove back to Douglas County, retrieved Gannon's body, drove to Pace, Florida, and dumped him under a bridge. 
Although Stauch said she's unable to talk about the details of the case, she said she was innocent of the charges against her. She added that a witness "officially went on record" with her defense team, but she couldn't elaborate further, due to the ongoing investigation.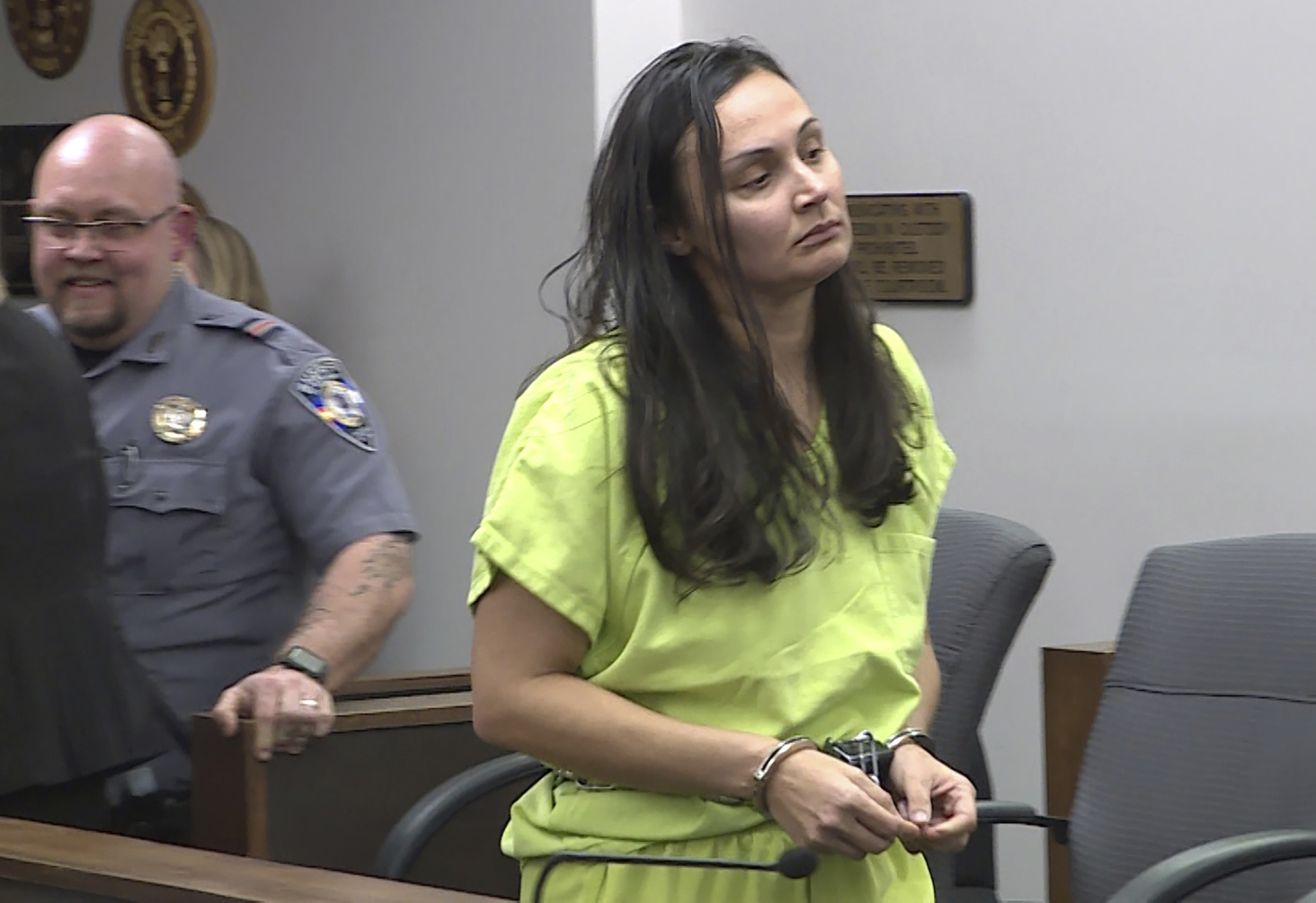 Stauch also revealed that she's had a chance to think more clearly while behind bars. She said she's had time to process how her life has been turned upside down throughout most of the year, indicating that she may be experiencing post-traumatic stress disorder (PTSD).
"I'm not trying to knock anyone that's been in war or anything like that, but people handle situations differently," Stauch said.  
"You have plenty of time to sit in here and actually like, breathe and be able to like process it because I hadn't even went through the emotions of all of it yet you know? And the emotions, you know, of being this bad person and all that." 
Stauch is currently being housed at the ward section of the jail, where inmates receiving mental health services are housed. 
According to the El Paso County Sheriff's Office, "healthcare staff at the El Paso County Jail provide emergency, preventive, and chronic care for all inmates regardless of legal custody status." This includes access to a "licensed psychologist, psychiatrist, [and] mental health clinicians."
Mental health also provides crisis intervention and group therapy as needed.
Leaked Photos
Stauch said other inmates in the ward have been taking things from her and "selling it on YouTube."
A photo circulating on social media, which appeared to be a tipped over candle with a brown substance spilled on carpet, was allegedly taken in the Stauch's Lorson Ranch home. Stauch said that the photo was not one of the items taken from her.
It's unclear where the photo originated from but Stauch, who offered to take a look at the photo, said she knew nothing about it.
"I don't know anything about that."
Family Members Speak Out
Meanwhile, CrimeOnline spoke via text message with Gannon's maternal aunt, Veronica Turbeville-Strickland Birkenstock, who has been a constant source of strength and support for Gannon's mother, Landen Hiott. Birkenstock said that the family will not be making statements until after the trial has concluded. 
One of Stauch's aunts told CrimeOnline that Stauch was once a teacher; she said couldn't fathom her niece harming a child.
Stauch's next hearing is scheduled for June, but she indicated that it could be delayed
Check back for updates.
CLICK HERE to see all of our coverage on Gannon Stauch
For the latest true crime and justice news, subscribe to the 'Crime Stories with Nancy Grace' podcast.
Join Nancy Grace for her new online video series designed to help you protect what you love most – your children.
[Feature Photo: Letecia Stauch/KRDO-TV/The Gazette via AP, Pool, Gannon Stauch/Facebook]