A Utah officer who responded to a call from slain college student Lauren McCluskey in 2018 is accused of keeping and showing off her explicit photos, which were intended only as part of a criminal investigation.
The Salt Lake Tribune reports that McCluskey told Miguel Deras, an officer assigned to her case, that someone was extorting her over private, nude photos. The extortionist, identified as an ex-boyfriend, demanded $1,000. She paid the money, but when the threats didn't stop, she contacted the police.
As CrimeOnline previously reported, McCluskey, a University of Utah student, was found deceased in October 2018, in her car near the medical towers on campus. According to the University of Utah Police Lt. Brian Wahlin, a convicted sex offender, identified as 37-year-old Melvin Rowland, is accused of fatally shooting the student.
How do you protect your children from predators? Join Nancy Grace and a team of world-class experts for the online course 'Justice Nation: Crime Stops Here'.
McCluskey dated Rowland for around a month, then broke things off after Rowland not only concealed his criminal history but also lied about his name and age. McCluskey made numerous calls to police after the breakup, but her parents claim that authorities mishandled the case and waited until it was too late.
Hours after McCluskey's death, police found Roland inside a church, dead from self-inflicted gunshot wounds.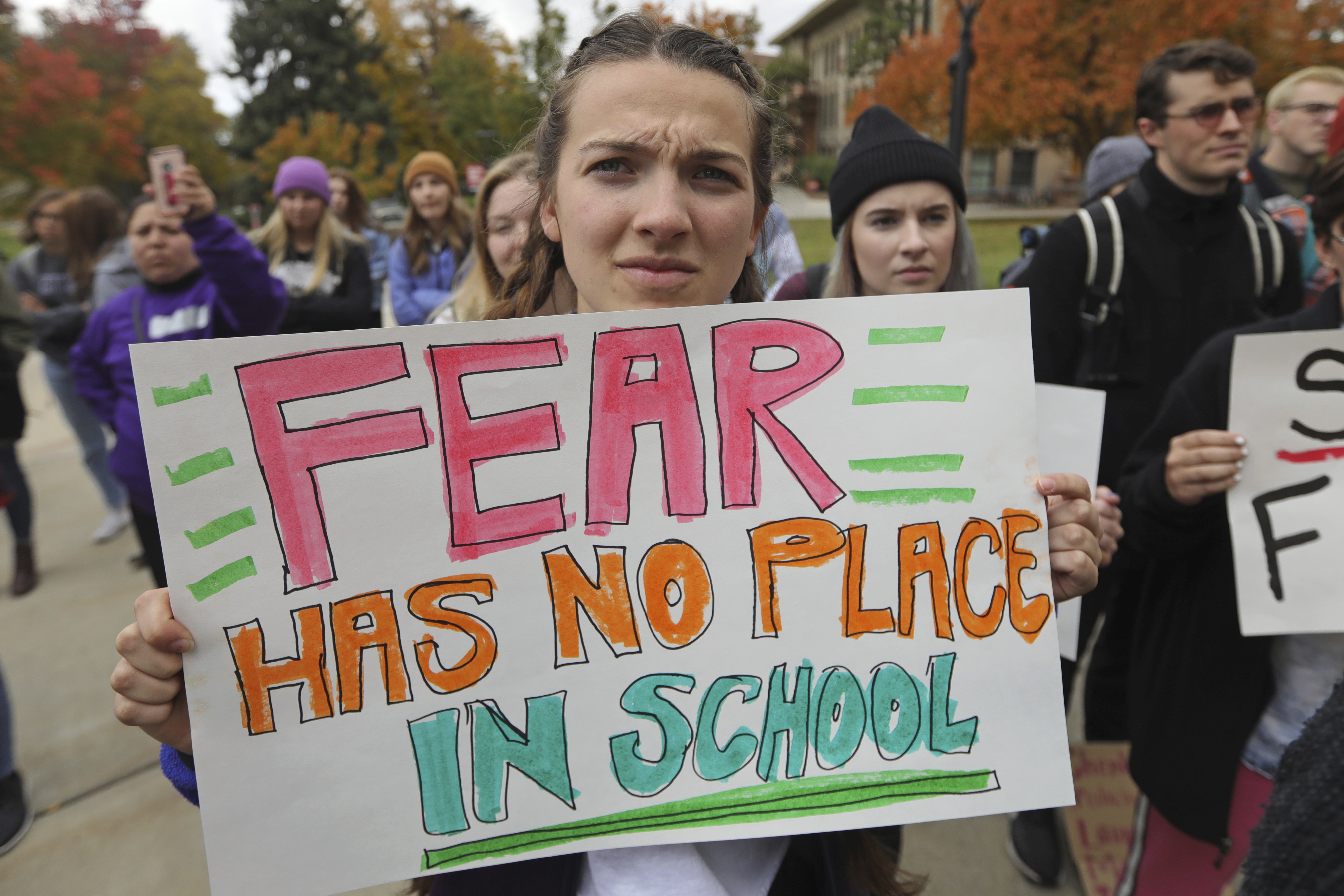 McCluskey gave Deras the photographs after he responded to one of her calls. He then allegedly saved the photos on his personal phone and bragged to at least one officer that he could look at them whenever he wanted, according to court documents.
Deras was never disciplined for the incident. The information was not disclosed until The Salt Lake Tribune pushed for, and ultimately obtained records connected to the case. By then, Deras had already left his job with the University of Utah Police.
An independent review uncovered the alleged incident, but the University of Utah Police reportedly insisted that they had no idea that Deras kept the photos for his personal use.
"He was long gone before we had any inkling that that incident with the photo being shown had occurred," U. police Lt. Jason Hinojosa told the outlet.
Deras was also accused of mishandling other calls to police made by McCluskey.
911 Calls and Police Reports
On October 12, McCluskey filed a report with campus police after receiving text messages that claimed Rowland was dead. At the time, McCluskey said she thought Rowland's friends sent the messages to lure her from her dorm, as Rowland was still posting on social media, despite it being a violation of probation to have social media accounts.
On October 13, Lauren contacted police again, stating that she received messages demanding $1,000 in exchange for the privacy of intimate photos taken while the pair dated, according to police records. McCluskey wired the money to an account after someone sent text messages threatening to post the photos online.
On October 19, Lauren again contacted the police after receiving another text message. Campus surveillance footage showed Rowland prowling around the college campus from October 19 through October 22.
"I'm worried because I've been working with the campus police at the U, and last Saturday I reported and I haven't gotten an update," she told a Salt Lake City Police dispatcher on October 19, according to CNN. "They haven't updated or done anything.
On October 22 at around 10:39 a.m., McCluskey contacted police and said she received a text from someone claiming to be Deputy Chief Rick McLenon and asking her to go to the police station. Authorities think Rowland sent the text in an attempt to lure Lauren McCluskey out of her dorm.
At around 8:20 p.m. on October 22, McCluskey was talking to her mother on the phone as she left a night class. Rowland confronted Lauren in the parking lot by her dorm, grabbed her, and dragged her to a car. In the process, Lauren dropped her cellphone and belongings. Rowland shot her multiple times once he had her inside the car.
Lawsuit
In 2019, McCluskey's parents filed a $56 million federal lawsuit against the college and campus police.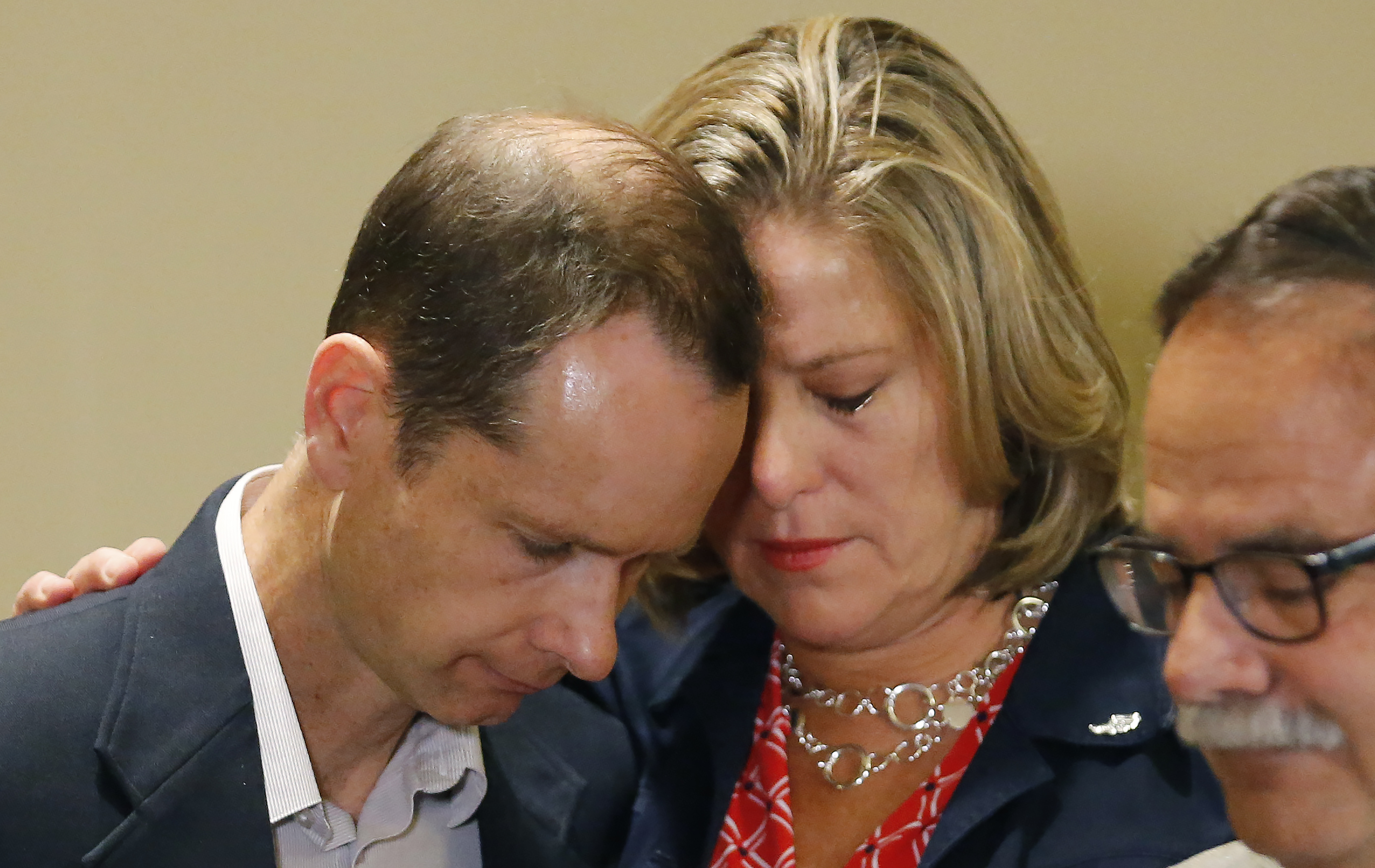 "There were numerous opportunities to protect her during the almost two weeks between the time when our daughter began expressing repeated, elevating, and persistent concerns about her situation and the time of her murder," Jill and Matthew McCluskey wrote.
University officers are accused of dismissing the stalking claims made by McCluskey—suggesting she "was the victim of an online scam," according to the 51-page lawsuit.
Almost two years after her death, McCluskey's parents received the devastating news about the photos.
"This latest revelation makes me wonder when we'll hit bottom," Matt McCluskey told the Tribune.
Deras still works as a police officer. After leaving the University police, he landed a job at the Logan Police Department, where's he currently employed.
Check back for updates.
For the latest true crime and justice news, subscribe to the 'Crime Stories with Nancy Grace' podcast. Here is our latest episode.
Join Nancy Grace for her new online video series designed to help you protect what you love most – your children.
[Feature Photo via AP/Rick Bowmer]