In 1986, 13-year-old Chuckie Mauk was shot in the back of the head after walking out of a Georgia convenience store to buy candy. Childhood friends never forgot about the case; one is even offering $100,000 for information that leads to a conviction in the case.
As CrimeOnline previously reported, witnesses in the middle Georgia town of Warner Robins saw a male in a white car speed away from a parking lot on February 17, 1986, near a bowling alley off of Burns Drive. In the aftermath, Chuckie, an avid Little League baseball player, was left sprawled out on the pavement, dead with a pack of candy in his hand.
"The night he was shot, we'd all been riding our bicycles jumping this rail he'd built," Jason Cranford, a childhood friend offering the generous reward, told The Macon Telegraph. "We were all riding our bicycles home. We split ways. I went to my house, and he went to the store,"
In March, CrimeOnline's Nancy Grace spoke with Cranford, along with Chuckie's mother and several other friends during a special "Crime Stories" episode, airing on Fox Nation. One friend was less than a minute away from Chuckie when he died.
It's True Justice Month on Fox Nation, and "Crimes Stories with Nancy Grace" is available now! Sign up today and get your first month for only 99cents!
Chris Panaczek told Grace that he was at the stoplight in a car with this sister, several feet away from Chuckie when tragedy struck. Just a child himself, Chris lifted himself up from the passenger seat and looked back after spotting Chuckie talking to a man in a white, two-door sedan.
"Chuckie was talking to a white gentleman in a white car…Chuckie had his arms folded and he was talking to this guy and I just seen hand gestures. Chuckie was laughing and talking with this guy…I kept looking back…Chuckie had picked the front tire on his bike up to turn away from this guy. If we hadn't had the radio up so loud, we would have heard the shot."
Authorities worked meticulously to interview every person in the area who owned or drove a white sedan. No suspects have been found.
"I remember an emblem being on a fender behind the front tire of that car," Panaczek added. "That's why I say it's like a Buick Regal because it's like a knight symbol, like a crest that they have over in England … and it's red, white and blue."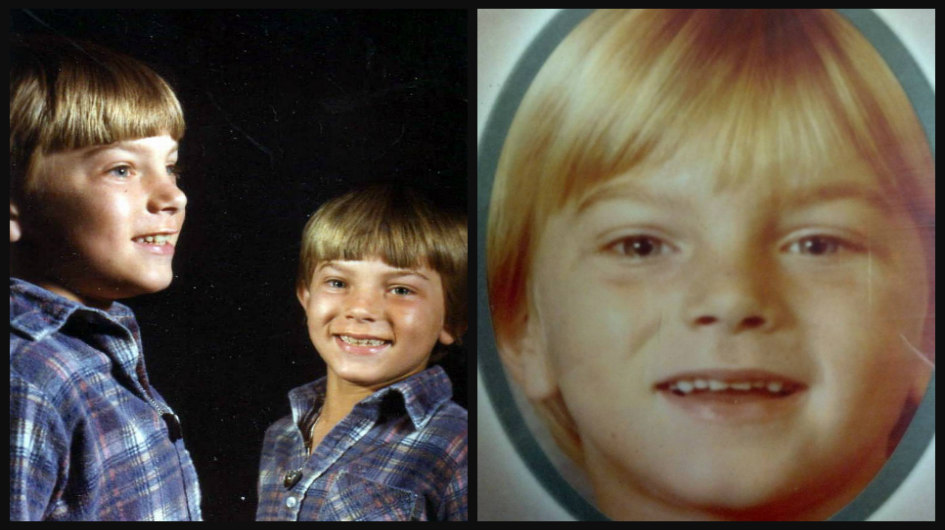 Atlanta Cold Case Research Institute director, Sheryl McCollum, who's also a crime scene investigator for the popular CBS 46 true crime show and podcast, CSI Atlanta, thinks the case can be solved, regardless of the amount of elapsed time since the incident.
CSI Atlanta established a tip line for callers, who can remain anonymous if needed, for information about the case.
"CSI Atlanta eagerly took on the job of hosting the tipline," McCollum told CrimeOnline. "We have already sent numerous tips to the Houston County Sheriff's Department, but we need to encourage more people to come forward; a $100,00 reward is life-changing money and we are confident it will help crack this case."
Chuckie's mother, Cathy Miller, is still hopeful that her son's murder will someday be solved. Over 30 years later, she still vividly remembers the day she saw her boy lying in his own blood, with a bullet hole through his face.
"I could see him where he was laying. It was a close-up shot. When they [first responders] rolled him over, they saw where the bullet had exited his face."
Grace, who has spent years covering the case, told Miller that she will not give up until the family gets answers.
"I'm going to hold onto this case as long as we have to," Grace said. "I will forever have him in my mind."
According to Panaczek, the suspect appeared to be in his 20s, with reddish-brown hair, pale skin, and acne. He was wearing an open-collar shirt.
Anyone with any information is urged to contact the tip line at 404-325-4646 or email at CSIATLANTA@cbs46.com.
Join Nancy Grace for her new online video series designed to help you protect what you love most – your children.
LISTEN BELOW FOR MORE INFORMATION ON CHUCKIE MAUK AND HOW YOU CAN HELP.
[Feature Photo: Chuckie Mauk/Handout]