UPDATE: June 12
A search of an Avon, Connecticut rental property provided no new evidence in the search for Jennifer Dulos, a mom of five who has been missing since May 2019.
UPDATE: June 11, 8:15 p.m.
Connecticut state police spent about eight hours Thursday at a property where missing mother Jennifer Dulos briefly lived with her husband Fotis Dulos and their children.
The Stamford Advocate said that police searched the home and wooded property at the Avon mansion, and that a septic company pumped out the property's large septic tank. The sludge will be examined for evidence the paper reported.
Three cadaver dogs were called in to search the property around the home, the Hartford Courant reported. It wasn't clear when detectives left at 6 p.m. if they would be returning on Friday.
ORIGINAL REPORT
A rental property where missing Connecticut mother Jennifer Dulos briefly lived in with Fotis Dulos and their children was swarmed by state troopers on Thursday.
Stamford Advocate reports that a state trooper confirmed that an update would be provided should anything be found at the home, an expansive abandoned mansion off of Sky View Drive in Avon.
The search marks the third time authorities have been to the home. The first search happened after the current homeowner, David Ford, allowed police to search the property last year in connection with Jennifer's disappearance.
"I told them anytime, whatever they needed to do," Ford told local reporters. "I don't care how long they are here and if they bring in backhoes."
How do you protect your children from predators? Join Nancy Grace and a team of world-class experts for the online course 'Justice Nation: Crime Stops Here.'
During the first search, investigators did not obtain a search warrant and didn't search the home's septic tank, as they had done with searches at other properties. They also did not utilize cadaver dogs at the time.
On May 22, authorities returned to the property. During the second search, investigators zeroed in on the 2,000-gallon, 16-foot-deep septic tank in the front yard.
The property sits around 1.5 miles from Fotis Dulos' Jefferson Crossing home. Cellphone records indicate that Fotis Dulos had movement between Jefferson Crossing and a property he had been developing off of Mountain Spring Road on the day Jennifer Dulos disappeared.
Investigators think Dulos drove to the Mountain Springs property in a red truck on May 24, 2019, to clean up after going to Jennifer's house in New Canaan earlier that day to kill her.
On Thursday's search, authorities brought in K9 units as Ford led them through the property and back to the septic tank.
"I brought them in every room and showed them every nook and cranny," Ford said. "I told them that 'if you want to knock down a wall, go ahead.'"
Fotis Dulos' former girlfriend, Michelle Troconis, who spoke publicly last month for the first time since Jennifer's disappearance, told police she saw her ex cleaning a red truck shortly after Jennifer vanished. The truck apparently belonged to an employee.
"To those who are quick to judge people they do not know. Let me say this: it is possible to misjudge others," Troconis wrote in a Spanish statement this week.
"Whether or not Fotis Dulos was capable of doing the things the police and prosecutors accused him of doing, I do not know, but based on what I have learned in the last year, I think it was a mistake to have trusted him."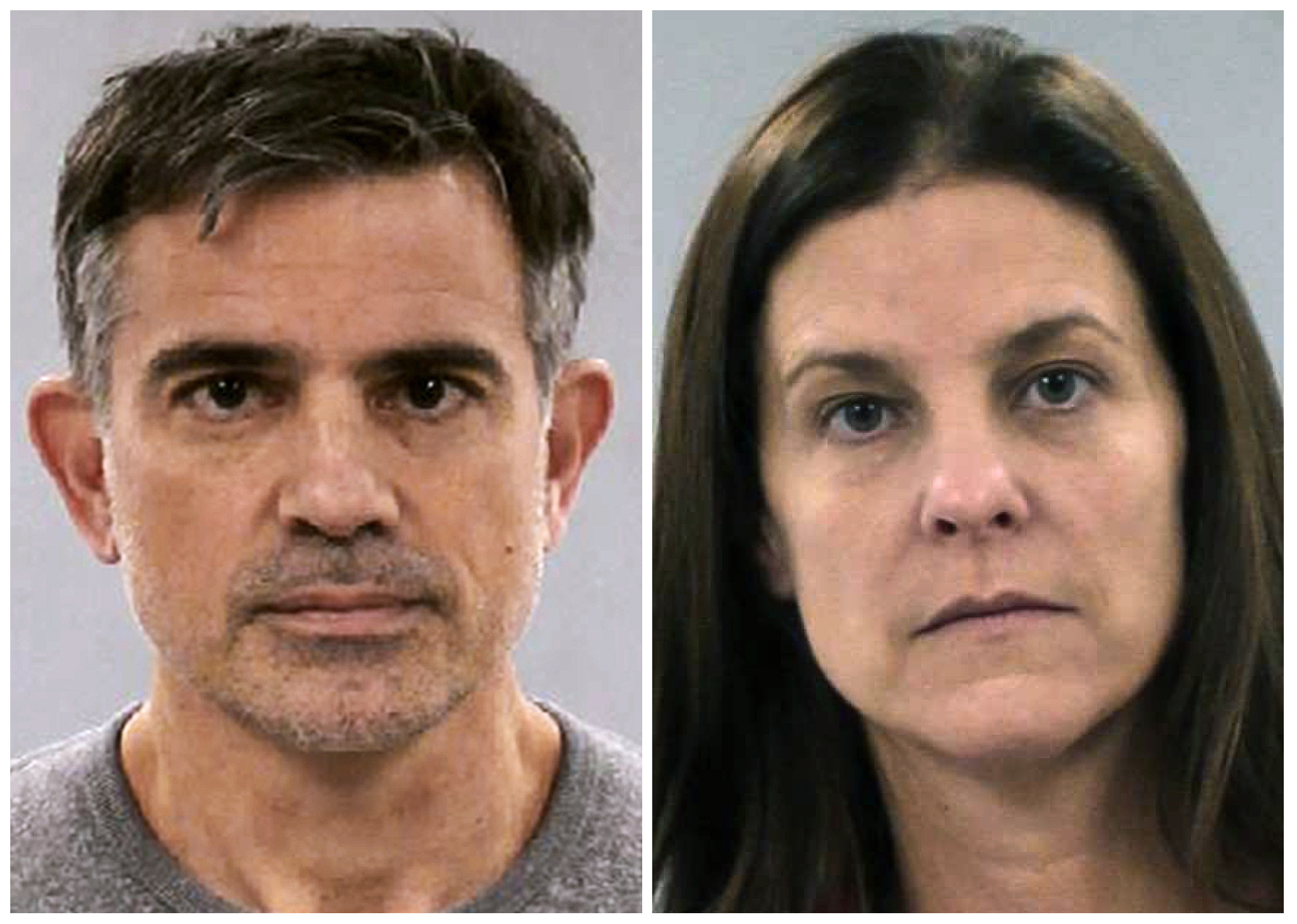 As CrimeOnline previously reported, investigators accused Dulos of "lying in wait" for Jennifer to come home the morning of May 24, 2019, when she vanished from her upscale New Canaan home she shared with her five children.
Security footage captured Jennifer walking into her home at around 8:30 a.m. Authorities noted that Jennifer's SUV left her residence at some point on May 24, but they think Fotis Dulos was behind the wheel.
Fotis and Jennifer Dulos were in the process of a tumultuous divorce and a bitter battle for custody of the five children when she disappeared. Fotis Dulos was named a suspect after investigators found security footage of both him and Troconis dumping items off at numerous different trash cans at various businesses.
Both Dulos and Troconis were arrested in June 2019 after authorities said the pair tampered with evidence. According to the arrest affidavit, investigators found, in part:
Bags of blood-stained clothing and sponges that Dulos allegedly dropped into trash cans at businesses in Connecticut
Stains of blood on Jennifer's garage floor
Blood spatter in numerous areas of Jennifer's home
Dulos' DNA mixed in with Jennifer's blood on her kitchen faucet
Obvious attempts to clean up the scene
Altered Connecticut license plates that belonged to Dulos
Security footage of Dulos driving his Ford pickup to various locations, dropping trash bags into different public trash receptacles
Security footage of Troconis "leaning out of the passenger seat of the Ford pickup and either placing something on the ground or picking up an item"
Blood DNA that matched to Jennifer inside the red pickup truck
Police arrested the pair again several months later on additional tampering with evidence charges after they uncovered more information. Both were required to wear GPS monitoring until trial.
Fotis Dulos broke the stipulations of his bond after he reportedly walked outside of his property to take down balloons and other items, left near his expansive driveway, as a memorial for Jennifer.
In January, on the morning he was due back in court to answer allegations of breaking his bond agreement, Dulos killed himself via carbon monoxide while sitting in a vehicle in his garage.
Jennifer's five children now live with her mother in New York.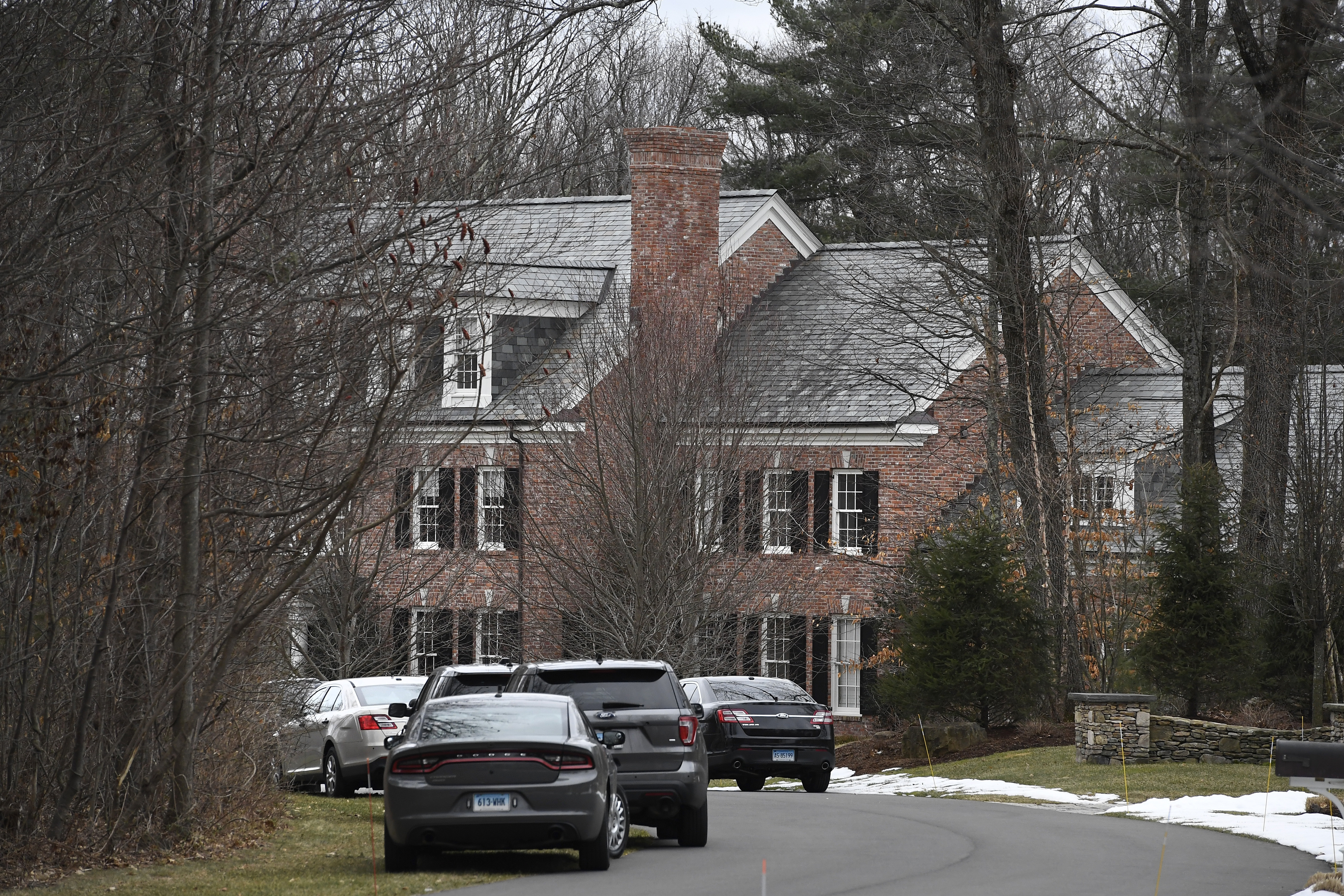 Earlier this year, Fotis Dulos took his own life. He was found inside a black Chevrolet Suburban parked inside his garage at his Farmington mansion.
First responders rushed Dulos to the UConn Medical Center with a faint pulse. He was later airlifted to the Jacobi Medical Center in New York, where he was placed in a hyperbaric chamber. He was later pronounced dead.
CLICK HERE FOR MORE JENNIFER DULOS COVERAGE
Check back for updates.
For the latest true crime and justice news, subscribe to the 'Crime Stories with Nancy Grace' podcast. Here is a previous episode on the case.
Join Nancy Grace for her new online video series designed to help you protect what you love most – your children.
[Feature Photo: Jennifer Dulos/Handout]