"A wrong decision that is made can only strengthen your ability to make a better one," suspected killer David Lee posted on his Facebook page.
On June 1, 2020, a homeless man, Timothy Smith, was found dead under a bridge on Piedmont Avenue in Atlanta. Timothy had been shot multiple times while he was sleeping.
Eleven days later, a second victim was found under a bridge at the I-20 overpass and Windsor Street. The victim was 56-year-old Curtis Cockrell.
Then, a witness saw the killer walk slowly out of a tent where he had just shot a woman multiple times while she was sleeping.
AJC reports that Isidro Rivera, who was with a crew working across the street, said he heard five to 10 gunshots coming from the area of the woman's tent.
"It was a close range," Rivera said. "Real close."
The victim was identified as Maxine McDonald.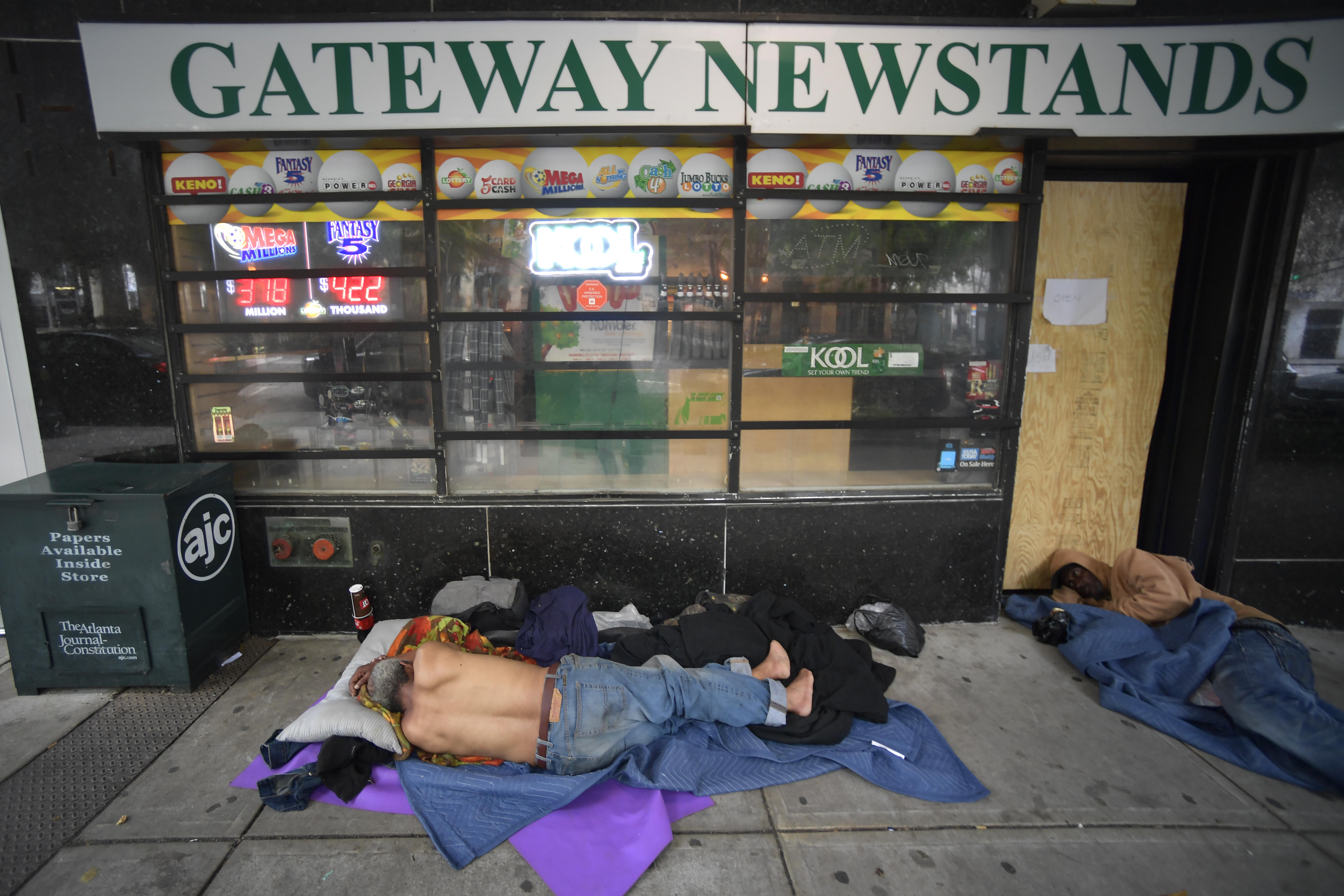 I reached out to Steven David Lampley, a former police officer and serial killer expert, for his assessment on the recent shootings.
"They seek to rid the world of a certain type of human," Steven said.
He went on to say they "are organized, typically older."
I then reached out to Geographical Profiler, Douglas Macgregor, and asked if he would do a geographical profile on this killer.
"Based on the average living/rental costs and offender type, I would suggest he lives outside of the downtown core and is targeting areas where tent cities have been set up since the start of the pandemic…either driving or taking public transport to reach the sites. "
I sent all of this information to Sgt. Raymond Layton of the Atlanta Police Department Homicide Squad. Sgt. Layton and I agreed this feels like a copycat because of all the ghastly similarities.
In 2014, an eerily similar situation occurred when Aeman Presley was arrested and eventually convicted of the brutal killings of three homeless people in Atlanta. Presley, of California, was an aspiring actor who took a bus to Atlanta to rejuvenate his acting career but ended up on television for murder instead of his acting chops.
I theorized that if this is a copycat serial killer then the latest killer likely used a .45.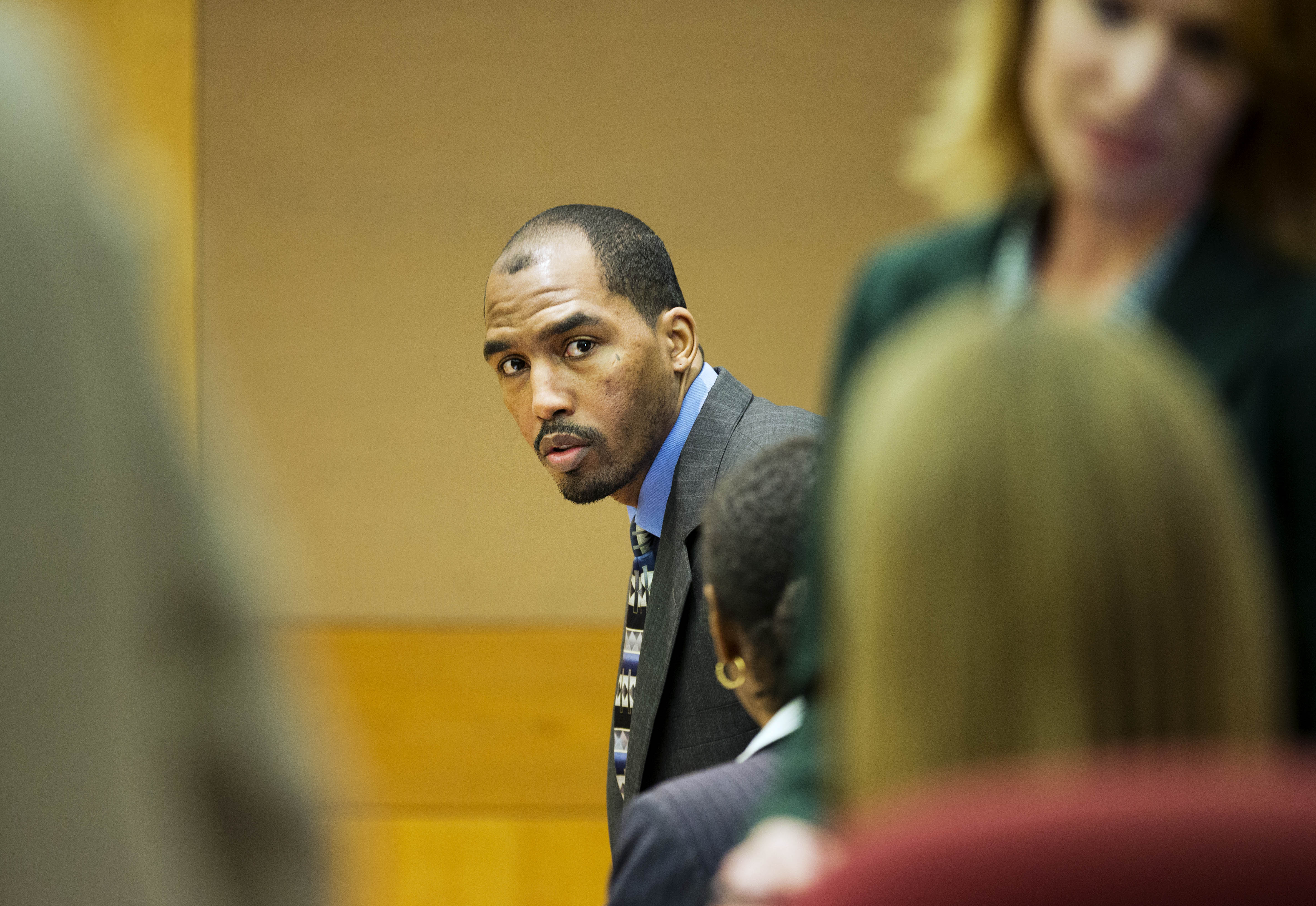 Both cases had homeless victims that were all sleeping at the time of death, shot multiple times. Both suspects lived in another city at the time of the murders, and both killers targeted men and women.
Both killers are black males and both killers were in their 30's. Both also:
Had just lost their jobs
Were single at the time of the killings
Used public transportation
Knew the train schedules
Were captured on security camera leaving the rail station
Walked to the crime scene after taking MARTA public transportation
Killed the victims within a 12-day time span.
I further believe since one was a failed actor and one was a "motivational speaker," they both liked an audience. I also believe they both suffered from mental illness that went untreated.
People are asking how the most recent alleged killer, a former Morehouse student and volunteer for the needy, could volunteer at programs helping the homeless if he was going to hurt them. I reminded them that Ted Bundy volunteered at a rape crisis center.
My supervisor at my department said, "he felt powerless over those that took power from him; so he became powerful by going after the truly powerless."
These victims were no threat to him. They were asleep and had no weapons, no money, no power at all.
Atlanta police zeroed in on a suspect and on Friday morning, arrested 29-year old David Lee for the killing of our three victims. He would have continued to kill. There may be other victims that have not yet been linked to Lee.
Karen Smith, a former Florida detective and host of the popular new podcast, "Shattered Souls," said ballistics and security footage played a large role in Atlanta officers finding the suspect.
"Cases like these are always the most difficult to solve because we are dealing with outdoor scenes and little physical evidence…..[investigators] have linked the suspect to all three suspects using ballistics testing, video surveillance, and detailed timelines of the killer's movements."
Forensic criminologist, Dr. Laura Pettler, added that "case linkage analysis is critical to solvability in serial homicide cases."
Sgt. Layton and the detectives with the Atlanta Police have done an amazing job ending this killers string of murders. I can't brag enough on the Atlanta Police Department Homicide Squad for responding to the scenes, collecting evidence, testing evidence, and interviewing witnesses.
The officers also notified families, wrote reports, tracked, identified, and captured this serial killer all amongst the city's protesting and riots, while dealing with the coronavirus pandemic.
In the meantime, Atlanta officers had to deal with the resignation of their police chief, Erika Shields, amid the stress of a fellow officer's arrest for the fatal shooting of Rayshard Brooks.
Media attention also helped bring awareness to the case. Karyn Greer, my partner in crimefighting on CSI Atlanta and a renowned anchor at CBS 46, helped us spread awareness to the public.
"Sheryl and I knew keeping media exposure on these crime scenes were important not only to keep our homeless community safe but to provide information to the public to help identify the killer…CSI has an obligation to help funnel tips and expert information to the police."
Check back for updates.
For the latest true crime and justice news, subscribe to the 'Crime Stories with Nancy Grace' podcast. Here is our latest episode. 
Join Nancy Grace for her new online video series designed to help you protect what you love most – your children.
[Feature Photo via Atlanta PD]