Three hikers have gone missing in separate incidents within the same week while navigating Mount Rainier in Washington State.
KOMO News reports that a third hiker went missing this weekend in Mount Rainier National Park as the search continues for two other hikers who disappeared during the previous week.
According to the report, Matthew Bunker of Seattle was reported missing by his climbing partner on Friday, after the hiker lost track of Bunker while the pair was descending the mountain on skis, near Thumb Rock. According to the report, Bunker is believed to have fallen, though it is not clear if Bunker's hiking partner saw a fall or evidence of a fall. A CNN report indicates that Bunker was ahead of his climbing partner as the pair descended the mountain in an area known for its dangerous terrain.
According to the CNN report, Bunker's partner reported him missing on Saturday, but the local news outlet says Bunker was reported missing on Friday afternoon. CrimeOnline has reached out for clarification.
Two other hikers have gone missing in the same area within the same week; and all three missing hikers are Seattle residents.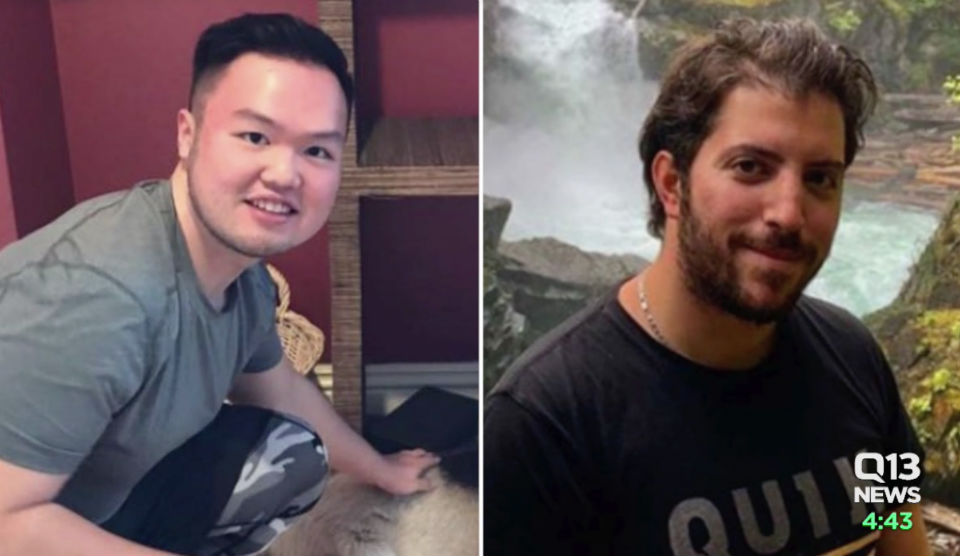 As KOMO News reports, Vincent Djie, 25, went missing on June 19 while hiking the mountain's Van Hump Trail. His car was found in the visitor's services center, and it is unclear if he was hiking alone or with companions. Continued searches have been unsuccessful in locating the man.
Talan Sabbagh, 27, was reported missing on Monday. His car was found in the Paradise parking lot at the national park. Again, it is unclear if Sabbagh was hiking alone.
A spokesperson for the National Park Service told CNN that the service is working with rescue agencies and the missing hikers' families to help locate the young men. Reports about the disappearances indicate the area where Bunker was last seen is particularly dangerous. Six hikers reportedly fell to their deaths near the same location in 2014, and air searches have been hampered by treacherous winds and weather conditions. The NPS said in a press release that foot searches have been impossible because of the conditions and the terrain.
"The terrain below where Bunker went missing is near the location of the Liberty Ridge tragedy that claimed the lives of six climbers in 2014. It is very steep, terminates in cliffs, and is known for frequent avalanches and active rockfall," NPS said in the press release obtained by CNN.
"This, combined with the broken surface of the Carbon Glacier, will prevent the deployment of ground teams in this search."
Because of the dangerous conditions, park officials have discouraged independent, volunteer searches, KOMO News reports.
For the latest true crime and justice news, subscribe to the 'Crime Stories with Nancy Grace' podcast. Listen to the latest episode:
[Feature image: AP Photo/Elaine Thompson, File]