A suspect allegedly involved in the disappearance of Fort Hood soldier Vanessa Guillen now faces federal charges in connection with the case.
The US Attorney's Office of the Western District of Texas announced that Cecily Anne Aguilar has been charged with one count of conspiracy to tamper with evidence. The charge comes after authorities uncovered human remains in Bell County on Tuesday that are likely 20-year-old Guillen, who disappeared from Fort Hood on April 22.
According to the complaint against her, Aguilar helped US Army Specialist Aaron Robinson, 20, "mutilate and dispose of" Guillen's body after Robinson had beaten her to death on the base.
Doomsday death & deception: Nancy Grace investigates "Cult Mom" Lori Vallow. Inside sources reveal brand new bombshell information. Click here to watch. 
The complaint says that Robinson told Aguilar that he had killed a female soldier with a hammer on base on April 22 and that he had taken the body to a remote site in Bell County. Robinson then got Aguilar to help him dispose of the body.
The remains found in Bell County have not yet been formally identified.
Robinson shot and killed himself earlier this week when he was confronted by police, the complaint says.
As CrimeOnline previously reported, the U.S. Army Criminal Investigation Unit met with Guillen family attorney, Natalie Kwaham, on Wednesday, following the discovery of the remains at the Leon River, around 25 miles from Fort Hood.
Officials told Kwaham that the evidence they had against junior soldier, Robinson, dated back to the day when Guillen disappeared, after a witness spotted him in an armory parking lot. Robinson's girlfriend, Aguilar, the estranged wife of a Fort Hood soldier, was also involved, officials told Kwaham.
Robinson was not the person who called Guillen into work on her day off on April 22, the last day she was seen alive, but he's the one responsible for killing her, Kwaham said.
When Guillen arrived at work, Robinson was already inside the armory room working. Guillen reportedly spotted photos of Aguilar and confronted Robinson about having an affair with someone married to a former soldier.
At that point, an argument ensued, and Robinson allegedly told Guillen that he wouldn't let her ruin his military career. He then grabbed a hammer and bludgeoned her to death, Kwaham said, leaving blood all over the armory room.
Robinson then hid Guillen's body in a Pelican case, stored it to the side of the armory room, then left the base to buy supplies. He returned that evening and took the case to the Leon River area.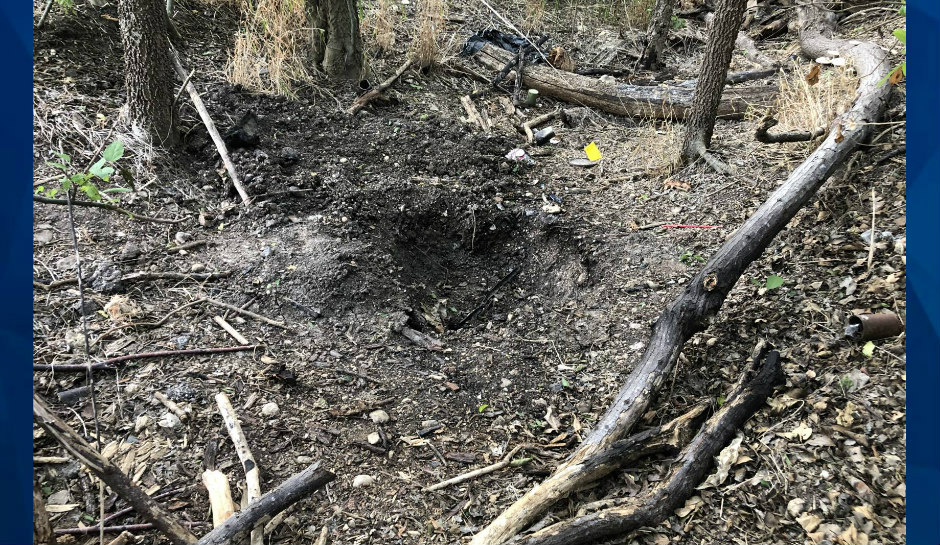 Kwaham said Robinson determined that he couldn't dispose of Guillen himself and in turn, contacted Aguilar and asked her to help. Both Robinson and Aguilar then used a machete to hack Guillen's body apart. They used cement to encase her body parts and get rid of the evidence.
"Vanessa's sister Mayra was arriving at the base; while was looking for her sister, they were dismembering her body," Kwaham said.
After leaving the scene, the suspects allegedly threw the machete, hammer, and Guillen's cellphone from a car window.
Although a witness saw Robinson leaving the base on April 22 with a Pelican case, no warrants were taken out until after investigators found the remains.
Officials told Kwaham that Guillen's face had been bludgeoned so badly that officials could barely use dental records since her teeth were smashed in during the gruesome attack.
A medical examiner is working to provide official identification.
Currently, Aguilar has no bond. She faces up to 20 years in federal prison and a $250,000 fine if convicted. She expected to appear in court in Waco early next week.
Check back for updates.
[Feature Photo: Vanessa Guillen/Handout]