Although the family of slain Fort Hood soldier, Vanessa Guillen, were given the gruesome details of her death, they chose not to tell their mother, who's currently bed-ridden.
According to the Guillen family lawyer, Natalie Kwaham, Guillen's mother, Gloria, isn't aware that her daughter's remains have been found and she's not aware of the brutal details surrounding the soldier's death.
Other family members know that the details have been shared in the media, but Gloria is not following the news, apparently after Army officials allegedly failed to provide her details for months about Guillen's disappearance, leaving her devastated and heartbroken.
During a press conference earlier this week in Washington, D.C., Guillen's sister, Lupe, confirmed that their mother was currently on bed rest, taking medication.
"My mother is on bed right now with pills." Lupe said. "Why? Because they [Army officials] lied to our faces every single day that's passed. It's just too much, more than too much."
Doomsday death & deception: Nancy Grace investigates "Cult Mom" Lori Vallow. Inside sources reveal brand new bombshell information. Click here to watch. 
The details are gory, according to Kwahm. During Thursday's episode of "Crime Stories with Nancy Grace," Kwaham explained that she met with the U.S. Army Criminal Investigation Unit on Wednesday, after humans remains were found in a shallow grave close to the Leon River in Texas.
The meeting with officials came months after 20-year-old Guillen disappeared from Fort Hood. Officials told Kwaham that the evidence they had against a junior soldier, Aaron Robinson, dated back to the day when Guillen disappeared, after a witness spotted him in an armory parking lot.
Robinson's girlfriend, Cecily Aguilar, the estranged wife of a Fort Hood soldier, was also involved, officials told Kwaham.
Robinson was not the person who called Guillen into work on her day off on April 22, the last day she was seen alive, but he's the one responsible for killing her, Kwaham said.
When Guillen arrived at work, Robinson was already inside an adjacent armory room, where he worked. Guillen reportedly spotted photos of Aguilar and confronted him about having an affair with someone married to a former soldier.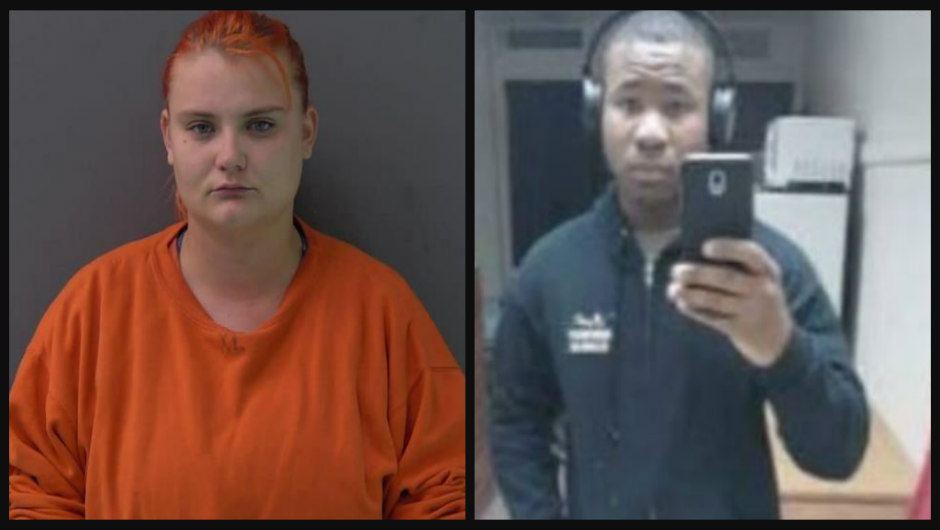 At that point, an argument ensued, and Robinson allegedly told Guillen that he wouldn't let her ruin his military career. He then grabbed a hammer and bludgeoned her to death, Kwaham said, leaving blood all over the armory room.
Robinson then hid Guillen's body in a Pelican case, stored it to the side of the armory room, then left the base to buy supplies. He returned that evening and took the case to the Leon River area.
Kwaham said Robinson determined that he couldn't dispose of Guillen himself and in turn, contacted Aguilar and asked her to help. Both Robinson and Aguilar then used a machete to hack Guillen's body apart. They used cement to encase her body parts and get rid of the evidence.
"Vanessa's sister Mayra was arriving at the base; while was looking for her sister, they were dismembering her body," Kwaham said.
After leaving the scene, the suspects threw the machete, hammer, and Guillen's cellphone from a car window.
Although a witness saw Robinson leaving the base on April 22 with a Pelican case, no warrants were taken out until after investigators found the remains.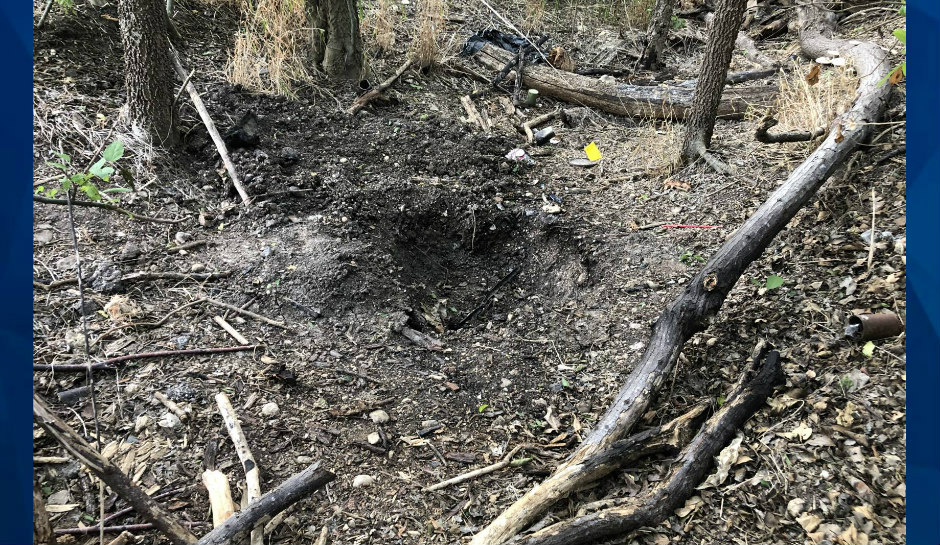 Officials told Kwaham that Guillen's face had been bludgeoned so badly that officials could barely use dental records since her teeth were smashed in during the gruesome attack. She was identified through strands of hair, Kwaham said.
Robinson, according to family members, is the same person accused of sexually harassing Guillen.
"I think Aaron Robinson was a bad actor for a long, long time," Dr. Bethany Marshall, a Beverly Hills-based psychoanalyst told Nancy Grace. "I think the military knew that he was sexually harassing women. I do not think Vanessa was the only victim."
"In them [Army officials] telling the family and being transparent, they have to acknowledge they are complicit in Vanessa's death. They looked the other way."
The question still remains: How did the suspect manage to cover up an armory room full of blood?
"The whole place was filled with blood," Kwaham said. "He was there between 10:30 and 11:13 in the room, which makes no sense. He kills and cleans up the whole crime scene in 43 minutes?"
Aguilar is now behind bars, facing a second-degree felony charge of tampering with evidence, namely a human corpse.
Check back for updates.
For the latest true crime and justice news, subscribe to the 'Crime Stories with Nancy Grace' podcast.
Join Nancy Grace for her new online video series designed to help you protect what you love most – your children.
[Feature Photo: Vanessa Guillen/Handout]