A criminal complaint filed at the U.S. District Court Western District of Texas provides additional insight about the disappearance and death of Fort Hood soldier, Vanessa Guillen.
According to court documents, 20-year-old Guillen, who was inexplicably called into work on her day off on the morning of April 22, went to an adjacent armory room, where junior soldier Aaron Robinson was working at the time.
No one saw Guillen leave the armory room once she met up with Robinson and she stopped responding to text messages and calls. Guillen left her ID card, keys, and wallet behind in an armory room next to the room where Robinson worked, according to a witness. She never returned to pick the items up.
Doomsday death & deception: Nancy Grace investigates "Cult Mom" Lori Vallow. Inside sources reveal brand new bombshell information. Click here to watch. 
Robinson told authorities that Guillen read off serial numbers for weapons and equipment when she arrived at the adjacent room. He claimed she then left to go a motor pool, where she was to hand off paperwork about a .50 caliber machine gun. Employees in the motor pool said they never saw Guillen.
Cecily Aguilar Complaint/Va… by Leigh Egan on Scribd
Guillen's last outgoing text message was to Robinson, according to the criminal complaint. Robinson told police he finished up in the arms room at around 11 a.m. and left to see his girlfriend, Cecily Aguilar, a civilian who lived off-post. He said he stayed at Aguilar's home until 6:30 p.m., then returned to the base to sign paperwork.
Two witnesses said they saw Robinson that evening as he left the arms room with a large black trunk. He put the trunk in his car and drove away.
Robinson gave investigators consent to search his phone, which showed multiple calls and text messages to Aguilar on April 22. Aguilar told investigators she was with Robinson all night on April 22.
When asked why Robinson called so often if they were together on the night in question, Aguilar initially said she lost her phone and he was calling to help her find it. However, the time spent on the calls indicated that her story wasn't true.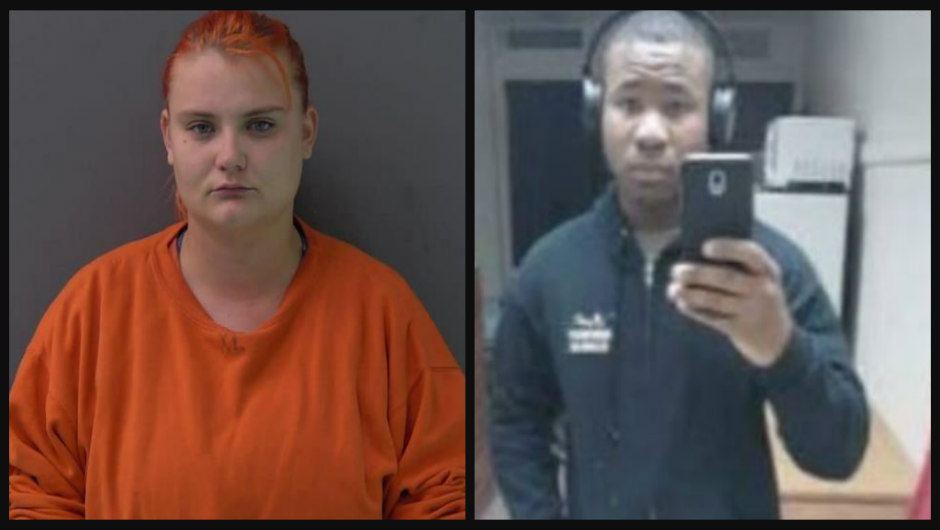 Aguilar admitted she lied and said she was actually taking a long drive on April 22, and that Robinson eventually met up with her in Belton, Texas, to "look at stars." Phone analysis indicated that both Robinson and Aguilar were near the Leon River in Belton on April 22, 23, and again on April 26.
Robinson's superiors advised him that he was not to leave the base while the investigation continued, although he was not charged at the time.
On June 29, authorities were called to an area close to Leon River after contractors working in the area detected a foul odor. Once there, they found human remains in a shallow grave.
During a previous search around the same area, Texas EquuSearch founder, Tim Miller, and his search team found a charred lid top that matched that same type of trunk Robinson was seen carrying to his car on April 22.
At around 8:30 p.m. on June 29, investigators confronted Aguilar. She reportedly then confessed that Robinson told her he had beaten a female soldier with a hammer on April 22. She subsequently met up with Robinson later that evening and helped him hack the victim's body parts off while by the Leon River. The remains were buried in three shallow holes.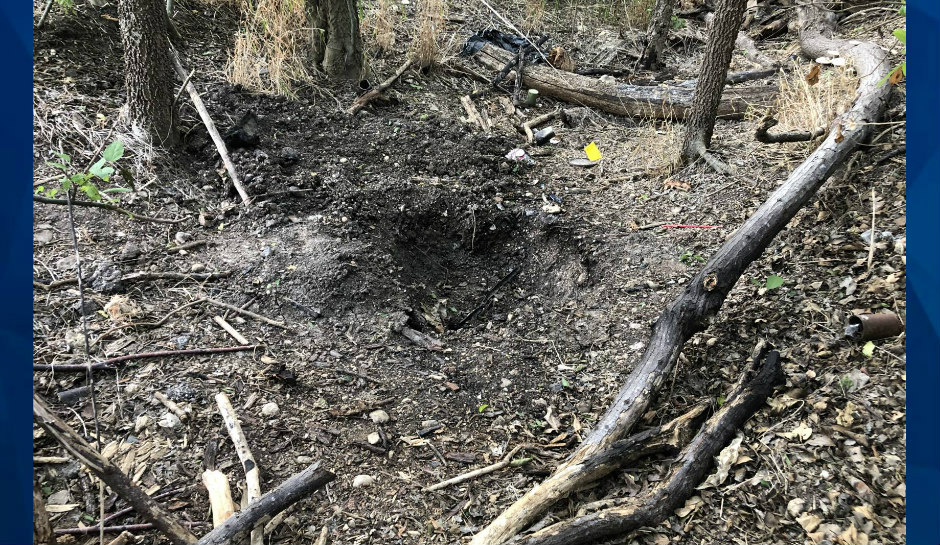 Both suspects later returned to the area on April 26 with some cement mix that Aguilar bought from someone online. They moved the body parts, covered them with wet cement mix, then buried the remains again in three shallow holes. The suspects returned homed and burned their clothes, according to the criminal complaint.
When Robinson learned that authorities had found remains, he managed to escape from the base. Working with authorities, Aguilar placed a "controlled phone call" to Robinson, who apparently "never denied anything they did to Vanessa Guillen."
"Baby, they found pieces…they found pieces," Robinson said to Aguilar, referring to investigators discovering human remains.
On July 1, as authorities were pursuing Robinson, he fled from a residence with a personal handgun. As authorities approached Robinson, he put the gun to his head and pulled the trigger. He was pronounced dead at the scene.
Authorities arrested Aguilar shortly after. She's been charged with one count of conspiracy to tamper with evidence.
Check back for updates.
Join Nancy Grace for her new online video series designed to help you protect what you love most – your children.
[Feature Photo: Vanessa Guillen/Handout]