A Kansas toddler found dead earlier this month suffered excruciating abuse before her death, according to a newly-released affidavit.
As CrimeOnline previously reported, Howard Jansen III, identified as the father of 3-year-old Olivia Jansen, has been arrested for first-degree murder, aggravated endangering a child and criminal desecration of a body. Police also arrested his girlfriend, Jacqulyn Kirkpatrick, on the same charges.
Authorities found Olivia deceased on July 10, hours after Jansen walked to the police station to report her missing. Jansen arrived at the station at around 8:30 a.m. and told authorities that he last saw Olivia sleeping on the couch in his girlfriend's Kansas City home, off of Gibbs Road, at 6 p.m. the night prior.
Jansen later allegedly changed his story and said he last saw his daughter at around 11 p.m. the night before.
Doomsday death & deception: Nancy Grace investigates "Cult Mom" Lori Vallow. Inside sources reveal brand new bombshell information. Click here to watch.
Investigators found the child's body in a shallow grave, in a wooded area by a walking trail only nine blocks from the Gibbs Road home. She had been covered up with dirt and sticks.
Fox 4 reports that according to the affidavit, an autopsy report indicated that Olivia had a cut on the back of her head and "significant bleeding on the back of her brain." The brain bleeding ultimately caused the child's death.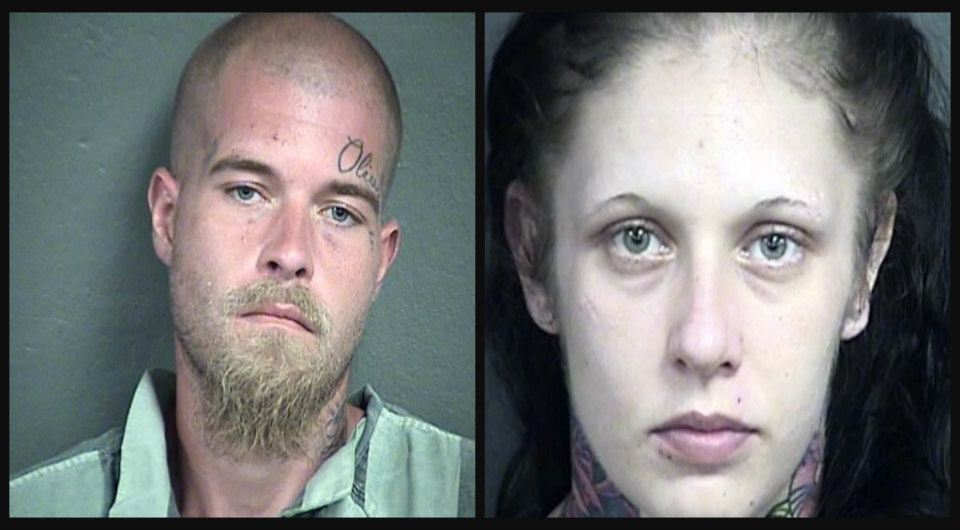 Olivia also had severe bruising on her face, arms, and legs, and other injuries that were consistent with ongoing child abuse, according to the affidavit.
Earlier this month, Olivia's grandmother, Elisabeth Jansen, told KSHB 41 that she last saw the child in March. Olivia reportedly didn't want to go home and wanted her grandparents' assurance that she could come back to see them.
"She was always so unhappy to go home. She would frown and say, 'You love me? You're not mad at me? I come back? I come back?' [sic] and I told her, 'I will hurt anybody who that keeps you away from me.'"
Elisabeth added that although they contacted DCF, no one removed Olivia from her father's care. Records indicate that police had been to Olivia's home at least five times before her death.
Olivia's biological mother is currently incarcerated on unrelated charges. Both Wiggins and Kirkpatrick remain behind bars on bond amounts of $500,000 each.
Ongoing DCF Issues in Kansas
Kansas police previously said that since 2014, at least 81 children who were supposed to be monitored by the Kansas Department for Children and Families died from abuse and neglect. The public is now fighting back in record numbers and demanding a change to help stop further preventable deaths, according to The Kansas City Star.
The following cases are among the many child welfare cases that ended in tragedy.
Evan Brewer
In September 2017, Wichita police confirmed that the remains of a toddler found buried inside a cement structure in a residential home were of Evan Brewer.
As CrimeOnlinepreviously reported, Miranda Miller, 36, the boy's mother, was initially arrested on suspicion of aggravated interference with parental custody after the child's father, Carlo Brewer, went to Miller's rented home off of South Vine in Wichita, searching for the boy.
Brewer never found his son, although Miller had no custodial rights to the boy.
Miller's boyfriend, 40-year-old Stephen Bodine, was also arrested on suspicion of aggravated assault and aggravated interference with parental custody, after he allegedly threatened the boy's father and stepmother, and popped their car tire with a hatchet after they approached him about Evan's whereabouts.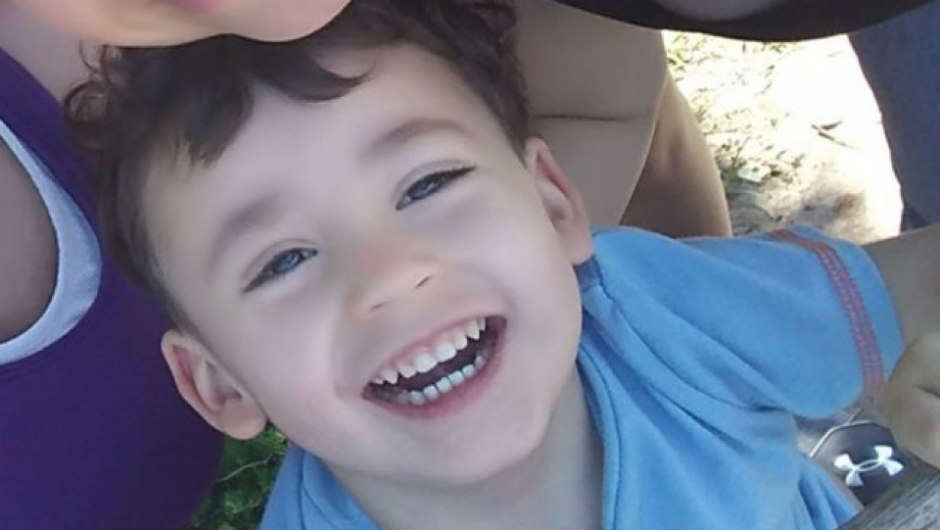 The boy's family was concerned about Evan in the months before his death and tried to get state agencies to step in before he disappeared.
In March, Carlo Brewer told police he had not seen his son in over a month. He pleaded for assistance. In May, he filed a Protection from Abuse Order (PFA), and according to the order, there were signs of abuse filed by DCF that spanned back to 2016.
Read More: Court docs reveal mother previously abused toddler boy found dead, sealed in concrete
Court records indicated that Miller had abused Evan while in her care several times. She was also accused of leaving the boy in filthy clothes and dirty diapers.
Another court document stated that Bodine had beaten Evan so severely that the child needed CPR. Yet, somehow, Miller still had the child in 2017.
Police said they tried on several occasions to serve Miller with the PFA papers, but they couldn't locate her.
In November 2017, local station KWCH sent a request to DCF, asking for records to outline the abuse complaints against Miller. The agency denied the claim and said the records are sealed.
"We just have very little faith at this point that justice can be served in the criminal courts given the frequent and repeated refusal to cooperate with us," said Carlo Brewer's lawyer, Shayla Johnston.
Both Miller and Bodine have since been sentenced to lengthy prison sentences after their charges were upgraded to murder.
Caleb Blansett
In December 2014, the mother of 10-year-old Caleb Blansett called 911 and said she stabbed her son to death inside their Wellington home.
According to court records, Lindsey Nicole Blansett, 33, crept into her son's bedroom just before midnight and hit him over the head with a rock. She then "stabbed him with a knife multiple times until he was dead," before calling 911.
Court records show that shortly after the little boy's death, Kansas DCF arrived at his father Clint Blansett's home and asked him to sign paperwork and agree to never talk about his son's death or DCF with the media.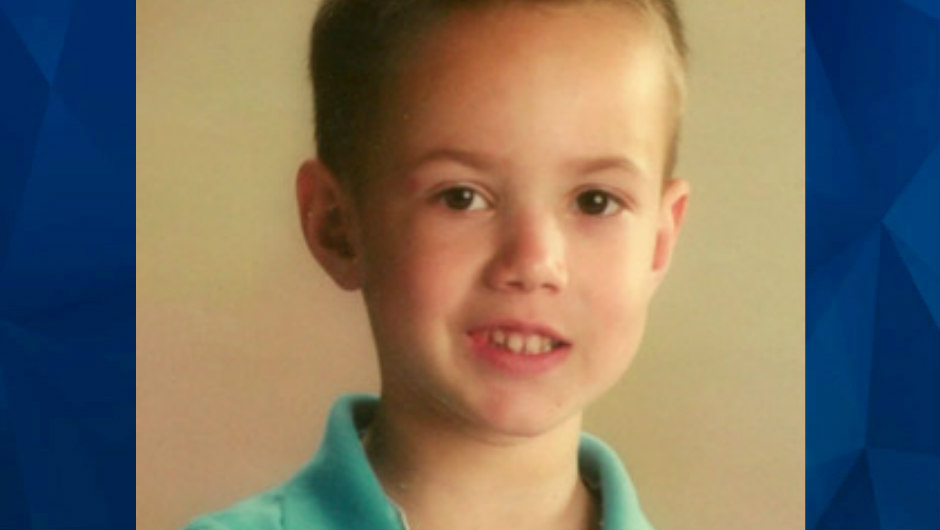 "It was a gag order," Blansett said. "She was there for DCF; she wasn't there for me…. She was there to ensure that I wouldn't speak to the press. That was her only concern."
Neglect reports against Lindsey Blansett dated back to 2012. A timeline on the report outlined a series of allegations that Lindsey Blansett failed to care for her son. DCF determined on several occasions that Caleb was OK after his mother refused the assistance and services offered by the agency.
Clint Blansett told the Kansas City Star that he battled Kansas DCF for years. Further, a former "high-level DCF supervisor," Dianne Keech, reportedly said the paper that employees were instructed to shred all paperwork once a child dies.
Lindsey Barnett was sentenced to 25 to years to life for murder.
Lucas Hernandez
The remains of 5-year-old Lucas Hernandez were found on May 24, 2018, under a culvert area in Harvey County, Kansas.
Private investigator David Marshburn located Lucas, although the child was hardly recognizable. The woman who last saw Lucas alive, Emily Glass, led the PI to the remains. Glass, the girlfriend of Lucas' father, was the boy's caregiver on the day he disappeared, while his father was working out of state.
"Cold and callous," Marshburn explained when asked about Glass' demeanor. "She kept her sunglasses on, kept her arms crossed, didn't say anything but short answers, and basically no emotion, not one time…..It was like staring at a photocopy of her mugshot."
The Wichita Eagle obtained a court document filed by a Sedgwick County prosecutor that details allegations of child abuse against Glass. The documentation also details reports made by the school nurse at Beech Elementary School in Wichita, after she noticed numerous bruises and marks on Lucas.
Glass, who was supposed to be taking care of Lucas when he disappeared in February, was diagnosed with bipolar disorder, according to the court document. She experienced outbursts and had a difficult time controlling her anger. Her alleged use of methamphetamines and heroin likely exacerbated her anger issues.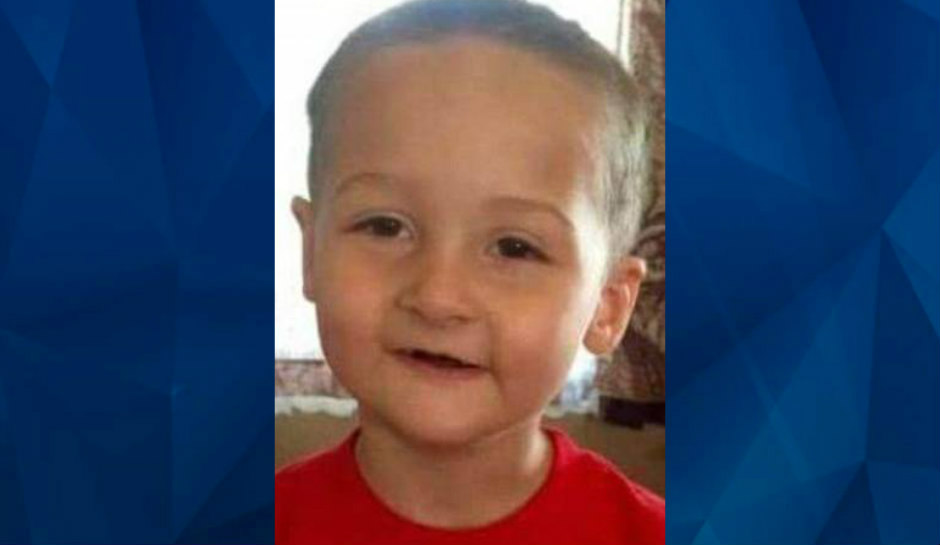 Authorities believe that Glass took her anger out on Lucas as a way to get back his father, Jonathan Hernandez. Witnesses said bruises and marks appeared on Lucas generally after Glass and Hernandez had a fight with each other.
The timeline of the alleged abuse, according to the court document, spans back to a 2015 report when Lucas' biological mother questioned suspicion of abuse.
February 14, 2015: Jamie Taylor, the biological mother of Lucas, becomes worried about him and asks police to check on the boy at his father's house. Police don't find anything unusual going on and noted Lucas as "fine."
February 22, 2016: Police arrest Glass and Hernandez for fighting during a domestic dispute incident.
March 2017: A witness told the Kansas Department for Children and Families (DCF) that Lucas was covered in temporary tattoos to hide the bruises on his body.
May 16, 2017: A report is filed with DCF with complaints that Lucas is being abused at home, with Glass and an unknown person as the culprit. The reports noted that the witnesses said they saw a slap mark across the boy's cheek and bruising on his arm in the shape of a hand.
October 2017: Glass visited Hernandez while he worked in New Mexico, and brought Lucas along with her. Family members in New Mexico reported that they saw Lucas with two black eyes. The incident was reported to children's services in New Mexico.
November 2017: An updated report reflected that bruises appeared on Lucas after Glass fought with his father.
December 3, 2017: A witness spotted Lucas with bruising on his arms, legs, and forehead. Lucas said Glass got mad at him and "threw a water bottle at his face."
December 16, 2017: Glass was supposed to pick Lucas up from school but claimed she fell asleep.
January 22, 2018: Lucas arrived at school with numerous bruises and abrasions, according to an interview conducted by DCF with the school nurse. The nurse found abrasions and bruising on the boy's right eyelid, right cheek, right knee, nose,  left eyebrow, left cheek, and left eyelid. He also had a large cut on his nose that measured around three inches long.
Before any convictions, Glass took her own life inside her rented Sedgewick home, the same residence Lucas was last seen in.
Check back for updates.
For the latest true crime and justice news, subscribe to the 'Crime Stories with Nancy Grace' podcast. Here is our latest episode. 
Join Nancy Grace for her new online video series designed to help you protect what you love most – your children.
[Feature Photo: Olivia Jansen/Handout]