A Connecticut man accused of killing his entire family in a rented Florida townhouse is now claiming he's innocent.
The Orlando Sentinel reports that Anthony Todt, who's accused of killing his wife, children, and dog, sent his father a 27-page letter from jail. Todt is currently housed at the Osceola County Jail without bond on murder charges after his family was found dead at a home in Celebration, Florida, earlier this year.
According to the letter, Todt reportedly claimed that his wife, Megan, mixed Benadryl and Tylenol PM in a dessert and gave it to their children, Alek, 13, Tyler, 11, and Zoe, 6. After the children fell asleep, Megan stabbed them to death, Todt wrote.
"Long story short, she gave them the Benadryl/Tylenol PM pie, separated them, woke up at 11:30 [p.m.], stabbed and then suffocated each one," Todt wrote to his father, Robert Todt. "At the news of this I ran to the bathroom and puked — I was weak."
Doomsday death & deception: Nancy Grace investigates "Cult Mom" Lori Vallow. Inside sources reveal brand new bombshell information. Click here to watch.
The letter, which was copied by the Orange-Osceola State Attorney's Office as evidence, was released to the Sentinel on Monday.
Todt also reportedly claimed that he wanted to open up about his family's deaths months ago, but didn't after his attorneys advised him to remain quiet.
"I would have called a press conference months ago, but I was told by my attorneys, who happen to be some of the best in the state, that that was not the appropriate way to handle the case. So I just sit in idle, making a list of lawsuits [for] when I get out."
Prosecutors, however, presented enough evidence against Todt to secure a grand jury indictment against him in February, on four counts of first-degree murder.
As CrimeOnline previously reported, Todt was arrested in January at the Celebration home, following a welfare check in December after his family in Connecticut hadn't heard from him. During the first visit, authorities said they didn't notice anything unusual.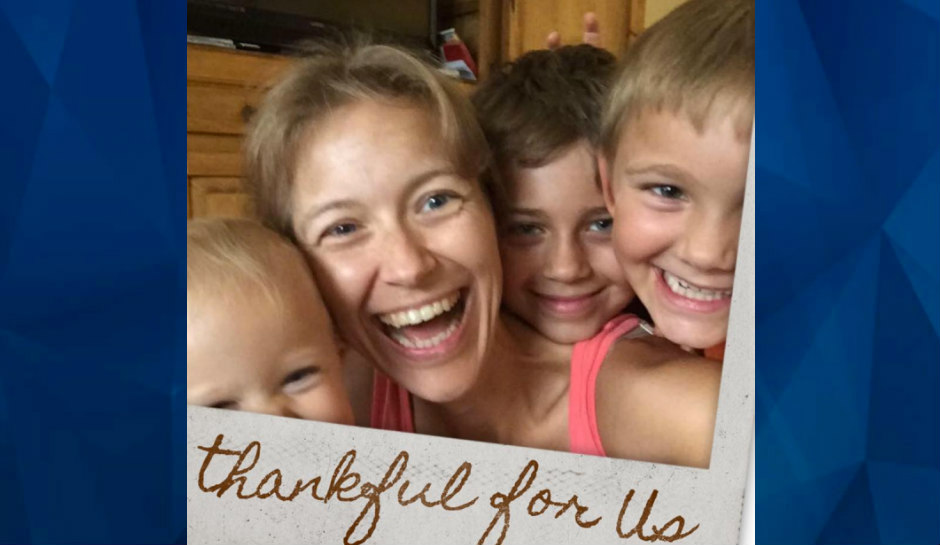 When authorities returned to the home in January, they had federal agents with them. They served an arrest warrant from the Department of Health and Human Services after investigators alleged Todt scammed insurance companies for numerous years.
Inside the home, investigators discovered a grisly scene.
Megan had a stab wound to her stomach. Their two sons also had stab wounds on their abdomens. According to investigators, the boys' bodies were completely black and had started to decompose.
The youngest child, Zoe, didn't have any obvious physical trauma. Investigators said they found the little girl deceased and at the foot of a bed, wrapped in a blanket.
Police arrested Todt at gunpoint and took him away in cuffs. Local reports indicated that Todt emanated a "strong odor" as officers led him from the home.
Authorities later said that Todt may have spent at least a week inside the home with his family members' deceased bodies.
Todt was initially taken to the hospital after telling the officers he had taken Benadryl pills and commented about harming himself.
Possible Motive
According to a 36-page affidavit filed in federal court and obtained by CrimeOnline, Todt, who owned Family Physical Therapy in Connecticut, billed insurance companies for extra services that never happened and for appointments that never took place.
Anthony Todt Arrest Affidavit by Leigh Egan on Scribd
Todt reportedly commuted back and forth from Florida to Connecticut, but his license expired in September 2019. A sign on the front of his business in Connecticut indicated that they would return after January 1, but apparently the business never reopened.
Numerous parents of children who were patients at Family Physical Therapy confirmed that their insurance companies were billed for therapy sessions their children never attended.
Todt owed over $100,000 to investors after taking out loans from 20 different commercial lenders to fund his business. He's accused of defrauding the government's Medicare and Medicaid programs, as well as private insurance companies, such as Anthem Blue Cross Blue Shield, to pay off his debts.
Despite the evidence against him, Todt maintained in the letter to his father that he was "10000% innocent" and was constantly caring for his wife, who he said had Lyme disease and depression, among other illnesses.
Todt wrote that the move to Florida was prompted by Megan's alleged illnesses.
"I was determined she was going to get better, and she was, though the good days were amazing but the 'bad days' were even more depressing for her."
The accused killer said that on the day of the murders, everything was "phenomenal" and his wife woke up without any pain for the first time in months.
Although the family lived in a rented home off of Reserve Place in Celebration, they owned another home nearby. Todt wrote that he was at the home he owned doing repair work and picking up his daughter's Mickey Mouse necklace earlier that day, then returned to Reserve Place to play basketball with his sons.
That evening, according to Todt, Megan asked everyone if they would like dessert. Todt claimed he declined because he was trying to lose weight.
"They said mom was preparing dessert and was I going to join them," he wrote. "I said 'no' as I was trying to lose some weight, etc."
Afterward, Todt went back to the owned home, did some work, then went to his minivan for a "siesta" (nap), according to his letter. He ended up sleeping until 4 a.m. in the vehicle, he wrote, then woke up in a panic because he needed to help his wife with therapy.
Todt said he drove back to the rented home and found his wife at the top of some stairs, where she allegedly confessed that she killed the children and "released their souls."
Todt wrote that Megan then said she had to be with her babies and stabbed herself in the abdomen after taking Benadryl.
The suspect wrote that he never contacted police because he spent weeks "in a haze" after the incident and was unaware of the insurance fraud charges against him.
Robert Todt's Murder Plot
Decades before the Florida massacre, Robert Todt was involved in a grisly murder-for-hire plot after he paid someone to murder his wife. In February, he told the Hartford Courant that his son witnessed a lot of trauma during his life.
"There's only so much trauma a young kid can take at that point," Robert Todt, who still claims he's innocent despite a conviction, told the outlet.
In 1980, Robert Todt, a former board-certified special education teacher at the Bensalem Township School District in Pennsylvania, paid a former learning disabled student $800 to kill his then-wife, Loretta.
She lost an eye, but Loretta survived the incident. Her two children were home at the time, including Anthony Todt, 4 at the time.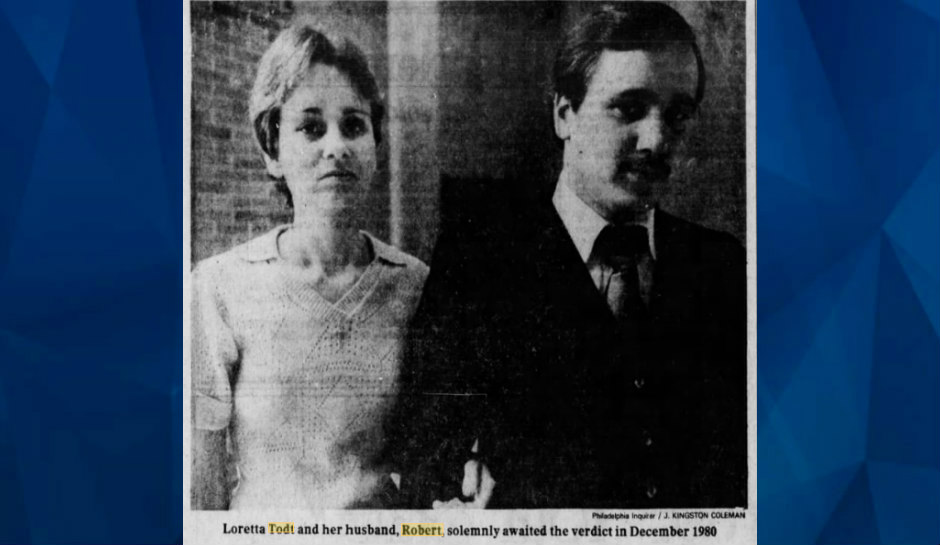 Shortly after the incident, 4-year-old Anthony Todt told investigators he heard his mother screaming before a man with a "T" across his forehead picked him up and took him back to bed, according to a September 1981 report by the Philadelphia Enquirer.
"[He was] wrestling with my mommy on her bed." 
Robert Todt was apparently engaged to another woman when the shooting took place. The woman, identified as Colleen Fecho, testified that they had made "substantial plans" toward marriage.
Although Robert Todt eventually admitted to having an affair, he continued to deny planning his wife's shooting. A jury disagreed and Robert Todt ended up spending many years in prison.
"I offer you forgiveness for not being there to protect us that night, March 19, 1980," Anthony Todt wrote in the letter to his father. "Although we were both not there [on] our respective nights in question, for different reasons, I cannot forgive myself if I don't first forgive you."
Check back for updates.
For the latest true crime and justice news, subscribe to the 'Crime Stories with Nancy Grace' podcast. Here is a related episode. 
Join Nancy Grace for her new online video series designed to help you protect what you love most – your children.
[Feature Photo: Todt Family/Facebook