The grandmother of a Kansas toddler found dead earlier this month says that the child's father, who's accused of murdering the young girl, is a "mean, hateful" man who abused both children and animals.
As CrimeOnline previously reported, Howard Jansen III, identified as the father of 3-year-old Olivia Jansen, has been arrested for first-degree murder, aggravated endangering a child and criminal desecration of a body. Police also arrested his girlfriend, Jacqulyn Kirkpatrick, on the same charges.
Authorities found Olivia deceased on July 10, hours after Jansen walked to the police station to report her missing. Jansen arrived at the station at around 8:30 a.m. and told authorities that he last saw Olivia sleeping on the couch at his girlfriend's Kansas City home,  at 6 p.m. the night prior.
Jansen later allegedly changed his story and said he last saw his daughter at around 11 p.m. the night before.
Doomsday death & deception: Nancy Grace investigates "Cult Mom" Lori Vallow. Inside sources reveal brand new bombshell information. Click here to watch.
Investigators found the child's body in a wooded area near a walking trail, only nine blocks from Kirkpatrick's home. Someone covered up her with dirt and sticks and left her lifeless body inside a shallow grave.
An autopsy report indicated that Olivia had a cut on the back of her head and "significant bleeding on the back of her brain." The brain bleeding ultimately caused the child's death.
On Wednesday's episode of "Crime Stories with Nancy Grace," Howard Jansen's stepmother, Elisabeth Jansen, told Nancy Grace that she's known the suspect since he was a 2-year-old. As he got older, he became vicious, according to Elisabeth Jansen, and would harm small animals.
Jansen: "We weren't rich but he had everything. Once he got older he started dabbling into drugs, and I am not blaming drugs; he's this way: mean, hateful, quick temper, crude, rude…. to small animals, children, just a user, and a mooch."
Grace: "Did you say mean to small animals?"
Jansen: "Abusive if they made a mess on the floor or something. He had to be pulled away a couple of times from hurting a small dog."
Beverly Hills psychoanalyst Bethany Marshall added that Howard Jansen's behavior with animals was a foreshadowing of future criminal behavior.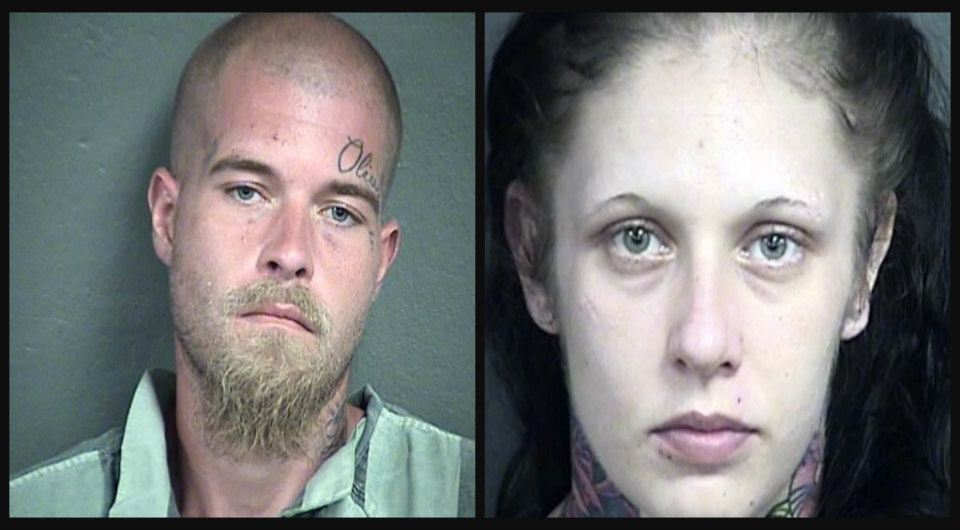 "Cruelty to animals in childhood is a predictor of a sociopathic personality, juvenile delinquency, cruelty in adulthood. It's the number one thing we look at when we see an adult criminal," Marshal said.
Elisabeth Jansen said she saw warnings signs of abuse and despite Olivia pleading to stay with her, there was nothing she could do legally to help her.
"I think about that every day; a little frown at me [and she said], 'I be back? I come back?' I wish I could have just kept her and tried to call the police but since I am not biological they would have taken her from me anyway…I told her my door is always open, I am always here waiting for her."
Elisabeth Jansen contacted the Department of Family and Children Services and explained her suspicion of child abuse and said she had reason to believe Olivia was around drugs and drug dealers. At least four other calls were made to police over Olivia's well-being, but nothing was done.
"They dropped the ball," Elisabeth Jansen said.
Both suspects are facing charges of first-degree murder, aggravated child endangerment, and unauthorized control of a dead body. They remain behind bars at the Wyandotte County Detention Center.
Olivia's biological mother was behind bars on unrelated charges when the incident occurred and is not considered a suspect in the child's death.
Check back for updates.
Click here to read all of our Olivia Jansen coverage
Join Nancy Grace for her new online video series designed to help you protect what you love most – your children.
[Feature Photo: Olivia Jansen/Handout]