The U.S. Marshals Service arrested a man over the weekend in connection with the disappearance of missing Georgia mother, Leila Cavett.
Al.com reports that 38-year-old Shannon Ryan, a self-proclaimed "witch doctor," was detained in Florida and arrested for allegedly lying to the FBI about 21-year-old Leila Cavett, of Dawsonville, Georgia, who hasn't been seen since July 25.
In an hour-long video posted on Facebook earlier this month, Ryan claimed he was the last person to see Cavett before she disappeared from a Hollywood, Florida, gas station with a group of men.
Ryan claimed on the same video that he had known Cavett for years. He said Cavett and her toddler son, Kamdyn, previously lived with him in Alabama for months.
Ryan also said he was in Hollywood visiting a friend in the hospital when he asked Cavett to come to Florida. He offered to buy her truck from her, a truck Cavett had reportedly just bought for herself.
Doomsday death & deception: Nancy Grace investigates "Cult Mom" Lori Vallow. Inside sources reveal brand new bombshell information. Click here to watch.
"I said, 'Let me buy that truck from you,'" Ryan said. "'I'm not selling my truck.' I'm like, 'Leila, come on, sell me the truck.' From my understanding, I thought she was the reason she was coming to Florida."
Ryan alleged that Cavett showed up with the truck and her son in Florida after their conversation. He claimed he spent the day with Cavett and Kamydyn, going to the beach and treating them to lunch and dinner.
Security footage captured Cavett on the evening of July 24 at a Cracker Barrel in Vero Beach, with her son. She was spotted the following day at a RaceTrac gas station. Cavett entered and exited a Lexus sedan at RaceTrac at around 3 p.m. on July 25. Cavett returned to the same gas station that evening, with her son, according to authorities.
Ryan added that he paid Leila $3,000 for her truck, and at some point, they ended up at the RaceTrac in Hollywood, where Leila and her son left with unknown men.
"Pulled up to the gas station — boom — when I pulled up to the gas station, it's some guys in a car that she talking to," Ryan said. "These guys look familiar because they like some [expletive] she was talking to at the beach, and she got no limits [expletive]."
"She's a friend of mine, and she don't care nothing about your boundaries. She would tear your boundary down and start a conversation with you, and you're going to talk to her. Leila got her and her son and got in the car with those guys. When she get in the car with these guys, it gotta be on camera."
On July 28, authorities found Cavett's truck park at a Walmart adjacent to the RaceTrac, off of 441 and Hollywood Blvd. in Hollywood. Ryan's sedan was parked by the truck. Ryan said he was napping in his car and woke up to find himself surrounded by police.
"Police everywhere, they jumped out, 'Hey, what are you doing? Freeze!'" Ryan said. "We have a missing woman, and I gave the police everything that I know. Everything."
Ryan, who took photos of officers searching his car, apparently told them he had no idea where to find Cavett or her son. He later posted photos of the officers searching his car, a Lexus sedan. Leila's truck can be seen parked close to Ryan's car in one of the photos.
Authorities have not yet commented on what Ryan allegedly lied about. Cavett still remains missing.
CrimeOnline reached out to Ryan prior to his arrest, but he refused to talk unless he was first given a payment of $500,000.
"That's my price. This is how I do business. I get paid to answer people's questions, so you are no different. Other than that, I have nothing to say and you can quote me on this," Ryan told CrimeOnline.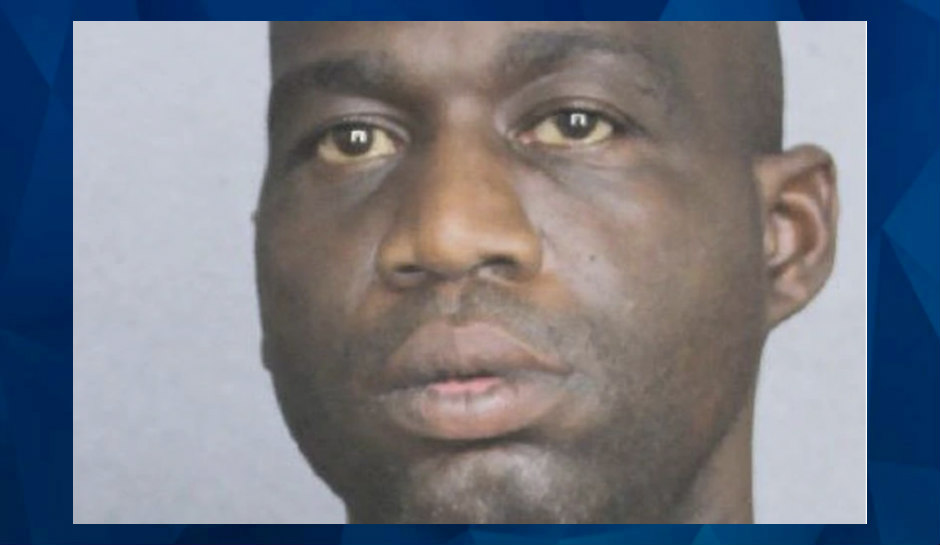 Where is Leila?
As CrimeOnline previously reported, Cavett may have left Georgia "abruptly" at night and drove to Florida for unknown reasons, although some family members fear she met someone online that she wanted to see in person.
During the morning hours of July 26, passerby Ebony Williams discovered 2-year-old Kamdyn wandering alone in a t-shirt and a dirty diaper outside of an apartment complex off of SW 68th Avenue in Miramar. After searching the area for the toddler's caretakers without luck, Williams contacted the police.
"I heard the baby crying, so I walked over, and I realized he was by himself," Williams said. "I asked him, 'Where's your mommy?' And he kind of just like pointed everywhere."
Kamdyn is in foster care while the search continues. Cavett's sister, Gina Lewis, said that the family is trying to get custody of Kamdyn but the process has not been easy.
Cavett stands 5-feet-4-inches tall and weighs around 120 pounds. She has a tattoo on her inner right arm that reads, "Kamdyn," in cursive and a small tattoo of a "Jesus fish" on her right wrist.
Anyone with information on Cavett's whereabouts should contact the FBI Miami at 1-800-CALL-FBI or go to FBI.gov/tips.
For the latest true crime and justice news, subscribe to the 'Crime Stories with Nancy Grace' podcast.  
Join Nancy Grace for her new online video series designed to help you protect what you love most – your children.
[Feature Photo: Leila Cavett and Kamdyn/Facebook; Police Handout]