The emotions are still raw for the parents of North Carolina boy, Cannon Hinnant, who was shot dead over the weekend, for seemingly no reason at all.
During a special episode of Crime Stories with Nancy Grace airing Monday, 5-year-old Cannon's parents join Nancy to discuss the murder of their son, who was shot dead by his neighbor while riding a bike.
As CrimeOnline previously reported, Cannon was riding his bike on a Sunday afternoon after church by his home in Wilson, something he loved to do. His sisters, ages 7 and 8, played along with him. Cannon's father and fiance were inside their home, while the children's aunt went outside to supervise.
Doomsday death & deception: Nancy Grace investigates "Cult Mom" Lori Vallow. Inside sources reveal brand new bombshell information. Click here to watch.
Cannon's mother, Bonnie Wilson, who wasn't there are the time, remembers receiving a flurry of text messages and calls that would forever change her life.
"He [Cannon] was visiting his dad's house," mother Bonny Waddell explained. "I was home with my boyfriend and my other child, and we had left to go to the doctor and drop things off and I had gotten a text message from his dad's fiance that Cannon had been shot. I had gotten numerous phone calls that day of her calling."
"I finally call back and I hear something that I'll never forget and that's his dad screaming in the background…I couldn't even think. My mind just went blank, like this isn't real. This can't be real."
The suspect, identified as a neighbor and long-time friend of the family, 25-year-old Darius Sessoms, had just had dinner with Cannon's father, Austin Hinnant, the night prior. Sessoms showed no signs of aggression and no ill will at all toward Cannon, Austin Hinnant said.
"It all happened so fast. It was like any other Sunday with my family," Austin said. "We went to church, we followed up with lunch and came home and relaxed. The children wanted to go outside and play and was doing what they loved."
Sessoms, seemingly out of nowhere, crept up on Cannon, pointed a gun at the child's head, and pulled the trigger. Neighbors witnessed it while Austin Hinnant, still inside his home, heard a single gunshot.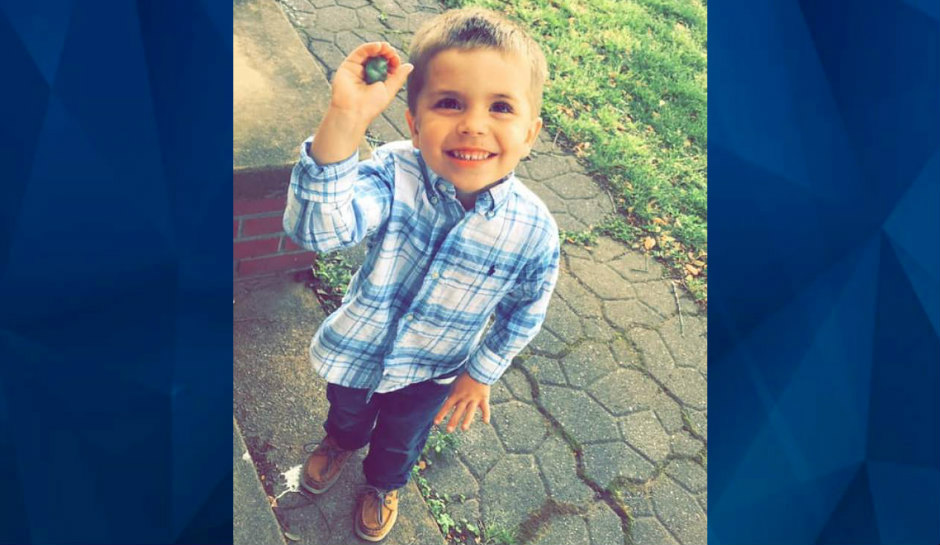 "I heard one single shot. I could tell that it was close. Before I even made it out my front door, I knew something was wrong. I had to run outside and find my son bleeding from the head," Austin said, his voice cracking as he relived the experience.
"We didn't want any of this. We just wanted his life to be happy."
Afterward, according to Austin Hinnant, the suspect paced around, full of rage with a gun still in his hand. He eventually fled the scene in a Corolla sedan but authorities apprehended him the following day at a residence in Goldsboro.
There is still no known motive in the case, although family members of the suspects reportedly suggested he was using drugs at the time of the shooting.
Court documents indicate that Sessoms has been arrested at least three times for having a home known for drug activities. Out of the three charges, he's been convicted on one charge while another was dropped. The third case is pending.
He's now behind bars on first-degree murder charges.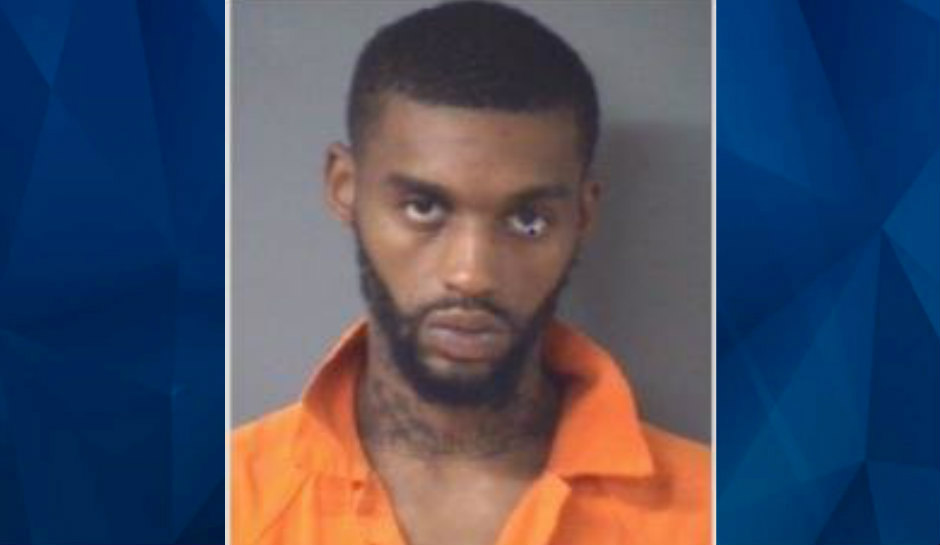 "I don't care what he did. He's going to be prosecuted to the fullest extent of the law," Austin replied.
"He better be in jail praying he gets the death penalty. As the days pass and the more I mourn the loss of my son, the more the anger builds up inside. And I'll just leave it at that."
Bonny Waddell said that she never been away from her son for more than 48 hours since his birth, until tragedy struck.
"I would do anything to hear that little voice again," she said.
The investigation is ongoing. Anyone with information about the shooting should contact the Wilson Police Department at 252-399-2323 or contact Crime Stoppers at 252-243-2255.
A motive for the shooting is unknown at this time.
Meanwhile, a GoFundMe page has been set up to help the family with burial expenses. Check back for updates.
Join Nancy Grace for her new online video series designed to help you protect what you love most – your children.
[Feature Photo: Cannon Hinnant/GoFundMe; Handout]