Updated: Wednesday, 11:58 p.m.
CrimeOnline has obtained video surveillance footage of a missing United Airlines executive at a gas station the day before he was reported missing; the last known sighting of 49-year-old Jake Cefolia.
Cefolia, of Elmhurst, Illinois, is the Senior Vice President of Worldwide Sales at United Airlines. He was reported missing on August 8, the same day his Range Rover was found abandoned in a parking lot adjacent to the Waterfall Glen Forest Preserve in Lemont.
Via a FOIA request, CrimeOnline obtained previously unreleased records documenting the missing persons investigation, including video footage of Cefolia's last known sighting on the morning of August 7. According to an Elmhurst Police incident report, Cefolia was spotted at a Shell gas station on Butterfield Road in Elmhurst shortly after 9:15 a.m. on August 7. The grainy surveillance footage appears to show Cefolia fill his dark-colored Range Rover with gas before he drives off.
Cefolia's vehicle first appears in the footage at about the 3-minute mark:
Police records show that as of August 12, Cefolia's transaction at the gas station was the last known use of any of his credit cards. Also as of that date, Cefolia had not made any large cash withdrawals.
Read More: United Airlines exec Jake Cefolia missing for three weeks; police say there is no surveillance footage from forest preserve where his vehicle was found
As previously reported, Elmhurst Police confirmed that Cefolia is the subject of a criminal investigation that began before he was reported missing, though he has not been charged with any crimes, and authorities have not issued a warrant for his arrest. The City of Elmhurst declined to provide any records  related to the ongoing criminal investigation.
"All requested records pertaining to a criminal investigation are being withheld as the release of any part of the records would interfere with pending or actually and reasonably contemplated law enforcement proceedings," attorneys for the City of Elmhurst wrote in a response letter to the public records request.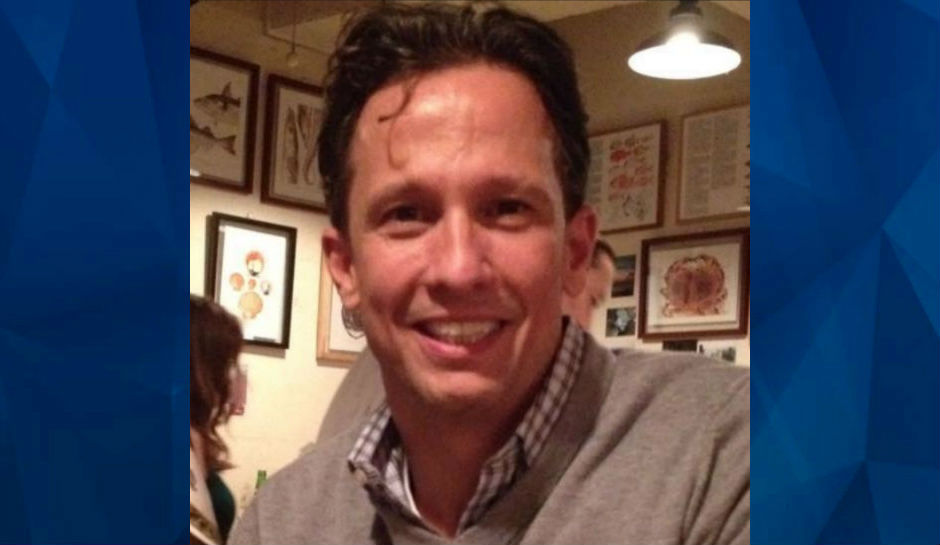 According to a missing persons incident report, Cefolia had flown to San Francisco on August 4 to spend time with a girlfriend on her birthday. That girlfriend told police that she had recently broken up with Cefolia, but that he wanted to get back together. According to the records, Cefolia flew back to Illinois on August 5. The girlfriend told police that Cefolia had not made any concerning or suspicious statements, but that he may have been drinking more than usual.
The records also show that none of the family members, friends, or colleagues interviewed by police had been in contact with Cefolia since August 6, when a family member had dinner at Cefolia's home, and said that he appeared to be intoxicated. Cefolia's ex-wife told police that Cefolia had previously "fantasized about going off the grid," according to an incident report.
The records also show that Cefolia may have had a second girlfriend. That woman told police that she had last communicated with Cefolia on August 6. She was unable to reach him on August 7, and said he did not appear at her home for dinner on August 8, as previously planned. She told police that Cefolia had not made any unusual or concerning statements, but that she was worried when she could not reach him.
Cefolia also missed an appointment on August 6 to meet with his real estate agent, who is also a friend. She told police that she had been handling the sale of his home, which was currently under contract. She said that Cefolia did not show up for a previously scheduled meeting that Thursday evening to discuss the sale.
CrimeOnline has chosen not to publish the names of individuals who provided police interviews in connection to Cefolia's disappearance.
As previously reported, authorities from multiple agencies resumed a search on Wednesday of the Waterfall Glen Forest Preserve, where Cefolia's Range Rover was found on August 8. As of Wednesday afternoon, investigators had not found any sign of Cefolia.
Anyone with possible information about Jake Cefolia's disappearance is urged to call the Elmhurst Police Department at 630-530-3050.
For the latest true crime and justice news, subscribe to the 'Crime Stories with Nancy Grace' podcast. Listen to the latest episode: