Two former Illinois Department of Children and Family Services were arrested in connection with AJ Freund, a 5-year-old boy reportedly beaten and killed by his parents in 2019.
Northwest Herald reports that McHenry County police arrested Carlos Acosta, 54, and Andrew Polovin, 48, Thursday afternoon on felony charges. Acosta was a McHenry County Board member and Polovin's supervisor at the Illinois DCFS at the time of AJ's death.
Both men were charged with reckless conduct and endangering the life of a child. According to court documents, Polovin assigned Acosta to AJ's case. Acosta was in contact with the boy for several months before his parents beat him to death.
"From the Inspector General's report, it is indicated that Mr. Polovin's lack of supervisory oversight was willful and [wanton], given the nature of the injury, the explanations that had been given and rejected by police and unsupported by medical examination …" McHenry County State's Attorney investigator Robert Diviacchi said.
Doomsday death & deception: Nancy Grace investigates "Cult Mom" Lori Vallow. Inside sources reveal brand new bombshell information. Click here to watch.
As CrimeOnline previously reported, A.J. was found dead and buried in a shallow grave on April 24, 2019. Investigators found him on rural land close to Gayle Drive and Dean Street in Woodstock, Illinois.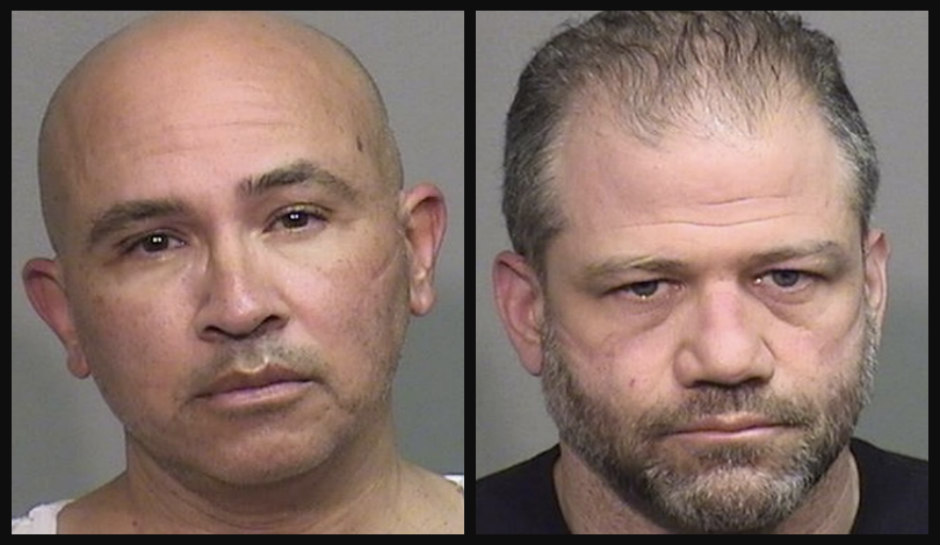 McHenry County Interim Coroner David Devane, who released the boy's official cause of death results, noted that A.J. had "craniocerebral trauma as a consequence of multiple blunt force injuries." According to Mayo Clinic, craniocerebral trauma means a traumatic brain injury, typically caused by violent blows to the head.
A.J.'s parents, Andrew Freund Sr. and JoAnn Cunningham are both behind bars in connection with the boy's death. In December 2019, Cunningham pleaded guilty to murder. She's now serving a 35-year prison sentence. Freund Sr. is awaiting trial.
A.J. Freund DCFS Timeline by Leigh Egan
A public outcry against DCFS ensued after the boy's death, prompting an internal investigation. The agency replaced its director and suspended two workers during the investigation. Court documents stated that DCFS had a number of visits with AJ and his parents yet failed to remove the boy from an abusive situation.
"I got the sense from what I read that the cops were essentially begging (DCFS) to take the child," state Rep. Sara Feigenholtz, a chairperson for the House Adoption and Child Welfare Committee, said last year.
"There were so many calls made, so many signs of trouble and still nothing was done."
In October 2019, a federal lawsuit was filed in the case, accusing Acosta and Polovin of conducting a "sham investigation" and falsifying AJ's DCFS reports, Lake & McHenry County Scanner reports.
"Defendants Acosta and Polovin, ignoring DCFS Procedures and the Prime Directive of ANCRA, returned AJ right back into the claws of his abusers, who were further emboldened by the Defendants' indifference to gear up their infliction of horrific physical and mental abuse and torture, culminating in AJ's murder on April 15, 2019," Attorney Peter J. Flowers said at the time.
Both Acosta and Polovin have since made bail.
Read MORE AJ Freund coverage here.
Check back for updates.
For the latest true crime and justice news, subscribe to the 'Crime Stories with Nancy Grace' podcast. Here is our latest episode. 
Join Nancy Grace for her new online video series designed to help you protect what you love most – your children.
[Feature Photo: AJ Freund/Handout]